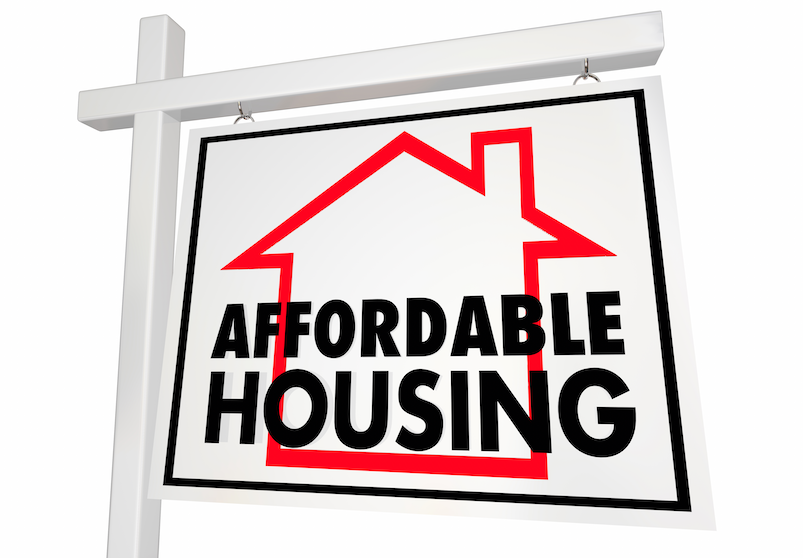 Talking about affordable housing is becoming increasingly an oxymoron not just in Mississippi, but across the country.
"The pandemic has seen extraordinary growth in home values," states a blog posted at whitehouse.gov. "Pandemic-related market disruptions, like increased demand and rising building costs as well as other long-term supply constraints in the housing market have contributed to record increases in prices. Over the last 12 months, the Case-Shiller U.S. National Home Price index has risen by 18.6 percent, the strongest year-long growth in the history of the series."
Right now, any homes that come on the Mississippi Gulf Coast market priced below $200,000 usually draw multiple offers on the first day, said Jon Ritten, broker/ owner RE-MAX Coast Delta Realty, Diamondhead, and president elect for 2022 for the Mississippi Association of Realtors (MAR). "One of our biggest issues down here is the affordability of insurance. And now in areas considered flood zones, flood insurance rates went up Oct. 1 for new policies, and flood insurance rates will be going up for old policies in April of next year. We haven't really seen the fallout of that, but it is something we are watching and monitoring. It is going to be a big factor when people are trying to buy homes."
Ritten said they are hearing that with the hurricanes in Louisiana this year, many homeowners' insurance rates there have gone up 10 to 12 percent.
"It makes me wonder what is going to happen over here," Ritten said.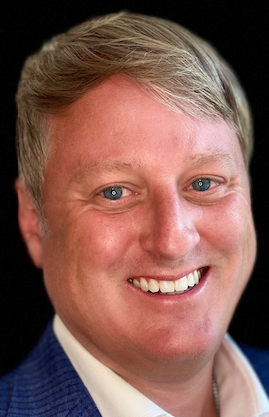 Ritten said the shortage of affordable housing is particularly hard for young couples or first-time homeowners. That includes many people relocating from Texas and California to retire on the Gulf Coast. While money goes farther in Mississippi, there is a dearth of affordable new and existing homes.
"The problem we have with new home building in our area is the supply chain is backed up, costs have gone up, and many contractors are sitting on the sideline waiting for supplies," Ritten said. "There is a much bigger gap between existing and new construction. That is what is causing some of the existing home prices to go up. We're not seeing as much new construction as we are used to having."
It is hard to find rentals, period. And Ritten said affordable rentals are even harder to find. He expects the situation to remain difficult for at least the next six months. Past that, he doesn't know.
At the same time there is less inventory, more people have entered the real estate industry. Some are finding it harder than they thought because there are so few homes to sell.
"It is starting to get difficult for our industry because there is just nothing to sell," he said. "It is tough when there is not a lot of product out there. I was at a MAR meeting recently in Jackson, and this seems to be a statewide problem. It is also difficult for people to find workers and supplies to repair or upgrade existing homes. All of this is just a mess. It is hard to find people to work. It is a really tough situation right now. A young couple who wants to move up has nothing to move up to, and people who want to downsize have nothing to downsize to."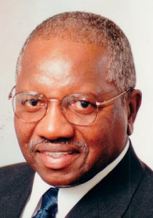 Charles Thompson, president of the Mississippi Chapter of the National Association of Real Estate Brokers, a real estate agent with Beacon Realty in Jackson, agreed about the scope of the problem.
"For the individual homebuyer, there is a real problem here," Thompson said. "You are getting many offers on a house as soon as it comes on the market. Most prospective buyers are having to make a number of offers and are consistently being beaten out or priced out. The competition is so strong that it is making it very difficult to get a house."
Another factor he sees is that rental rates have gone up significantly with investors coming in and purchasing some of the low-end housing—competing with individual homebuyers.
"Investors coming in and realizing the possibility of significant profit have gotten into the fray and they have the financial resources to snap up the low-hanging fruit," Thompson said. "Large investors are coming in and buying homes because they can turn around and ask ridiculous rental fees. People used to have an opportunity with foreclosures, but we haven't been seeing foreclosures since the pandemic started. It is putting a real squeeze on the average prospective home buyer. Then you also have factors such as student loan payments that converge to make it hard on the lower- to middle-range homebuyer."
New building costs are so high that when Thompson listed a lot recently, a builder said he couldn't afford to build on it even if the lot was free. The builder was unable to build something in the $125,000 to $150,000 range for a 1,500-square-foot house.
"Negative factors are converging to make it very difficult for the average person to get a home," Thompson said. "It is heartbreaking."
Thompson has been in the business 47 years, and this is the worst situation he has seen for home buying.
"We saw this tsunami coming, and now it is here," Thompson said. "The investors came in because we had such low-priced housing. That started long before the pandemic, but the pandemic pushed it into a whole new realm."
Thompson said there is hope if President Joe Biden's Build Back Better Bill passes. While the numbers keep changing while Congress negotiates on the bill, at the time this article was written, roughly $150 billion was going to be designated for affordable housing.
"Hopefully we are on the verge of something that will help," Thompson said. "Putting those kinds of resources into housing would be very, very major."