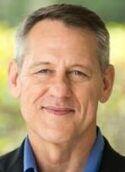 By SUSAN MARQUEZ
In the heart of Madison, there is a company that takes great pride in designing and executing cost-effective, customize special mission aviation programs that are unmatched in their quality, performance and scale. Tenax Aerospace works with government agencies and the private sector to procure, modify, maintain and manage aircraft. "We don't fly people," says Jason Dean, Tenax VP of Program Development. "We fly missions."
On his first day as president of the Madison-based company, Major General Jim Linder, Ret. visited the company's office where he was doing discovery and meeting employees. "This is my first trip to Madison," he said. The General will be headquartered in Crystal City, just outside of Washington, D.C. "I am very impressed with what I'm seeing in Madison. It's a community that has grown quickly and I'm optimistic about this city. Our employees love it here and tell me it's a great place to raise a family, which is more important than any public relations campaign."
Linder was raised in South Carolina. "I grew up in a small town then went to Clemson University." He graduated from Clemson and joined the Army. Linder also has a Master of International Relations degree from Webster University and a Master in National Security and Strategic Studies degree from the U.S. Naval War College. He retired the first of January from a 20-year career in the Army. Most of his career was spent in special operations with multiple commands including all US special operations in Africa and all United States and NATO special operations forces in Afghanistan. Most recently, Linder served as Chief of Staff for U.S. Special Operations Command in Tampa, Florida.
Linder says the reason he was asked to join the team as president is because he spent a lot of time deployed, and a lot of time as a customer. "With my experience in leadership, I can accelerate the organization's ability to respond to the needs of our customers." Tenax has great agility as a company due to its size and the quick response of its employees. "These are the attributes that will allow us to meet the contract needs of the Government," said Linder.
Tenax was founded in 2001 by J.L. Holloway. "J.L. had an aircraft that wasn't being used too frequently," explained Dean. That plane was noticed by Dan Grafton, who was a friend of J.L.'s and at the time was president of L3 Communications Vertex Aerospace, a leading aviation and aerospace services provider, about leasing the plane. Grafton had a customer who needed to lease a plane. "As it turns out, the government leases airplanes when they don't have either the funds or the requirement to buy one. We were able to build a business model where modified aircraft with special mission equipment is provided to the customer as a service contract."
Those aircraft are used for a variety of missions, from airborne data acquisitions, national security, surveillance and intelligence to research and development, testing and training. "We even outfit aircraft that is used to fight fires," said Dean.
The company was sold two years ago to a group in the Northeast, which retained Grafton as a Board member. The other members of the Board of Directors include such luminaries as Ambassador Thomas C. Foley General Michael V. Hayden, General Charles R. Holland, Secretary John J. Young, Jr., and Ambassador Craig R. Stapleton.
"I am very pleased to have someone of Jim Linder's caliber and experience leading the Tenax team," said Tom Foley, Tenax chairman and head of the investment group that purchased Tenax. "Jim's hiring is the final step in the successful ownership transition led by Taran Bakker."
Bakker, Tenax's outgoing president, added, "Jim is an outstanding American and we are very pleased he will be joining us as President of Tenax. Jim's background and experience will help Tenax fulfil its commitment to be the absolute best provider of special mission equipment, services and innovative solutions to our government customers and warfighters."
Linder says he is excited to be a part of the Tenax team. "This company has such a dynamic, professional staff and everyone I've met has such a positive attitude. They are all so driven."
For more information on Tenax Aerospace, visit their website at tenaxaerospace.com.