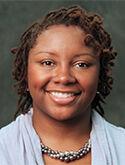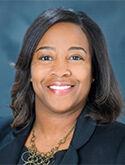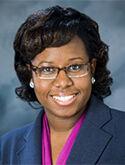 By BECKY GILLETTE
Tenure at universities is often highly political. White males still receive promotions and tenure more than any other group.
Four Mississippi State University faculty members received a $57,000 grant from the National Science Foundation to help create programs to even the odds. That included a conference last month in Atlanta, "Preparing Black Female Faculty for Prominence, Power and Presence in the Academy."
The four professors are Linda T. Coats, principal investigator for the grant who is a professor of educational leadership; Dr. Melody Fisher, co-principal investigator, who is an assistant professor of communications; Dr. C. LaShan Simpson, co-principal investigator, an assistant professor of biomedical engineering; and Dr. Pamela Scott-Bracey, co-principal investigator, assistant professor, instructional technology.
The goal is to help minority women better navigate the tenure and promotion processes at predomininantly white institutions.
"Recognizing that higher education has been and still is largely dominated by white males, our goal was to establish a safe space where messages of awareness, empowerment, value, and success could be transmitted to our participants," Coats said.
Coats said insight was conveyed that related to self-definition—not allowing others to define who they are as black intelligent women. They also focused on understanding the culture of their institutions and maximizing the challenges faced, with a focus on viewing challenges as opportunities. And they discussed the nuances of being successful at publishing and obtaining grant funding.
"As a junior faculty member, the advice received at the conference was invaluable," said Fisher. "Not only did attendees receive theoretical evidence, but tangible advice on navigating the tenure process. One such piece of advice was finding accountability partners for work. These are other faculty members who will hold you accountable for productivity."
Simpson said that tenure is difficult for everyone, but women and minorities often feel isolated at their institutions, which leads to a more difficult experience for them.
"Women and minorities also have responsibilities outside of work that add more stress to gaining tenure," Simpson said. "We advised the women to remain true to themselves throughout their career and be mindful of sacrifices they may need to make along the way."
One element of the work is to help create a social network to link tenured African-American female faculty with their graduate and undergraduates students to facilitate the sharing of experiences.
Simpson has had the experience of sometimes seemingly speaking a different language from men.
"That's why networks like the one we are trying to create are so necessary,' Simpson said. "It is important that we have a community that we can relate to in our professional settings for networking. I was very empowered by the networking opportunities at this meeting."
It can be particularly difficult for women in STEM (science, technology, engineering and math) fields to fit into an academic network.
"I recommend African-American women in STEM fields to find their tribe," Simpson said. "Create your own network and look to them for support. Your tribe may be spread across the country, but social media and video chat capabilities you can easily keep in contact with that tribe. You cannot expect to find everything you need in a mentor in your home department at your institution. You have to be proactive."
Simpson loved the movie "Hidden Figures" that has gotten great reviews for revealing the key role of African-American women mathematicians in the space program.
"I could relate to so many different scenes in that movie," Simpson said. "There are still so many women and African-American women in STEM, but because we are all isolated at different institutions and companies, we do appear to be hidden. Networks like the one we are trying to create allow us to not be 'hidden' anymore and come together to empower each other. I think the popularity of the movie will help to make society more aware of the impact African American women have made in science and hopefully make them acknowledge the "hidden" figures around them."
Coats said interacting with those with whom you work within and outside of the workplace is essential to developing relationships.
"Establishing positive and meaningful relationships, with your colleagues usually leads toward understanding, accepting, and valuing others' uniquenesses," Coats said. "Leaders who are concerned about building a diverse workforce and those leaders who recognize the importance of building relationships usually model the way or set the tone for others to follow."
Fisher said it is important to be assertive and diplomatic in the way you build networks within your department and the university.
"Being collegial speaks volumes towards character," Fisher said. "As a black woman, it is many times assumed that you have nothing in common with your colleagues (especially if you are single without children).  Sometimes you must invite colleagues out instead of waiting on an invitation."
Men often do business networking while playing golf, or watching collegiate or professional sports. Fisher said while she doesn't golf, she enjoys attending sporting events.
"It is here that I've made the most connections with colleagues, by attending games and tailgating," Fisher said.
As part of the grant, the MSU professors are compiling a formal report for the NSF that synthesizes current research and suggests what future research should entail.