By BECKY GILLETTE
Dependable Source Corp. of Mississippi is a staffing firm owned by Willie Jones specializes in two diverse occupations commercial truck drivers and home health workers.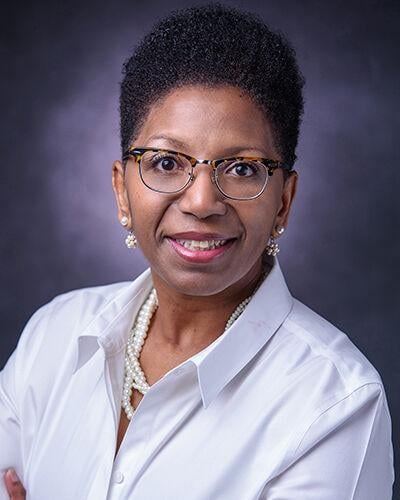 "Although they are two different services, what they have in common is putting Mississippians to work," Jones said. "We place a majority of men in trucking and a majority of personal care assistants are females. These are both opportunities to make sure Mississippians can work in continuing careers they can be proud of."
Jones started staffing for the trucking industry in 1995. It is currently a very tight market with great demand for truck drivers.
"Back in 2008 when the economy tanked, a large number of drivers nationally were laid off," Jones said. "It took a few years before the economy started coming back. By then many truck drivers had moved on to other careers or retired. That has left a huge void in truck drivers. Truck driving is a good opportunity for men and women who are looking for great careers and pay."
The Department of Labor has determined non-traditional jobs for women can help increase their salaries. The DOL states that for a woman to get out of poverty, she needs to be making $35,000 per year.
"Truck driving pays that and more," Jones said. "So, it is a good career. And there are training opportunities for women. I'm constantly talking to women about looking outside of their box at the opportunities out there. There is a lot of money women are leaving on the table by not considering these non-traditional jobs."
Jones said she talks to women all the time about taking advantage of jobs that are available in the transportation industry. And those are not just behind wheel. There is also a need for logistic managers, recruiters, dispatchers, warehouse managers, and transportation brokers.
"There are many opportunities in the transportation industry for women," Jones said. "Right now, the market for truck drivers is tight and we need both males and females to fill those positions. The main thing is to make sure Mississippi keeps moving."
Although you hear about the possibility of driverless trucks reducing the need for truck drivers in the future, Jones said it will be a long time—if ever—before it gets to the point that no truck drivers are needed.
"Every single thing we touch has to be on a truck at some time," she said. "Truck driving isn't going to go away, no matter how technologies change. Truck driving is one of the most effective and economical ways of transporting goods."
Jones, who started Dependable Source Corp. Home Health in 2010, also sees a growing demand for home care workers to assist seniors and disabled people. With the aging baby boomer population, demand for these types of services continues to grow.
Job candidates are carefully vetted.
"We do extensive background checks, and we have in-depth interviews," Jones said. "We have a comprehensive training program we do up front. We hire qualified individuals who have had previous experience and then provide training for any gaps. What is really required is to have sensitive, caring individuals who have a passion for what they do."
Jones said she got into the home health worker staffing business because there was a big void in good quality providers in the industry. She said their objective is not only to care for the seniors, but to be an advocate for seniors in general.
"How can we improve the life of our seniors, not just those we serve but those in the community?" she asked. "It has allowed us reach out to not only our clients, but other seniors in our community to connect to various resources and help improve their quality of life by providing not only in-home care, but other opportunities they might not be able to access on their own."
Jones said they look at seniors not just as aged people with limitations, but as individuals with a wealth of life experience. They appreciate what people have accomplished earlier in their life, as well as what they are today.
"When it comes to us as a society as a whole, we don't value our seniors as much as we need to," Jones said. "We have some incredible individuals including retired doctors and retired educators. The benefits, resources and opportunities for seniors are nowhere near where they need to be. We really need to be spending more time and giving more voice to the policies around seniors. How effectively are we using the dollars that are being administered on an annual basis? Are we really doing a good job of making sure those funds are maximized for seniors? No."
Jones said seniors can face challenges no matter their economic situation.
"Even those with the resources still find it a challenge to find the caregivers to make sure their loved ones have the care that they need," she said. "Black or white, rich or poor, the desire to provide the best quality of care for our seniors is something we all have in common."
Today, more older Americans prefer to stay at home as they age. This means families are directly involved their loved ones' care. So, it is more important than ever for families to be involved in the planning stage together.
"We partner with families," Jones said. "It takes working together to determine the most appropriate choices for a loved one's personal care. Careful consideration is needed. Seniors are at a vulnerable stage of life. They may face a variety of health concerns and loss of physical and cognitive function. Seniors often have difficulty expressing their needs, desires and preferences, so they need someone to communicate their concerns."
Senior care can range from a few hours a week of personal or companionship care by an in-home care provider, to full-time, in-home care, and personal care or companionship in a nursing home or hospice facility.