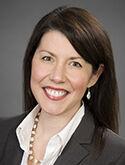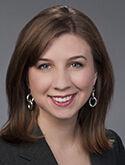 By BECKY GILLETTE
Although women now make up about 50 percent of law school students, women still lag behind considerably when it comes to being named partners at law firms. According to a report by the American Bar Association, only about 22 percent of law firm partners in the U.S. are female. ABA statistics show women represent 27 percent of federal judgeships and state judgeships.
Two women recently named as new partners with Jones Walker LLP in Jackson, Kaytie M. Pickett and Lindsay Thomas Dowdle, say that climbing the ladders of success in the legal profession is still challenging for many women.
"Select women have broken through the glass ceiling," Pickett said. "There are women on our board of directors and at all other levels of leadership at Jones Walker. However, I believe we've yet to reach parity in the legal profession as a whole."
"Unfortunately, women continue to confront specific challenges, not only in the legal profession, but across the board," said Dowdle. "I am, however, fortunate to be surrounded by women in the legal profession who have already broken through, and many others who are actively striving to make the glass ceiling a thing of the past."
Both recently attended a conference of women judges where one judge shared that she had to work twice as hard as a man to be treated with the same respect.
"That may be a hyperbole, but I think going the extra mile to establish trustworthiness and reliability is necessary to overcome the implicit biases that still exist," Pickett said. "I believe that it is important to have a network of colleagues who support you, and I am grateful to have a supportive network in my firm and beyond."
Dowdle said women bring a distinct perspective to the practice of law, and she believes that it is important to embrace that perspective.
"I think it is important to engage with other women lawyers to both give and receive support and mentorship," said Dowdle, a member of the Labor & Employment Practice Group in the Jackson office. "A strong network of family, friends and colleagues is vital."
Pickett's advice for women it to think hard about what "success" means to them.  For some, it may mean helping the most people; for others, it may mean being elected; and for others, making partner at a big law firm might define success.
"Everyone's path is different, and there is no one right path," Pickett said.
Dowdle suggests seeking out a variety of lawyers whom you admire and talking to them as much as you can.
"Take bits and pieces from other's advice, but make your own path and try not to be afraid to follow the twists and turns in it," Dowdle said. "When it comes to your work, always be prepared."
The two women work at one of the 120 largest law firms in the country with more than 390 attorneys. Pickett said an advantage of the firm's size is the variety of talent and skills brought to the table.
"I can almost always find an expert within the firm when I encounter a new area of law," she said. "It's satisfying to work with a team of talented and smart people."
"I can pick up the phone and find someone in the firm who can handle virtually anything," Dowdle said. "I am also grateful to be surrounded by so many talented lawyers who have mentored me throughout my career."
Dowdle's favorite part of her work is solving problems.
"I love interviewing witnesses, putting together the puzzle pieces of a case, and carrying out a strategy in litigation," Dowdle said. "I also really enjoy working with clients to develop and implement the best workplace policies for them."
Pickett, a partner in the firm's Business & Commercial Litigation Practice Group, has a passion for writing as evidenced by having a large number of publications in legal journals under her belt.
"Every brief and every letter I write presents a challenge to communicate in the clearest, most effective way possible," Pickett said. "I find it very gratifying when a judge gains a deep understanding of my client's issues and needs from something I've written. And I learn something new every time I write an article."
Pickett said she keeps hearing that the future of law is specialization. But she finds so many areas interesting that it's hard to narrow her practice.
Despite a busy schedule, Dowdle said it is important for her to be involved in the community through volunteer work and leadership roles. Dowdle has served as president and in several other positions with the Jackson Young Lawyers Association, regularly volunteers as a Book Buddy with the Power APAC School and has served as a volunteer attorney for the Stewpot Community Services Legal Clinic.
"I have found that when you believe in the work an organization does, you will make time to be involved, and you will benefit from it," she said.