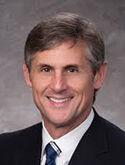 By LISA MONTI 
Who provides legal services, how much clients pay for those services and how data can predict future cases are among changes forecast for the legal profession in the new year and beyond.
"Over the past five years, we have seen new techniques gain popularity as methods to help lawyers improve the business side of their practice," said David Rueff Jr., legal project management officer at Baker Donelson in Jackson.
These techniques include traditional project management, agile project management, enhanced budgeting, process improvement and new technologies, all based on growing customer demand, he said.
In 2017, Rueff said, it's likely the profession's focus will shift "from tools and techniques to outcomes, (such as) a legal result at a predictable price.  It will be up to law firms to demonstrate how they are positioned to produce those results."
Another growing trend is the emergence of a new profession: the legal operations specialist. Rueff said more and more job postings in corporate legal departments are evident every week.
These professionals have skills including an understanding of the legal process, expertise in project and team management and knowledge of legal technology and ebilling, he said.
"In 2017, we believe the legal industry will also see similar positions emerge in law firms as clients require more spending controls and information as a supplement to traditional legal services," Rueff said.
Baker Donelson research shows value based pricing continues to increase in popularity with clients in all segments of legal services, but at a slow pace.
"We believe this trend will continue in 2017 and may also increase in momentum as clients collect more data on the performance of their law firms and trends in legal spend," said Rueff. "We are already beginning to see some clients in larger markets demand that all pricing convert from hourly models to fixed or hybrid models (including phased pricing, success fees and penalties)."
The primary driver, he said, is the need for corporations to better control their overall legal costs.  "In our markets, the race to alternative pricing appears to be a little slower than the rest of the country, however, we are seeing more clients require stricter budgeting which can provide similar results to alternative pricing.  Stricter budgeting means that lawyers are required to prepare a budget and stick to it or explain why adjustments are necessary before a client will pay for them."
Regarding technology, Baker Donelson sees the most significant developments in legal technology in 2017 will be an expansion of the data typically collected for a legal engagement and an increase in the importance of budget monitoring tools.
In the past, Rueff said, the main information gathered in legal offices was billing information such as hours and rates. Now clients use management systems that require more.
"We are beginning to see legal technology vendors expand the information typically collected for matters to include data that can help predict outcomes for future cases," Rueff said.
On the budgeting side, he said, clients are also realizing that budgeting tools are critical for their lawyers to manage spend. "The idea of managing by the 30-day bill is no longer acceptable. In 2017, more clients will require lawyers to demonstrate that they have the tools to more proactively manage their teams and spend," he said.