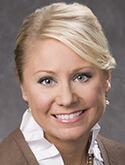 By NASH NUNNERY
Wendy Huff Ellard was ecstatic the day she informed her husband she was pregnant with their first child.
But Ellard's joy soon turned to worry.
Now a shareholder with Baker Donelson, Ellard was a rising star with one of the South's most powerful law firms in the fall of 2014. Her unique and complex practice, which includes compliance issues under the Stafford Disaster Recovery and Emergency Assistance Act, was thriving.
To borrow a phrase from Dickens, it was the best of times and the worst of times for Ellard.
"I was so happy that I was pregnant but worried at the same time," she said. "All I could think about was the time away from my job before, during and after our son was born. It was a very stressful time."
However, Ellard's fears were soon put to rest.
"The new (parental leave) policy came out right before I officially announced my pregnancy to the firm," she said. "I was relieved and no longer worried."
In February 2015, Baker Donelson launched an enhanced parental leave policy, expanding from 12 to 16 weeks the amount of paid leave that both male and female attorneys are eligible to take as primary caregivers. The updated policy includes birth, adoption or foster placement of a child under the age of six. Additionally, the new policy added intermittent leave, allowing both primary and non-primary caregiver attorneys to continue work during leave and transition back to full-time practice at their own pace.
Christy Tosh Crider, chairwoman of Baker Donelson's Women's Initiatives, said the firm has seen a significant increase in the number of non-primary caregivers taking leave in the last two years.
"In fact, we've actually had more men than women take advantage of the policy," she said. "We've not only made parental leave more accessible for both male and female attorneys, we're also achieving our goal of continued growth in the number of women shareholders, as evidenced by the fact that more than half of our newly elected shareholders this year are women.
"When parental leave is no longer perceived as something that is just for women, it is no longer an obstacle to a woman's career."
Considered one of the most generous in the legal community, Baker Donelson's new and improved parental leave policy was spearheaded by Caldwell Collins, an attorney in the firm's Nashville office. Collins conducted exhaustive research on leave policies at law firms across the nation.
"Our goal was to create a program that allowed new parents to tailor their leaves to their lives and individual practices, and that was competitive both within and outside the legal industry," she said. "The result is a policy that offers greater flexibility to our attorneys."
A spokesperson for another large Mississippi-based firm said in an e-mail statement that Butler Snow's parental leave policies apply to both men and women, and include both biological and adopted children.
However, the spokesperson added that for competitive reasons, the firm would be unable to share more detailed information about Butler Snow's policy.
"We view our parental leave policies as one of many key firm benefits aimed at sustaining (an appropriate and healthy) work/life balance," they wrote.
For Ellard, she sees a cultural shift in attitudes about parental leave in the legal industry.
"In the past, female lawyers were viewed as being less committed to their careers," she said. "There were a lot of assumptions that we wouldn't work late or travel if we had children.
"I think it's turning around, as everyone (at Baker Donelson) has been so supportive."
Last month, the cum laude graduate of the University of Mississippi Law School was elected one of the firm's 13 new shareholders.