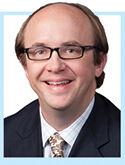 In a world where our society seems to be driven by results and immediate gratification, it is easy to get carried away with the idea that if you are not tracking high numbers of likes, comments, and shares that you are not doing a good job marketing yourself on social media. I am here to tell you that assumption is false.
Social media marketing can be a double-edged sword.  On one hand, if done correctly, it can help promote and elevate business. Then on the other hand, it can sometimes seem stagnant and stale, leaving optimal results to be desired.  With constant algorithmic shifts, it is at times difficult for online marketers to know how and when to advertise or share a message. 
No one wants to get pulled under by the tidal wave of Facebook, Twitter, and Instagram.  Especially those who are working tirelessly to grow their business.  It seems that sometimes you have a post that garners incredible results; the reach is high, and the likes and comments show your consumers are engaged. While at other times, it feels like you are left in the dark with absolutely no way of knowing why your content is not being received well. 
While trying to navigate the world of social media, it is important to remember to make the relationships with your customers your main priority.  Do not let the results of a post be what drives you.  Instead, focus on building relationship marketing.  This is especially important for small businesses.
Relationship marketing is all about finding a strategy that emphasizes customer retention, satisfaction, and lifetime customer value.  A business is built on return customers.  If a customer is happy with what you offer, they will tell others and you will hopefully see an incline in new business.  This is the same with social media.  If you are posting content that is of genuine interest to your followers, chances are they will share your message, resulting in new followers and leading to increased customers.
When building this relationship with your online clientele, be receptive to what kind of information they are most susceptible to. Pictures and videos seem to provide a high number of engagements.  A great graphic can pull in new followers … just like a bad one can drive them away. 
Timing is also important when building relationships.  No one wants to be bombarded with constant communication or sales attempts.  Nothing ruins a relationship faster than a pushy person.  So, be strategic with your posts and how often you share.  Pay attention to your page insights and post when you are at optimal times.  On Facebook, that usually means no more than a few times a day.  Twitter is a different beast.  If you have quality content to share, then by all means, post away! Scheduling your posts will help to keep track of how often you share.  This can be done a week or even an hour in advance.  Facebook allows you to schedule directly from their site.  Twitter and Instagram can be scheduled with Hootsuite or Buffer.
Your online customers want to see something on their timeline that makes them feel good, and they want someone who is going to be honest and share information that is relevant to their needs.  Your job is to find out what it is they like and pass along the information.  Listening to your customers desires will allow you to curate stories and content that will be relevant to your audience. 
Your page insights are important.  Your ROI is a priority.  Above all else, it is most important to remember your relationship with your online and face-to-face audience. Without healthy relationships, your business will suffer. Use your online platform to grow these relationships. Engage with your customers.  Interact with comments they leave.  Thank them for supporting you.
Continue using social media to tell the story of your brand.  Let your customers see that they can get behind what you are selling or services you are providing.  Allow them to take part in your company's narrative.  Let these relationships drive your business, not numbers.
» Matthew P. McLaughlin is an attorney with McLaughlin, PC in Jackson, Mississippi, and serves as the executive director of the Mississippi Brewers Guild. Matthew's passion is working with creative and entrepreneurial-minded people and organizations, having worked with and advised hundreds of entrepreneurs, startups, and social innovators throughout the Southeastern United States. He may be contacted at matthew@mclaughlinpc.com or 601-487-4550, or you may visit www.mclaughlinpc.com for more information.