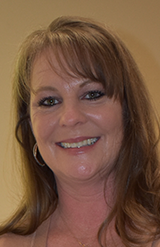 As part of their celebration of Nurses' Week, Merit Health Wesley awarded their top honors to two nurses during their 2021 Nursing Award Celebration.
Nurse of the Year was awarded to Karen Jones, RN, who works in the hospital's Intensive Care Unit and has been with Merit Health Wesley since April of 2011.
"Karen was a rock for the department throughout the pandemic," said ICU Director Britton Mathis. "Her dedication and attention to detail is second-to-none. Even during the most difficult times this past year, we always knew we could count on her to deliver the very best care."
The Patient Choice Award recipient was Madison Murphree, RN. Madison began her career at Merit Health Wesley in February of 2020.
"Madison was one of the first nurses to volunteer to work on the COVID-care unit. We saw her hold patients' hands on their sickest days, video call their family members so that they could stay in touch with their loved ones, and show so much kindness on a daily basis," said Nurse Director Phyllis Tingle. "Her compassion has been consistently recognized by patients and families."
"Each of our nurses have gone above and beyond the call of duty in this past year to make sure our patients received the best care possible," says Chief Nursing Officer, Phebe McKay, "and we wanted to recognize these two ladies in particular for their level of dedication and the compassion they show each day."
Nurses Week is always special within our community, but in a year where nurses have been more crucial than ever, Merit Health Wesley is proud to be able to give back to their staff and recognize this year's award recipients. If you are interested in joining the nursing team at Merit Health Wesley, visit MeritHealthWesley.com to learn about current opportunities.