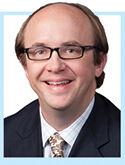 In my previous column, I emphatically stated that my contrarian view of Mississippi to what the mainstream media often portrays is based on a cognitive choice. Every day people must make choices and these choices carry certain benefits, some of which may be purely financial and others that may be altruistic in nature.  Choices also carry very real costs, some of which may be purely financial, but others may be opportunity in nature.
Nascent stage startups and entrepreneurs focused on trying to solve problems with scalable solutions are faced with an almost unmanageable number of choices and decisions at each phase of development.
Regardless of whether a startup is in the ideating phase or the scaling phase of its lifecycle, it must make choices and decisions – many of which can drastically alter the trajectory of the organization in either a positive or negative way.
In advising hundreds of startups and early stage companies over a nearly 15-year career, I have witnessed clients make some incredibly brave and impactful choices.  I have also witnessed some monumentally devastating choices.  The two areas where I see most startups and early stage companies make choice mistakes are building the proper team and product development.
One of the first critical decisions for a founder is building out the team, a team that is generally comprised of co-founders, mentors, advisors, and employees/independent contractors.  As Reid Hoffman, the founder of LinkedIn, observed, "No matter how brilliant your mind or strategy, if you're playing a solo game, you'll always lose out to a team."
Going at it alone will almost certainly lead to failure; but, what strategies can a founder implement in order to make the best choices for the startup team?  First, look for people that are committed to the vision.  Next, look for people that have the necessary technical skills.
My belief is the strongest founding teams are made up of three primary members, the hacker, the hipster, and the hustler.  The hacker is generally the team member that possesses the technical ability or skill.  The hipster is generally the person that brings the creative ability to the team.  And finally, the hustler is that team member that can sell the product or service.
Once the founder has identified individuals that are committed to the vision and possess demonstrated technical ability, I suggest following the teambuilding strategy of Richard Barton, the founder of Expedia and Zillow. Regardless of someone's technical competency, Barton looks for team members that demonstrate The Wizard of Oz characteristics of leadership, namely that people possess a brain, a heart, and are courageous.
When startup organizations make choices or decisions, it is critically important for the founders to analyze and assess as much information as is readily available while balancing the two most scarce resources, which are time and money.  This is especially true at the validation stage of the startup life cycle.
By the time a startup has reached the validation stage, it has identified a core problem and theorized a potential solution or series of solutions.  The startup has also built out the founding team, initially defined its mission, and has developed some minimally viable product. At the validation stage, the startup begins to further and more aggressively test assumptions.
One of the best ways a startup can test assumptions is to seek customer feedback. I have seen all too often that startups make untested assumptions about certain product features, but they fail to seek any or enough customer feedback.  Failing to test assumptions by garnering customer feedback leads to startups making choices based on insufficient information, which can lead to costly decisions.
Another benefit from receiving customer feedback during the validation stages is the removal of bias.  It is extremely common for founders and founding teams to carry bias through the ideating, concepting, and committed phases. This is normal and very natural; but, seeking out feedback from existing and potential customers can reduce this bias.  Reducing product bias will lead a startup to make better choices and decisions as it iterates through the validation process.
Entrepreneur Sam Altman once said, "No growth hack, brilliant marketing idea, or sales team can save you long-term if you don't have a sufficiently good product." Value is always held in the eyes of the consumer or customer, so the only way to truly know whether a startup has a sufficiently good product is through a constant customer or user feedback loop.
Startups and early stage companies are, in part, tasked with decision making. It permeates every aspect of the organization's operations.  Devoting thoughtfulness to gathering as much information as possible from a diverse set of resources will mitigate the risk of making a detrimental choice or decision that can negatively impact the path of the organization.
Matthew P. McLaughlin is an attorney with McLaughlin, PC in Jackson, Mississippi, and serves as the executive director of the Mississippi Brewers Guild.  Matthew's passion is working with creative and entrepreneurial-minded people and organizations, having worked with and advised hundreds of entrepreneurs, startups, and social innovators throughout the Southeastern United States.  He may be contacted at matthew@mclaughlinpc.com or 601-487-4550, or you may visit www.mclaughlinpc.com for more information.