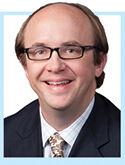 In a LinkedIn article published by Michael Dell in 2014, he noted that between 1985 and 2005, the number of people living in poverty in the world was cut in half.  This happened to be the exact period in time when the use of a personal computer and server became affordable to a mass market.  Dell further pointed out that "startups account for about 70 percent of job creation globally; and in some emerging markets the number is as much as 91 percent."
Dell's research supports a clear corollary between the decrease of poverty worldwide and the technological advances that have amplified connectivity worldwide.  Put another way, entrepreneurs are the engine and technology is the fuel to reduce poverty and create more jobs.
How does this theory translate for Mississippi?  Well, let's first consider the national average poverty rate, which is 13.7 percent.  Mississippi, according to the most recent census data, has the highest poverty rate in the country, at 20.8 percent.  The only other state with a poverty rate over 20 percent is Louisiana.  In addition, the data also report that the average median income nationally is $57, 610.  Mississippi, again, claims the lowest rate with a median income of $41,754, which is a staggering 38 percent lower than the national average. 
So, how does Mississippi overcome these bleak poverty rates and income statistics? The solution is entrepreneurship.
Entrepreneurship, when coupled with technology, has the ability to crush boundaries and level the playing field for every single person, no matter their location or income status.  Yet, while this is true, opportunity must also be present. 
One viable, and somewhat untapped, resource for entrepreneurial opportunity lies with Mississippi's research universities.  Expanding on this concept, in the United States, it's the public and private research universities' innovative activities and commercial applications that are driving long-term growth.  In the knowledge economy, research universities are the seed capital for creating the knowledge that fosters scientific, mechanical, and technology based economic development.  And, universities that develop robust and efficient technology transfer offices, protect intellectual property, and implement best practices around the commercialization of their onsite research are thriving – and thus, triggering private sector spillover and organically grown economic development.
Mississippi's public and private research universities hold a valuable key to our economic future. They are incredible assets to our state, with access to world-class researchers and cutting-edge technologies that potentially could unleash a massive turnaround in our state's economy and job market.  Currently, however, our research universities could stand to up their game in commercializing research.  They unfortunately received poor rankings in a 2017 report published by the Milken Institute, a nonprofit and nonpartisan think tank determined to increase global prosperity by advancing collaborative solutions that widen access to capital, create jobs, and improve health.  The University of Mississippi ranked 146 out of 225 total universities analyzed, while Mississippi State University came in at 157, and the University of Southern Mississippi 208.
In addition to commercializing research at our universities, supporting entrepreneurship in other ways is also critical to our state's economic growth – from creating collective spaces such as innovation districts and accelerators to providing access to business capital through angel networks and offering guidance and training.
While entrepreneurship may bring to mind a business rooted with one or two people, success actually grows from connecting with a network of people and services that are also critical to bringing to life the business.  When entrepreneurs can work in innovation districts, or clusters, they have an instant network of outside services and support, which could include coders, graphic designers, writers, or other professionals that collectively can build a strong business.  The same goes for accelerator spaces, where startups are nurtured by a host of business professionals and also interact alongside other entrepreneurs.
Increasing access to capital for entrepreneurs is also a vital component to growing successful startups.  Many need seed money to get their idea off of the ground, and once they have been vetted and the risks mitigated, funding is a necessity to grow.  Organizations such as the Bulldog Angel Network at Mississippi State University and the Mississippi Angel Investor Network through Innovate Mississippi are examples of accredited angel funding groups that are positively impacting our state's startup economy.  While there is momentum building, we still have a dire need for more Mississippians to join an angel network.
Growing entrepreneurship into a fully developed industry in Mississippi is, no doubt, an achievable solution to combatting our state's high poverty rates and poor economy.  It's an attainable goal!  In fact, there are organizations already established for the sole purpose of supporting, guiding, and training entrepreneurs, including entrepreneurship centers at most of our universities and colleges.  Innovate Mississippi is also a statewide hub for many startup resources, and it hosts a pioneering coding academy that is training coders and web developers, at no charge, with immediate job placement upon completion. By better funding and equipping Innovate Mississippi, for example, we'd be investing in our state's economy by launching trained coders and vetted entrepreneurs into our state's workforce – a win-win for everyone.
There is so much we can do to elevate our state's economic standing, including beginning the conversations on the economy and opportunities in entrepreneurship and technology with children and students.  After all, we have the solution and resources to break down our economic barriers and statistics; and hopefully, we can build, nurture, and grow from within more businesses, and subsequently jobs, that will guarantee a future of economic success for Mississippi.
» Matthew P. McLaughlin is an attorney with McLaughlin, PC in Jackson, Mississippi, and serves as the executive director of the Mississippi Brewers Guild. Matthew's passion is working with creative and entrepreneurial-minded people and organizations, having worked with and advised hundreds of entrepreneurs, startups, and social innovators throughout the Southeastern United States. He may be contacted at matthew@mclaughlinpc.com or 601-487-4550, or you may visit www.mclaughlinpc.com for more information.