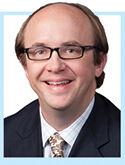 Having served as lead, co-, or local counsel on greater than $10 billion in debt and equity financings, I have experienced transactions that have closed relatively smoothly and I have also seen transactions fall apart at the closing table. Regardless of whether your company is raising debt or equity, there are some common themes and best practices that business owners need to understand and implement in order to increase the likelihood the deal does not fall apart or come unhinged.
Noted venture capitalist and author Richard Harroch aptly said: "It's almost always harder to raise capital than you thought it would be, and it always takes longer. So plan for that."  While this should be seemingly obvious, many companies fail to accurately project how long it is going to take to raise capital, regardless of whether it is debt or equity.  Fundamentally, the capital raising exercise is a process that includes some degree of financial underwriting, due diligence, document drafting and negotiating, and a closing.
I am unsure who to attribute the following quote to, but there is no doubt it has been spoken or uttered in various forms countless times: "He who holds the money has the power."  Subject to few exceptions, the investor or lender will be scripting the rules during the capital raising process.  From due diligence requests to deal terms and eventually a closing, the investor or lender will be leading the process.
For business owners preparing to raise debt or equity, here are a few recommendations to keep in mind:
Present a clean operating business.  Investors and lenders are making investments and loans based upon going forward risk. It is critically important that companies eliminate or mitigate legacy risk.  This risk can manifest itself in a number of different forms, such as unexecuted material contracts, threats of litigation by terminated employees, unregistered trademarks or trademarks infringing on a third party's intellectual property, and undocumented chains of title to company intellectual property.
In order to present a clean operating business, it is generally advisable for companies to perform an operational, financial, and legal audit prior to beginning the capital raising process.  Spending time and money on the front end to eliminate or mitigate legacy risk will almost certainly guarantee that the due diligence process with an investor or lender will be more efficient and lessen the likelihood that the deal falls apart over some risk the investor or lender did not foresee when a term sheet was provided to the company.
Provide sound and vetted financial projections.  Regardless of whether the company is raising an initial seed round from an Angel investor or borrowing a multi-million dollar secured credit facility, the numbers and financial projects of the underlying asset being financed need to be sound, realistic, and vetted by professionals.  Having a certificated public account, a financial advisor, and an industry knowledgeable attorney involved in helping set projections can ensure greater success in closing a deal with an investor or lender.
Be able to tell a compelling story.  Raising capital can be a technical and mechanical process, but there is certainly a softer side to it.  Investors and lenders alike are making more and more investment and lending decisions around compelling stories of company founders and their products.  Companies that are able to passionately and eloquently describe the "why" are more likely to get a term sheet from an investor or a commitment letter from a lender.
Be an industry expert.  Benjamin Franklin once said: "An investment in knowledge pays the best interest." Companies, regardless of stage, must know everything possible not only about their particular industry, but also their place in it.  Investors and lenders will be able to quickly determine whether someone has enough industry knowledge to succeed, so companies should commit time to researching and analyzing industry data and trends.
Likewise, many of my clients have heard me tell them: "All money is green, but it is not all the same."  What I mean by this is that companies seeking to raise capital get significantly more value from investors and lenders that actually know the company's industry.
Surround yourself with the right people.  Like so many other aspects of the business world, raising capital is not necessarily about what you know as much as it is who you know. Companies should surround themselves with a professional network of individuals that can help make introductions to potential investors and lenders. They should also seek out and work with professional service providers like accountants, financial advisors, and attorneys that not only have knowledge of the company's industry but also an influential network.
In summary, connecting to capital is far more than a simple expectation of "Show me the money."  Rather, it is an involved process that demands careful planning and executing a long-term strategy. However, the reward can certainly be great and leverage your company for lasting success.
» Matthew P. McLaughlin is an attorney with McLaughlin, PC in Jackson, Mississippi, and serves as the executive director of the Mississippi Brewers Guild. Matthew's passion is working with creative and entrepreneurial-minded people and organizations, having worked with and advised hundreds of entrepreneurs, startups, and social innovators throughout the Southeastern United States. He may be contacted at matthew@mclaughlinpc.com or 601-487-4550, or you may visit www.mclaughlinpc.com for more information.