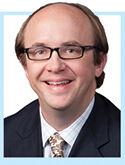 The United States and other world economies have experienced a profound shift over the last century and a half, transitioning from agrarian based economies in the mid-1800s to highly industrialized economies in the latter part of the 1880s and into the early 1900s.
For the first half of the Twentieth Century, United States manufacturing dominated the world.  It was United States manufacturing that changed the trajectory of World War II and expedited the defeat of Nazi Germany. It was United States manufacturing that rebuilt a war-torn Europe and Japan.  It was United States manufacturing that allowed it to outlast the Soviet Union in the Cold War.
And while United States manufacturing catalyzed all of these historic world events, it also met the material needs of the American people.  Manufacturing created the American middle class.  Manufacturing triggered the growth of a United States and world economy. Manufacturing fed American consumerism.
For decades, the United States held a competitive advantage in making new, high-value products. Product design, customer feedback, and manufacturing were inextricably linked in process and proximity.  However, as product markets grew for consumer products, standardization and competition created opportunities for relatively rich countries to begin manufacturing similar products to those produced in the United States.
This intensifying competition mandated United States manufacturers to focus more attention on cost, especially labor costs.  This led many United States manufacturers to outsource the manufacturing function of a particular product to areas of the world where labor was cheaper relative to the United States, namely Mexico, India, and China.  The extreme pressure on labor costs and the explosion of technology and communication advances in the late 1990s and 2000s resulted in a cataclysmic decline in United States manufacturing jobs.
Labor data from these decades further corroborates these points. Manufacturing jobs peaked in 1979 at 19.6 million. Over the next two decades the number of United States manufacturing jobs slowly declined due to offshoring and the steady adoption of labor-saving technologies. Since 2000, these jobs have fallen precipitously as the United States lost manufacturing jobs seven times faster between 2000 and 2010 than it did between 1980 and 2000.
The United States is not likely to ever reach the relative historic highs in manufacturing jobs as it once experienced in the 1970s; however, there are two critically important phenomena occurring right now redefining and reshaping manufacturing in the United States.
First, U.S. companies have begun reshoring manufacturing over the last decade as labor rates have risen.  In addition, the consumer attitude toward products not "made in USA" turned from an acceptance of lower cost products to a strong desire to have products made in the United States.
The second interesting dynamic is the "who" or the "what" that is actually creating products.  Through the democratization of information, technology advances, and greater access to 3D printers, a new generation of manufacturers has been birthed in the United States.
Under the old paradigm, large companies were the principal manufacturers in the United States and beyond.  Now, consumers are creators as technology intersects tools. This evolution of traditional manufacturing and the proliferation of do-it-yourselfers have created a movement that has been aptly named the "maker movement," a movement of artisans, designers, coders, programmers, tinkerers, hobbyists, and craft cottage manufacturers.
Over the last two decades, the world economy has been driven by the intangible.  Digitized hyper-connectivity enabled by iterative technology has catalyzed an exponential degree of growth that makes the industrial revolution seem pedestrian.  And as is the case in any market, one extreme inevitably results in a correction.  The correction in this case is a retreat to the physical, the maker movement.
Large and small cities alike are trying to leverage the maker movement to reuse historic manufacturing assets by incorporating innovative technologies into existing factories. Other communities are simply trying to tap into the transition from generic, mass-produced products back to local industry.
The City of Holyoke, Mass. has established a strategy for transforming its downtown, which contains several underutilized former industrial buildings, into a space for creative enterprise. The city is leveraging public/private partnerships in order to develop these maker spaces and support the area's burgeoning creative economy. Holyoke has appointed a Creative Economy Coordinator to oversee the city's initiatives to fortify its maker economy.
One maker space in Holyoke is Gateway City Arts, a co-working space for artists that is located in the heart of Holyoke's Arts and Innovation District. Gateway City Arts aims to provide space and infrastructure for both creating and teaching the arts. Its facilities include an all-purpose art studio, woodshop, dance studio, meeting space, personal and communal workspaces, and event and performance spaces. Other maker spaces in Holyoke include Brick Coworkshop, a collaborative workspace for entrepreneurs that was constructed in a formerly industrial building.
In September 2013, Holyoke was awarded $75,000 by the Massachusetts Cultural Council to build its creative economy by helping people develop skills in the arts, media, design, crafts, and other areas that could lead to entrepreneurship or employment in creative industries. The new partnership resulting from this grant, the "ARTery," will aggregate resources to provide space, tools, and instruction to help creative entrepreneurs succeed and make a living through their work.
The maker movement creates not only an impactful means to reposition manufacturing in the United States, it also creates a very tangible means for communities throughout the United States to supplement and redefine their economies.  Mississippians are predisposed to create further necessitating the need to harness this creativity for the economic well-being and sustainability of our state.  The maker movement provides us with such an opportunity.
» Matthew P. McLaughlin is an attorney with McLaughlin, PC in Jackson, Mississippi, and serves as the executive director of the Mississippi Brewers Guild. Matthew's passion is working with creative and entrepreneurial-minded people and organizations, having worked with and advised hundreds of entrepreneurs, startups, and social innovators throughout the Southeastern United States. He may be contacted at matthew@mclaughlinpc.com or 601-487-4550, or you may visit www.mclaughlinpc.com for more information.