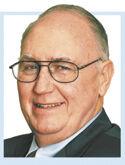 As an entrepreneur married to an entrepreneur, as well as partnering in a dental practice with her father, Dr. Catherine Sledge has had to learn to juggle her personal and professional lives with all of the skill, tact, and discretion she can summon.
In addition to an entrepreneurial husband, she also has two small kids, boys ages 2.5 and 5 years old, and she says she is "always attuned to their needs" as well.  As busy as her life may be, she says she "wouldn't want it any other way", and finds great fulfillment in both her work and her home life.
"Well, I've known my dad all my life," she said with a smile, "and I've also known my husband since the seventh grade, so I had plenty of time to get things right."
From childhood, she always saw herself in a health-care role of some sort, and after working part time for an oral surgeon, she knew that dentistry was for her.  With encouragement and support from her father, she moved ahead on her dreams and found them as a business partner in her dad's practice.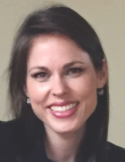 Today, their practice is thriving, and in addition to her father and herself, the practice also has 7 other employees.  Some of the reasons for the success are the willingness to invest in innovative technology.
"Among other things, we can now do a crown in just over an hour, within our office," she said.  "And we believe the quality is equal to any lab-made crowns."
While any number of dentists may now offer the CEREC crowns, Dr. Sledge says there is one new enhancement they are undertaking for the practice that very few others have….namely, the addition of a SOLEA laser.  And what is that, I asked.
"Well, unless typical medical lasers, this one will enable us to do work, such as fillings and crowns, with no drilling, and no vibration, and best of all, and for 80 percent of patients, there will be no anesthetic required," she explained.
For the legions of us who "dread the drill", that sounds like a winning scenario.
In addition to her work in general dentisty, Sledge also specializes in the treatment of ankyloglossia (often referred to as "tongue-tie," in babies and children, generally utilizing laser work.  She finds this work to be among the most rewarding and fulfilling of her responsibilities.
Asked how it feels to be in partnership with her father, she replied with a laugh.
"Well, I'd have to say that 99 days out of 100, it's really great.  On the other day, we nearly kill each other sometimes, she said.
She says that generally, she and her father "communicate very well and respect one another." Except for that one day, of course.
As a woman in business, she said firmly that she "wouldn't' want to do anything else," and intends to carry on the practice after her father finally chooses to retire, which she "hopes won't be anytime soon."
Contact Mississippi Business Journal publisher Alan Turner at alan.turner@msbusiness.com or (601) 364-1021.