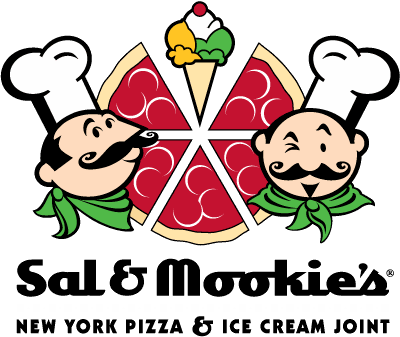 The original Sal & Mookie's has moved to a new neighborhood.
The Sal & Mookie's (New York Pizza and Ice Cream Joint is the rest of the title) is now located in the District at Eastover.
It had been at 565 Taylor St. in the Fondren neighborhood of Jackson for 14 years.
Dan Blumenthal, co-owner of with Jeff Good. They also own Bravo! Italian Restaurant and Broadstreet Bakery and Cafe.
Blumenthal said in an interview that the green space between the restaurant's new location and Fine & Dandy is a family draw.
And the outdoor dining option, especially in moderate weather, is another plus, he observed.
Open since April 20, the reception has been "beyond our wildest dreams," Blumenthal said.
Sal & Mookie's occupies in the same building that did not see much success under two other brands, though for different reasons.
Cafe Laredo, an upscale Tex-Mex eatery, opened in 2017 as a joint effort with the Dallas- based chain and the District, a 21-acre, mixed-use development encompassing 585,000 square feet of heated and cooled space in Jackson along Interstate 55.
The Spanish Club opened in September 2019, about seven months after the Cafe Laredo closed in less than two years.
The Spanish Club was owned and operated by locally based MH Ventures, which opened and still operates Fine & Dandy.
Breck Hines, co-developer of The District, said after the Cafe Laredo closed that the spot was better suited for "independent, local restaurant concepts are better for this market and more closely aligned with our vision for the District at Eastover."
Such as the Spanish Club.
Unfortunately, the startup ran into the coronavirus pandemic, which was just too much to survive.
Sal & Mookie's is local, and hardly a startup.
Blumenthal and Good co-own the Broad Street Bakery and Cafe and Bravo! They have licensed Sal & Mookie's operations in Biloxi and Madison.