» STORIES FROM MISSISSIPPI BANKERS AND THE BUSINESSES WHO WERE SAVED BY PPP LOANS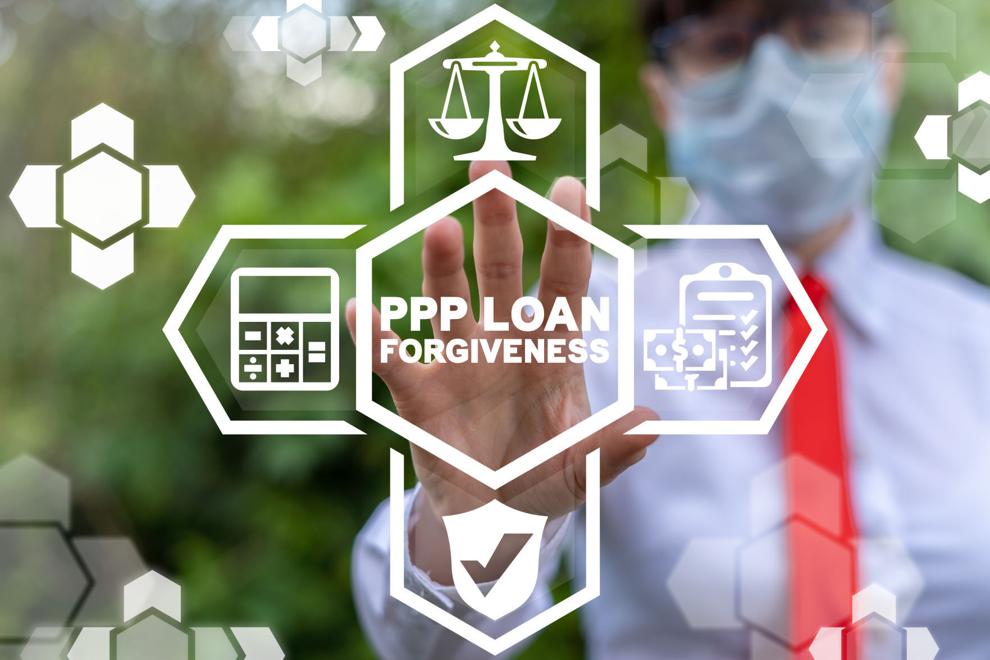 A full-service restaurant in the Delta. An aviation contractor in Northeast Mississippi. A 24-7 shelter for assault victims in the Delta. An excavating business in South Central Mississippi. None of these things seems much like the other, except for this year. In 2020 and into 2021, most small businesses faced the sudden, similar threat of having to close their doors for good because of the dramatic and unexpected economic challenges nearly all employers faced during the pandemic. But with over 112,000 Paycheck Protection Program loans processed in Mississippi alone, many of these businesses were able to overcome these challenges and make it to the other side. 
Martha Miller of Doyle Miller Excavating in Foxworth, Mississippi, said what most businesses echo, especially of the early, unknown, days of the pandemic, "If it hadn't been for that [PPP loan], our business would have gone under and we would have gone bankrupt." Miller, her husband, and her brother-in-law have run their business for 40 years, and they also fought a hard fight with COVID themselves. 
She's not alone. PPP loans saved many small businesses and gave them room to breathe and come up with a survival plan.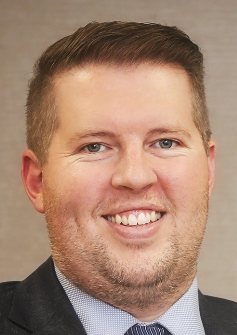 "When President Trump signed the bill at the end of March [2020], the next two weeks were insanity. Customers were bombarding us with questions. We bombarded the SBA [Small Business Administration] with questions they couldn't answer. It was a 2-week cycle. I had two different text groups with bankers from around the state trading stories," said Bob Glover, Executive Vice President, Chief Investment Office, The Peoples Bank of Ripley, about the early days of PPP loan processing. Glover also served as his bank's lead for administering PPP.   
"The portal opened, closed, opened again. The second time it opened, we were all trading notes. We figured out that the wee hours-3 am to 4:30 am hour-were ideal for getting through. Industry connections are invaluable at times like that. There's nothing competitive going on; you're all banding together. As Rob Nichols (President and CEO of the American Bankers Association) said, bankers were really the economic first responders," said Glover.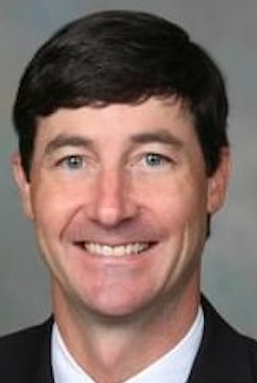 Parker England, Planters Bank and Trust Company, Greenville, was one of the many bankers texting and asking questions. "Those were long days, and really the frustrations of not having a road map stick out the most. The rules were being made up on the fly. There were constant questions and not being able to find a person to answer. We had group texts from bankers around the state trying to figure it out. From talking to the MBA, other bankers, our congressional delegation… I've never seen anything like that," he said. 
Normal bank business and foot traffic might have grinded to a halt, but banks were busier than ever trying to distribute team members and process loans. "It was an effort just to get your hands around what was happening and the roles. We split our tasks," said Michael Dudley, President and CEO, The Commercial Bank, DeKalb. "It was a team effort. And remember, we had to do all of that with our doors closed because of the pandemic. A lot of a loan documents were signed on the hoods of cars." 
Bankers all over the state and country were scrambling to make sense of the rules and get clarity for their customers on a system that was still being built by the SBA.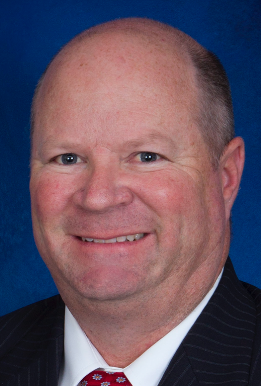 Chris Smith, Citizens Bank, Columbia, Chief Lending Officer, said, "The early stages of PPP were very frustrating.  The news media was touting approval of this program, but the forms necessary to help customers were not available.  All banks faced this issue, but our customer base didn't understand why we were delaying their loans. This along with numerous changes during the implementation process, the fear of the money running out and issues accessing the SBA's website caused some stressful days."
After its difficult start, PPP has continued to be an important tool for bankers longer than anyone initially imagined. The Paycheck Protection Program (PPP) was established by the  federal government in 2020 through the Coronavirus Aid, Relief, and Economic Security Act (CARES Act) in response to the Coronavirus crisis to help certain businesses, self-employed workers, sole proprietors, certain nonprofit organizations, and tribal businesses continue paying their workers. 
While the logistics of PPP started out rocky due partly to the speed of which it was implemented, the genius of the program was to create a way for local private-sector lenders to partner with the US Small Business Administration to provide payroll support to businesses in desperate need.  By creating PPP, the US Government leveraged massive main-street focused relief through local lenders that could deploy funds much faster than the public sector would have been able to do on their own.  The original PPP period was between April 3 and April 16, 2020, and nationally, there were 1.7 million loans made, and 4,975 lenders made loans. In that initial period Mississippi lenders processed 20, 748 loans worth $2.48 billion dollars. 
On April 21 and 23, respectively, the Senate and House passed the Paycheck Protection Program and Health Care Enhancement Act to add $320 billion of funding to the PPP. President Trump signed the bill into law on April 24, 2020, which allowed the SBA to accept applications again on April 27. The deadline to apply for a PPP loan was initially June 30, 2020, and was later extended to August 8. Total numbers for Mississippi in 2020 were 48,545 loans worth $3.2 billion with an average loan amount of $66,114, the lowest average loan amount in the country. 
Within these time periods, the SBA issued multiple rule changes and lenders worked hard to keep up with the constantly changing program and communicate the changes to their customers.
Throughout the implementation of PPP, there was coordinated bipartisan support from the state's congressional delegation too. The SBA, Treasury, and Congress were receptive to banker comments and suggestions throughout the program, which lead to some rule amendments and program extensions. 
Then, on January 11, 2021, the program was reopened with an original deadline of March 31. It was extended through May 31, but funding is not expected to last through that deadline.
"The second round has gone much smoother because the process was more developed. We are not having any issues with SBA this time. Ronda Fisher with the Jackson SBA field office has been extremely helpful to us. And I know people were calling and asking questions. And she has called us back even when I didn't expect to hear from her for a week," said Dudley.
 So far in 2021, Mississippi numbers are 83,024 loans, for $2.1 billion with and average loan amount of $25,476. Combined, Mississippi has surpassed $5 billion in PPP loans to support small businesses, and the combined average loan amount is the currently second lowest in the country and trending down, seemingly proving that the loans are going to truly small businesses in Mississippi.  
Robin Sanderson, Citizens Bank, Chief Operating Officer, said, "PPP funds were definitely the most meaningful to the smaller businesses. Over 80% of our Round 1 loans were under $50,000, and that percentage jumped to 90% in Round 2. Those proceeds gave them hope at a time when they weren't sure they would be able to make it!"
Dudley said his bank's average loan amount was $21,000, with 375 loans. "You can pull some (loans) out and it drops to $13,000. There are a handful of larger loans to bigger businesses," he said. "But when the SBA changed the maximum loan amount for closing smaller loans, that worked. We did a loan for $62. I know that sounds ridiculous. That's what she qualified for. So we have one for less than $100 up to almost $1.5 million." 
Glover said his smallest loan was around $200. "That $200 or $700 is just as important to that businessperson as a larger loan. It puts the same food on the table. We had a good number of loans under $1000." According to him, his bank's loans went to a mix of farmers, agriculture industry businesses, independent handy men, convenience store owners, and restaurants and other food service businesses. 
"PPP loans have literally been the lifeblood for a lot of them. Their businesses dried up for months to a year, and it has allowed them to keep their employees. They will want to bring them back or retrain them. It allowed them the flexibility to reinvent businesses and make profit until things are more normal. There were a lot focused on restaurant business and hotel accommodations," said Glover. 
One of the loans processed through The Peoples Bank, Ripley, went to Rebel Services, Aviation and Electrical Contractors, in Ripley. Owner Margie James said she doesn't know what she would have done without it. "Honestly, this is my family away from home. And my whole family works here. I would have had to shut down not only my whole Rebel family but also my personal family."
"The aviation industry shut down, and it hit hard here. With PPP, we were able to switch gears and figure out how to become a go-to service industry. We used it for salaries, and then we went to the airports that we had not gone to before and serviced them directly. By God's grace we switched gears, and kept things rolling," said James.
For many businesses, this PPP loan was like coming full circle with their bank. Margie opened her business in 2009 with the help of the late president of The Peoples Bank, Ripley, Bobby Martin, and he had seen her through every step of her business. That relationship banking is a story told throughout the state, and throughout the PPP story, too. 
"Mississippi doesn't have a lot of large corporations, which is what makes our communities and community banking so special. You know the business owners," said England. "So when it came to PPP, you had big volume, but smaller loans."
For one of England's customers, Mamie Causey, owner of the South Main Restaurant in Greenville, she had to shut down completely on March 20 for 8 weeks. 
"I will never forget that Friday morning," she said. "I looked at Parker and said, 'I'm closing. It will cost more money to remain open than to close. It will be irresponsible to you for me to stay open.' I went to him tears in my eyes. He's been my point of contact since we opened this business," said Causey. 
Causey said their PPP loan saved them. "There were no options. No funding options. I didn't know what we were going to do. It helped us get back on our feet when we opened up and helped us pay employees. It sustained payroll when we did start back up, because then, it was still really slow."
When the program was extended for a second round at the end of 2020, Causey said that for them, it didn't seem like that had an option to not apply. Normal economic activity had not yet returned to her area especially, showing a need for this program still. "In 2019 we had 3 and 4 corporate Christmas parties a week. We were down 40% in total sales last year and had no parties this past year because that's when COVID numbers were peaking again in Mississippi." 
On top of that, there were new and increased costs across the board. There was the cost of supplies to make her restaurant meet the new safety protocols, and regular supplies like disposable gloves that usually sell for $27 a case now cost $90.  
In the same town but in a very different service industry, Dr. Patricia Davenport also said that her PPP loan kept her from closing down Our House, Inc., a 24/7 domestic violence shelter and sexual assault program. "Our community donations that we depended on to match our federal dollars completely disappeared. People didn't have the money to give. And most of our volunteers were in the high-risk group for COVID-19, so we didn't have their assistance either due to the fear of contracting COVID-19. There was a lot of praying, a lot of praying," she said.
In her case, the PPP loan literally helped toward the savings of lives. "If we weren't open, we wouldn't have been able to help these victims. It's a crucial traumatize time period when people reach out to us for help. Our Helpline provides for those in need of life supporting advocacy."
Dr. Davenport's answered prayer came in the form of her banker. "Our banker, Harry Patton, even called us to let us know PPP was available to us because they knew we might need it. We received the PPP loan twice. Each time he walked us through the changes, so I would know what our responsibility was. I was able to claim the full forgiveness amount ($66,250) each time. And when he wasn't there, someone else could still answer my questions. Sometimes just reading federal documents can be challenging, you could end up being in deeper debt. I needed to talk to a person and every time I got a "real" person and not a machine," she said. There are still changes being made to the program, and the most recent changes have been particularly beneficial to self-employed individuals.  These changes have been truly impactful in rural states, and Mississippi has been one of the most active PPP states since this change was instituted.   
"They've made a drastic difference," said Dudley. "The new rule on Schedule F and C have opened up every single person to be eligible for program. We found our biggest obstacle was that they simply didn't know about it. We reached out to local cattleman association and USDA office. A third [of our recent loans] have been F and a lot have been C. We've even done some for individuals from Alabama because their banks weren't doing PPP anymore."
In Mississippi, the recent changes made such a difference that more loans were made in 2021 than in 2020, and Dudley said his bank is a part of that surge, especially within the farming community because so many were ineligible the first time.  "It would have been helpful to write down the names and contact information for those people the first time around when they called, but we didn't know this would happen," said Michael. "At this point, we've tripled the PPP loans we did the first (in 2020) and we're still going. It's a result of our direct outreach to those entities to get the word out."
England agreed. "It's [the changes] been a huge help. I think we had a ton of self-employed, farmers, Schedule F who came to us originally before the calculation changes were made and they didn't want to go through the paperwork headache for something less than $1000. And then the changes allowed them to get the funds they need and deserve."
If anything, this past year has proven that banking is a service industry in its own right. The PPP loans were created as a way to stop what seemed to be an inevitable economic and unemployment crisis, and Mississippi's employment numbers are back up to pre-COVID levels. In March 2020, unemployment in Mississippi was at 6%; it peaked in April 2020 at 15.7, and in March 2021, it had returned to 6.3%. This is thanks in part to PPP and other external factors. Nearly every commercial bank in Mississippi chose to participate in the PPP loans from the start, and most said at the time they didn't see how they couldn't help their customers this way. 
"We're a CDFI [Community Development Fund Institution] bank," said Dudley. "If you're truly meeting CDFI and you're serving low to moderate income areas, you can't say no to doing this program." Mississippi has the highest number of CDFI banks in the country.  CDFI institutions receive special recognition from the US Treasury for their commitment to serving underserved and impoverished areas and populations.  
"The other thing that will be beneficial to come out of PPP in the long run is to show the strength of the banking sector. I think the federal government realized that they could do this better through an established service such as banking," said Dudley. "There will never not be a place for community banks."
As the program appears to be reaching its close, one thing remains clear. If nothing else, it shows a successful outcome for many from this massive public private sector cooperation.