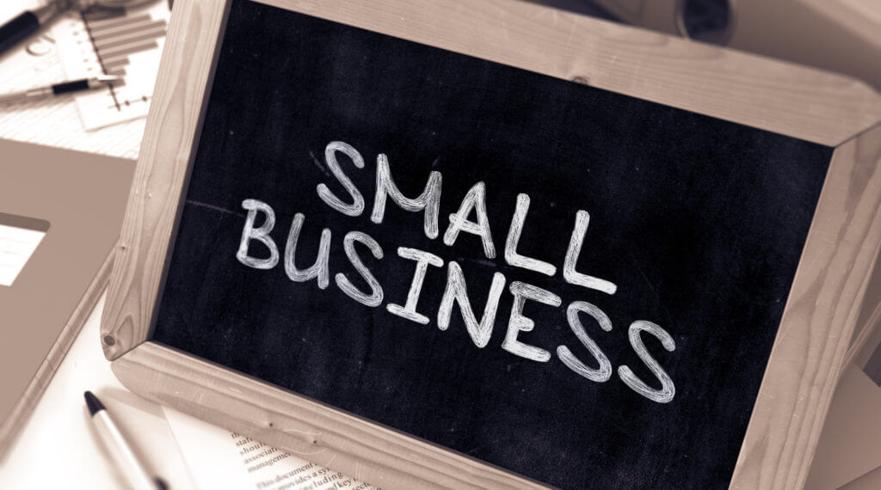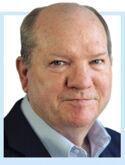 Did you accomplish as much last year as you had planned? I certainly did not. I'm not going to blame it on the pandemic either. The problem was that I was not accountable to someone. That's not going to happen this year. I'm getting an accountability buddy, someone I simply report to regarding the progress on my goals. If you work independently or run a small business you might want to consider doing the same thing.
One way small business owners, especially one-person business operators, can be more accountable to someone is to consider an advisory board/committee to improve their chances for success and to help grow their businesses.
Although advisory boards are often thought of as being associated with nonprofit organizations, they can also be very useful for small operators.  If you own a small business and are willing to share confidential information, are open to constructive criticism, and understand the value of an objective view from outsiders, then you are encouraged to form an advisory board.
Why have an advisory board?  The best reason for a small business owner to have an advisory board is to be accountable to someone.  For the one-person operator, an advisory board serves that purpose.  Knowing that reporting the success or failure of the business to a third party on a regular basis is a strong motivating factor for a business owner.  While most large business firms have strict reporting requirements in place, the sole business owner often is adrift because they do not take the time to take stock of the progress of the operation.  Although much time in the business world is spent on planning, it is the execution of the plan that contributes more to success.  And execution is about accountability and responsibility.  An advisory board can help to serve that function.  
What is the structure and make-up of an advisory board?  It probably should be called an advisory committee.  The term "board" adds an air of formality that is unnecessary in most cases.  In any event, the board should be comprised of someone from the worlds of accounting, law, operations, and marketing strategy. It should be comprised of people with experience.  
The members should have some kind of knowledge or interest in your type of company.  You don't want someone who is not familiar with the terms that you are using.  And you do not want someone on your board just because they have a well-recognized name.  Leave that to the nonprofit organizations. You actually want advice, not just encouragement. In other words, you do not want a bunch of cheerleaders.
How much should advisory board members be paid?  A dinner at a nice restaurant should suffice.  A small gift at Christmas would also be appropriate.
How often should meetings be held?  Once a quarter at most.  Annually, at the least.
How are advisory board meetings structured?  The agenda would be something like this:  introductions and overview, dinner, presentation by the business owner, reactions and critique, setting the next meeting.  Depending on the nature and complexity of the business it might be a good idea to furnish financial statements prior to the meeting.
What should the presentation by the business owner include?  Purpose of the business, strategic plan, measurements of financial and business performance, and goals for the future.  This will vary from business to business.
Are the meetings confidential?  Yes.  I would even go so far as asking advisory board members to sign confidentiality agreements.
What about legal liability of advisory board members?  Contact your attorney for advice on that issue.  I consider advisory board members as a committee of individuals who offer advice.  They have no control over the company whatsoever.  They offer strictly advice and opinions.  The business owner has no duty to follow their suggestions.  
Why would someone serve on an advisory board?  Primarily to assist someone who is a friend or acquaintance.  Most advisory board members tend to be successful business people who value new businesses in the community and enjoy be part of the new business's success. I had an advisory board when I owned my own small business, and I have served on advisory boards.
What are some other benefits of an advisory board?  You should not form an advisory board merely to get new business. Nevertheless, you may discover that you begin receiving referrals from your advisory board members.  They want your business to succeed because they now feel a part of it.  They are stakeholders, but not stockholders.  An advisory board can be a good sounding board for new ideas.  But the main purpose of the advisory board is to give the small business owner someone to report to.  Follow-through happens when a business owner has an advisory board.  Often when something doesn't go right the business owner merely goes on to the next thing and the next until something works.  The advisory board will often ask, "What happened?"  Why didn't that work?  It makes a better business owner when he or she has to figure out why something didn't work as well as why something is working.
In conclusion, small business owners and sole proprietors should consider forming an advisory board or committee to help their businesses succeed.
» PHIL HARDWICK is a regular Mississippi Business Journal columnist. His email address is phil@philhardwick.com