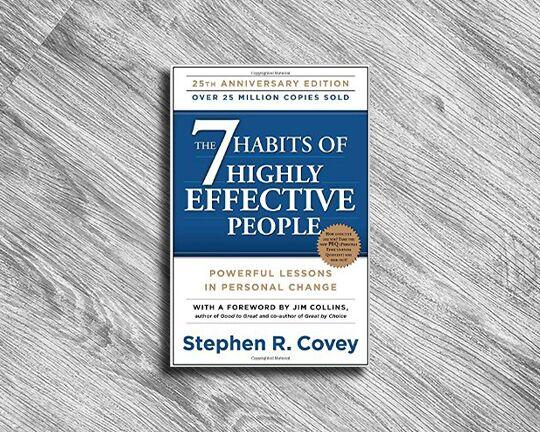 If you had to choose only five books about leadership to guide you as a manager/leader, which ones would you choose? Type in "leadership books" in the amazon.com search box and you'll be rewarded with tens of thousand of results.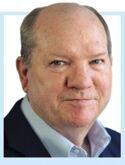 I often wonder how there can be so many books written on the subject. Is it really that complicated? I recognize that technology and generational issues have affected so-called traditional forms of leadership. Yet, what is it about the subject that generates so many books?
I've read dozens of leadership books, taught leadership courses, facilitated leadership retreats, and held leadership positions.. Below are five such books that have served me well in my career as I dealt with management issues in practice and in teaching others.
"7 Habits of Highly Effective People," by Stephen R. Covey
The one book that I have found the most useful. Lots of other people did the same. They can recite the seven habits.
Covey's best-known book has sold more than 25 million copies worldwide since its first publication.[ The audio version became the first non-fiction audio-book in U.S. publishing history to sell more than one million copiesThe 48 Laws of Power. For those who might have forgotten, the seven habits are:
2. Begin with the end in mind
3. Put first things first
5. Seek first to understand, then to be understood
"Influencer: ThePower to Change Anything," by Kerry Patterson, Joseph Grenny, et al.
Influencing human behavior is one of the most difficult challenges faced by a leader.This book about how to change things using influence. One of the most useful sections of the book about the six sources of influence. They are as follows:
1. Make the undesirable desirable - Overcome reluctance and resistance by connecting to values.
2. Surpass your limits - Overinvest in learning how to master skills and emotions.
3. Harness peer pressure - Enlist leaders, partner with opinion leaders, and become an opinion leader.
4. Find strength in numbers - Amplify influence through just-in-time teamwork.
5. Design rewards and demand accountability - Modestly and intelligently reward early successes. Punish only when necessary.
6. Change the environment - harness the power of environment to support new behavior.
Among the highlights of this book are examples of how businesses made positive changes using a handful of behaviors.
"Leadership on the Line," by Ronald A. Heifetz and Marty Linskey
Leadership can be dangerous. The leader appears dangerous to people when a leader questions their values, beliefs, or habits of a lifetime. People are not afraid of change. They are afraid of loss. Leadership becomes dangerous when it must confront people with loss. The book provides good insight into adaptive change versus technical change. Adaptive change is learning a new way by the people with the problem. Technical change is where the authorities are applying current know how. My favorite lesson from the book was that leaders must need to "get on the balcony," meaning they must step back from the middle of the action and start asking "what's really going on here?"
"U.S. Army Leadership Field Manual," by The Center for Army Leadership
My first leadership book was this one, actually the field manual edition in use at the time. I encountered it immediately after graduating from Army Basic Training. I was sent to a leadership school to prepare me to be a leader of a company in my Advanced Individual Training, which in my case was Military Police School.  The leadership principles in this book can be applied to non-military groups and situations as well. It teaches what the leader must BE (character), KNOW (Competence), and DO (Leadership). What I learned from this book and that school have served me well. I consider it to be one of the best leadership books.
Also, it can be instructive to look at the Bible and Jesus' leadership style, especially how he personalized his leadership style to different groups of followers. A business book, Jesus, CEO: Using Ancient Wisdom for Visionary Leadership by Laurie Beth Jones, was even written on the subject.
The bottom line is that the best leadership book, or books, is what works best for you and your followers. And I would love to hear which leadership books would be on your list.
» PHIL HARDWICK is a regular Mississippi Business Journal columnist. His email address is phil@philhardwick.com.