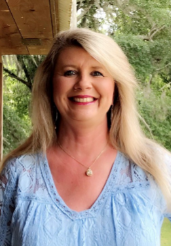 Robert J. Barnes, President and CEO, PriorityOne Bank, has announced the promotion of Angela "Angie" Bradshaw. Bradshaw will be serving as Assistant Vice President, Mortgage Loan Originator for PriorityOne. Barnes stated, "PriorityOne Bank believes our employees are our bank's most valuable asset and our connection to each community we serve. Angie is a great example of someone who is dedicated to our community and our customers."
Bradshaw, who graduated from Wingfield High School and Hinds Community College, has been in the mortgage industry since 1991 and has held many positions in the field which include Closer, Processor, and Loan Officer.
Bradshaw has previously served with the Mississippi Mortgage Bankers Association in many different roles. She also volunteers with many community events and organizations. The award she is most proud of is when she received Parent of the Year at Puckett High School in 2019. Bradshaw and her husband, Ivy, reside in Puckett and have three children, Chassidy, Blake and Kailee.
PriorityOne Bank, based in Magee, Mississippi, operates fifteen offices in thirteen Mississippi communities: Collins, Seminary, Sumrall, Hattiesburg, Magee, Mendenhall, Richland, Brandon, Ridgeland, Flowood, Pelahatchie, and Morton. The bank has assets of approximately $825 million.