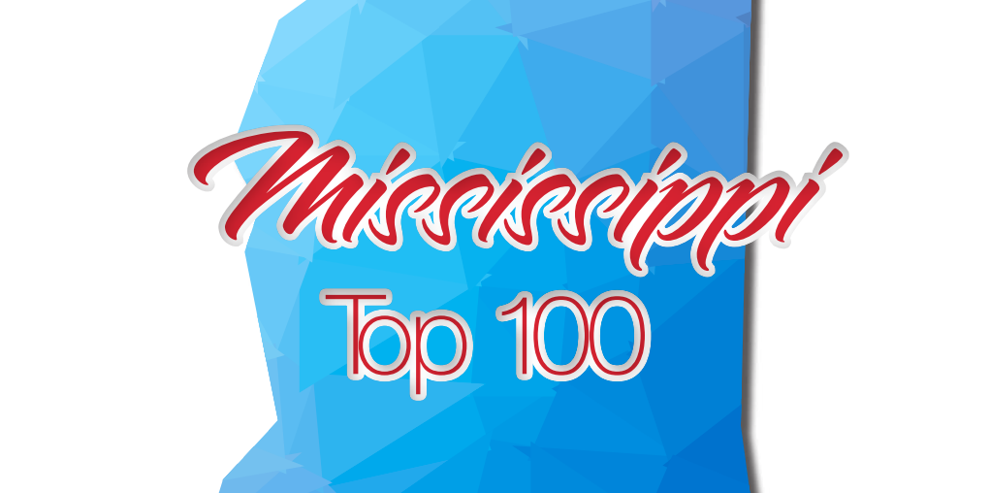 Despite the challenges of the pandemic including keeping workers and customers safe, dealing with labor and supply shortages, and keeping companies on track during a time of many uncertainties, the top five private businesses in Mississippi retained the same rankings this year.
The largest private business in Mississippi in fiscal 2021 is Ergon, Inc., which has about 3,000 employees. The company established in 1954 does oil and gas refining, asphalt/emulsions and midstream/logistics. Demand for petroleum products was down due to the pandemic. Ergon's revenues dropped an estimated $500 million from $3.5 billion in the previous fiscal year to $3 billion for the most recent fiscal year. The company remained on the top of the Mississippi Business Journal list of top 100 private businesses.
The company has a worldwide reach with its products. "Whether you are looking for asphalt in Mexico or transformer oil in the Arctic, Ergon's synergistic organization is prepared to meet your needs," the company's website, ergon.com, states. "We support customers and partners from coast to coast in the U.S. and Mexico and in more than 90 countries around the world."
The Yates Companies, Inc., based in Philadelphia, continue as the second largest private business in Mississippi. Revenues in the most recent fiscal year were about $2.65 billion compared to $2.76 billion the previous fiscal year.
The best-known of the Yates Companies is Yates Construction based in Philadelphia. Founded in 1964 by William G. Yates Jr., the company has steadily grown to become one of the top construction providers in the nation for both commercial construction and industrial building. The family-owned company is ranked #3 on Engineering News-Record Southeast's 2021 Top Contractors list.
The company's portfolio includes commercial and industrial projects from various sectors including arts and culture, civil, commercial, education, entertainment and gaming, federal, healthcare, hospitality, manufacturing, municipal, retail, and technology.
"We work hard to understand our client's business needs and continually look for opportunities to provide additional value to our clients and their projects," the company states. "Our client relationships are the foundation of our success, and our primary goal is to help each of our clients achieve their vision. We do this by carefully managing the details and complexities of each project and communicating constantly with all team members."
Other companies in Yates Companies, Inc., include JESCO, Inc., a construction company based in Tupelo, Blaine Construction Corps in Knoxville, Tenn., Edwards Electric Service in Philadelphia, and Superior Asphalt Inc in Byram. The construction companies work both nationally and internationally.
Southern Tire Mart based in Columbus, the third largest private company in Mississippi, saw the biggest increase in revenues of the top ranked companies. The company saw an impressive $400 million increase in sales over the past year. Southern Tire Mart estimates its latest fiscal year revenue at $2 billion, compared to $1.6 billion in the previous year.
The company that began in 1973 now has locations throughout the Southern U.S. It has been named the #1 North America Commercial Tire Dealer since 2012 and the #1 Commercial Tire Dealer in the U.S. since 2008. Southern Tire Mart is a provider of tires and services to many essential industries such as United Parcel Services, Amazon, FedEx, Waste Management, etc. They company has recently added 10 locations for a total of 117 locations.
Jim and Tommy Duff, the owners of Southern Tire Mart, were the recipients recently of Modern Tire Dealer's 2021 Tire Dealer of the Year Award, the most prestigious honor in the tire industry.
Southern Farm Bureau Casualty based in Ridgeland retained its position as the fourth largest private company in the state. The company that sells property and casualty services was established in 1947 has about 1,610 employees. Sales were very similar for the past two years with sales estimated at about $1.576 billion for both years.
The company markets insurance products through its six state offices and the independent contractor agents in those states, which include Mississippi, Arkansas, Florida, Colorado, South Carolina, and Louisiana. The company's motto is: Real Service. Real People.®
Southern Farm Bureau Casualty advertises that its local agents live where you live and are invested in your community. The company also prides itself on helping customers save money through a variety of discounts, and having local adjusters who get your claims processed quickly and fairly.
Another large insurance company based in Mississippi is Southern Farm Bureau Life Insurance (SFBLI), which has 650 employees and is based in Jackson. The company that began in 1946 is the fifth largest private company in Mississippi for 2021. The company reported about $1.513 billion in revenues for the most recent fiscal year, compared to $1.499 billion the previous year's earnings.
SFBLI serves Farm Bureau members. Products include term life insurance, whole life insurance, fixed annuities, business insurance and auto and home insurance.
The company is known for its community involvement. During April and May, SFBLI partnered with the Mississippi State Medical Association to provide relief for physicians and healthcare workers working in hospitals and clinics in Hinds, Madison and Rankin counties.
"Southern Farm Bureau Life Insurance Company has an on-site Café that is run by Sodexo," the company said in a press release. "Our Sodexo staff prepared over 500 meals to hand out to various healthcare workers in the tri-county area. This partnership was a small way that SFBLI could show its appreciation and thanks to the frontline heroes who worked tirelessly to protect Mississippians during the COVID-19 pandemic.
"We delivered meals to all four local hospital systems and directly to nurses and physicians treating COVID -19 patients. We also delivered meals to several more community outpatient clinics busy with testing and treating patients throughout the metro area. It was a way to show these workers that Southern Farm Bureau appreciates the dedication and service of our community healthcare workers."