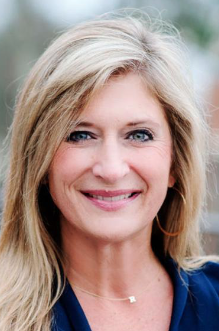 Weathering storms has become normal operating procedure for city governments these days. From pandemics and protests to winter weather storms, we have traveled a lot of ground over the past year. There has got to be a break in store for us sometime in the near future!
Most citizens have no idea what is going on behind the scenes of their local government to make sure city services are provided. I want to take this opportunity to share some of the stories of why the citizens of Oxford can be proud of the employees of our great city.
Emergency Management Director Jimmy Allgood and City Engineer Reanna Mayoral started planning Oxford's response to the severe winter weather days before it moved into our community. They obtained extra loads of slag for the roads and rented equipment to assist with road clearance. They also let contractors know to be on alert to assist during the storm. Obviously, there is only so much you can do to brace for ice and snow in a town that experiences ice and snow so rarely.
Unfortunately, the predictions about how bad the winter storm would be were correct. As I sat in my warm house on Friday night watching temperatures drop to levels we rarely see, I began to think about people in our community who were homeless or did not have heat. I contacted several department heads, and we started planning for a temporary emergency shelter to house people during the cold weather.
With the help of employees from the Oxford Park Commission, Oxford Police Department, Oxford Fire Department and Emergency Management, cots were set up in the Oxford Activity Center, food was stocked and staff was set up to care for anyone who needed our help by Saturday evening. Volunteers provided blankets, and the Oxford Community Market and Chick-fil-A provided food. We were blessed to serve some people who needed a warm space and snacks for a few hours and others who needed a place to sleep and eat for a few days.
City road crews started putting down slag around 3 a.m. Sunday. Many of these city employees went home for the first time five days later – they could not go home because the roads to their homes were impassable. They worked around the clock on snowplows, motor graders, backhoes and other equipment. They slept a few hours each night on cots at the fire department and then woke up to do it all again.
Oxford's city shop worked around the clock repairing more tires and blades over the past week than they probably did in the last couple of years. You really see the heart people have in these situations. We had employees from almost every city department show up at the shop to ask what they could do to help. Our Visit Oxford staff arranged meals for all of those out working in the cold all week. Police officers assisted drivers who were stuck and shuttled hospital employees to and from work. The fire department responded to more calls than we can count at locations where sprinkler systems freezing caused fire alarms to sound.
Oxford Utilities kept the power on with only minor outages and repaired sewer and water line breaks, spending hours knee-deep in frigid water. Neighbors in those areas affected have been kind enough to reach out and let us know how thankful they were for Oxford Utilities quick work and their great attitude under extreme conditions.
I bragged about some these employees online this week only to have several respond, "[w]ell, that's their job!" That is clearly true, but when you have employees that do such a great job under such terrible conditions with a great attitude they should be recognized. These men and women are great representatives for our city, and they work hard to serve our citizens – in spite of the conditions.
I have been told stories all week by our crews about businesses that saw them working and came out to give them hot chocolate and coffee. Other businesses have provided meals and snacks throughout the week. Many have sent words of encouragement to the crews clearing roads and have called to just say "thank you." Citizens from across the community offered to volunteer at the shelter and provide meals.
And that is just a glance at what the city employees were doing! Across our community tow truck drivers were pulling cars out of ditches, grocery store workers were showing up to work and stocking shelves so we all had food, pharmacies were finding ways to be open, and neighbors were helping neighbors. Citizens volunteered to work at the shelter or take groceries to someone without transportation.
I have been reminded of Helen Keller's quote so many times this week, "Alone we can do so little; together we can do so much." For a small southern town, Oxford came together, and I believe we did pretty darn good.
Thank you, city of Oxford employees. I could never mention you all, but I am proud to serve with you. Mother Nature is a daunting opponent, but we put up a hell of a fight.
» ROBYN TANNEHILL is the mayor of Oxford. Readers can contact her at robyn@oxfordms.net.