» COTTON MERCHANTS COULD BE LEFT WITH UNSOLD INVENTORY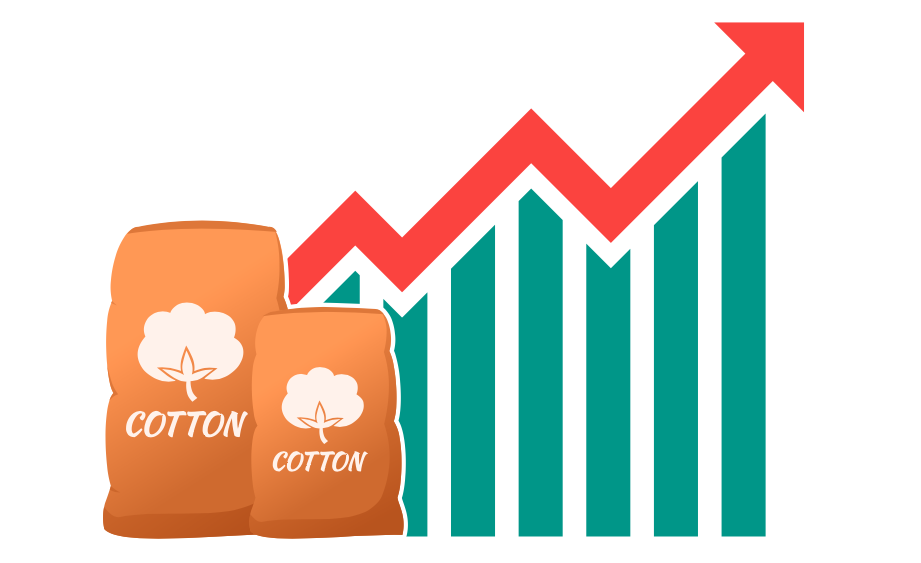 Mississippi cotton growers are getting historically high prices for their crops as demand reaches new highs.
But while cheers from farmers are going up across the Delta, other parts of the cotton business are seeing flashing caution lights.
A frenzy of speculation has pushed futures pricing so high textile mills might be unable to honor delivery contacts. Meanwhile, a U.S. tariff war with China and worldwide logistics failures are adding worry to a U.S. cotton market in which Mississippi is the fourth largest producer.
With speculation reaching a level never seen before, no telling where the prices will ultimately settle on as many as 14.7 million bales already sold, said Dr. O.A. Cleveland, a cotton market consultant and professor emeritus in Agribusiness and Agricultural Economics at Mississippi State University.
"We have a situation where the world has gone wild with respect to buying cotton," he said.
In Cleveland's recounting, Chinese speculators saw huge pent-up demand for cotton products. They jumped in with a level of enthusiasm that pushed up futures 22 percent over the last couple of weeks, moving the price up to $1.22 a pound. Cleveland attributes the last 22 cents solely to bets placed by Chinese speculators.
The U.S. tariff war with China helped to ignite demand. A particular spark came from a U.S. ban on exports of clothing and other products produced with cotton grown in the cotton-rich Xinjiang region. This forced manufacturers to buy U.S. cotton, Fortune magazine reported.
"It has been a real boon to U.S. farmers," Cleveland said of the cotton trade prohibition enacted by President Trump and left in place by President Biden.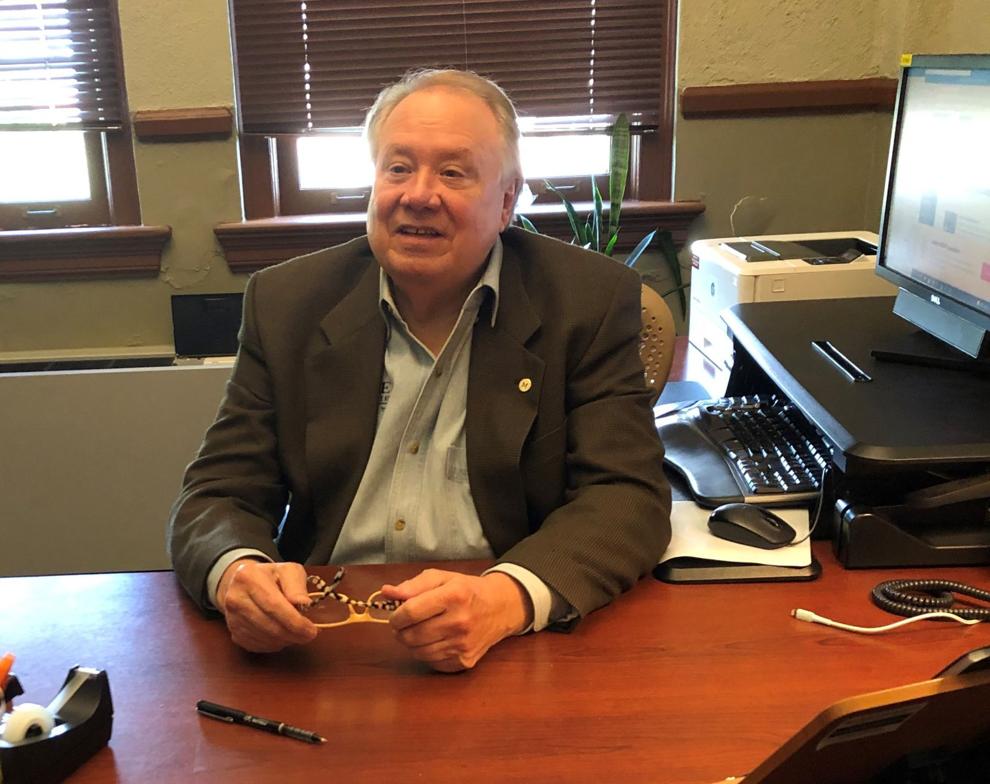 The high-flying prices are unwelcome news to the Memphis-based American Cotton Shippers Association. Normally it would not be, but the merchant members of the cotton organization are facing the prospect of owning huge volumes of cotton that foreign textile mills say they no longer can afford. Defaults could occur on all or portions of the contracts, according to Cleveland.
Acting as middlemen for sellers and buyers, the ACSA and its member firms expected to net $10 to $15 a bale from the million or so bales on contract so far. Instead, "the merchant has futures contracts to honor," said Cleveland, who does cotton market consulting and lives in Starkville.
"Losses could easily get up into the millions of dollars," he said, and explained that the $500 bales the merchant will own could easily grow to $600 once freight insurance, storage and shipping to Asia are factored in.
"The certainly have concerns," Cleveland said.
"Textile mills are going to say, 'Sorry, we don't want it,'" he said.
Cleveland expects some mills may honor half or a quarter of their purchase contracts. So, the merchants may not lose on every bale they have sold, he said. "But it is definitely a major disaster for some merchants."
ACSA president William H. "Buddy" Allen did not respond to a phone message and email seeking comment.
Defaults on cotton futures have never occurred and Cleveland does not expect one this season. Two reasons, he said, are the deposits the International Cotton Exchange requires merchants to place on all sales of futures and the backstop provided by such brokers and lenders as the Rosenthal Collins Group, Merrill Lynch, Morgan Stanley and other investment banks.
One way the market keeps the sanctity of the futures contract intact is through a requirement that the merchants cover margin requirements when called upon. Not doing so, Cleveland said, would cause the investment bankers to take the cotton and in turn attach the assets of the merchants.
"They'll attach anything, the company, the company building, the personal assets of the officers," he said.
When they take the remaining contracts off the merchants' hands and pay a high commission to have them sold, "This would show up as a loss on the balance sheet," Cleveland said.
A price slide to 95 cents a pound, the maximum price overseas textile mills say they can handle, would alleviate some grief for the merchants and an Asian manufacturing sector eager to profit from renewed consumed demand after 18 months of the Covid-19 pandemic. "They need prices around 95 cents for the mills to make any money," Cleveland said.
In a more normal year, the cotton merchants would get a higher profit margin than the growers as a reward for their risk taking, Cleveland noted.
They take title to cotton they buy from growers, giving them physical ownership. "Then they turn around and sell it," Cleveland said.
Each and every bale has different value, grade ad quality, and it's the merchants' job to identify and set the grade for the bales they buy and sell. "The merchants consolidate the 'like' bales," Cleveland said, "They can put an increased value on some and less on others," he said.
The MSU professor emeritus figures the New York Cotton Exchange set the stage for today's haywire market. First it hiked the number of contracts speculators can trade from 2,000 to 11,900 and declined to raise margin requirements.
"They allowed more contracts as prices went higher and they didn't require more margin," Cleveland said.
"It was a double-edged sword."