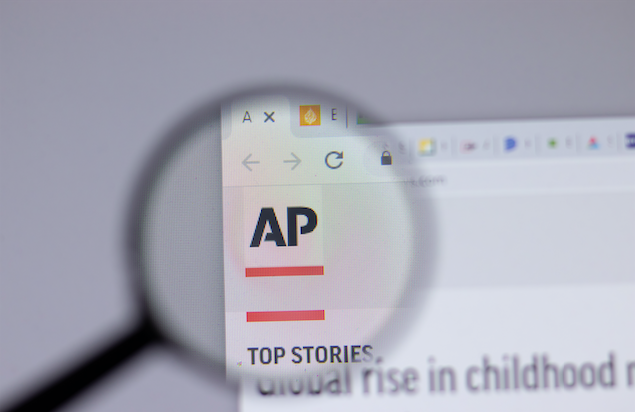 The Associated Press recently released a Back-to-School Topical Guide, sharing essential words, phrases and definitions related to the return to classes this fall. 
Here are some key terms for PR practitioners to use in current communications. 
But single-letter grades have apostrophes: an A, two B's and three C's.
back-to-school, back to school
He bought back-to-school supplies. She went back to school.
Not-for-profit organization that administers the SAT and Advanced Placement, or AP, exams, which assess college-level high school courses.
Capitalize proper noun elements or numbered courses: American history, English, Algebra 1, world history
curriculum (n.) curricula (plural)
Lowercase in all uses: He is on the dean's list. She is a dean's list student.
Acceptable in all references for grade-point average.
Graduate is correctly used in the active voice: She graduated from high school. Do not drop the word from: John Adams graduated from Harvard. Not: John Adams graduated Harvard.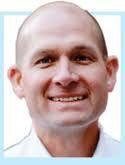 Friday is a half day of school. The half-day tests were challenging.
Individuals with Disabilities Education Act
The federal law that guarantees a free appropriate public education to eligible children with disabilities. Use the acronym IDEA only in direct quotations.
The years of schooling from kindergarten through 12th-grade graduation.
Acceptable in all references for Parent Teacher Association.
Use only the initials in referring to the previously designated Scholastic Aptitude Test or the Scholastic Assessment Test. The students scored above average on the SAT.
They have three school-age children.
Two words for any day or year school is in session — virtually or in person.
Acceptable on first reference for science, technology, engineering and math, but spell out the full phrase after.
They include reading, 'riting, 'rithmetic.
National Trust for Local News Aims to Build $300 Million Fund
The National Trust for Local News  is aiming to develop models for serving small market news deserts that are losing the ability to offer local media coverage.
In May, the Trust, founded by Hansen Shapiro, announced its first project – a partnership with The Colorado Sun to buy and run an imperiled group of 24 small-town weeklies and websites near Denver, owned by Colorado Community Media. More ventures will follow through 2022, according to the Poynter Institute, in an extended beta test of what works and what doesn't before the Trust starts to scale.
The Trust is starting small with six-figure capital investments. Its ambition is anything but small, though – to eventually build a rotating $300 million venture philanthropy fund.
Down the road, Shapiro hopes to sell local news bonds to a national philanthropic capital market, supporting the trust's general purposes rather than a specific project.
That small professional staff fits the go-slow launch plan. The trust is looking at a mix of factors in deciding which projects to take on – community need, a partner to run the enterprise and both initial investors and prospects to follow.
The business plan is to add more support, from sponsors and local members, following the public broadcasting model. For now, it's accurate to say that the trust bought and owns the Colorado papers, according to the Poynter Institute
At its annual Zoomtopia conference, Zoom unveiled several new features for the video chat platform, aiming to help its millions of users in the transition to the hybrid workforce. 
Upgrades include live, multilanguage transcription and translation for Zoom calls. The platform will use machine learning and natural language processing to first transcribe the spoken language, and then each participant will be able to translate it to their own language, Zoom executives said during a press call. A beta will be available this month, and the feature should be generally available by the end of the year. The list of languages is not yet final, there will be 30 transcription and 12 translation options by the end of 2022, they added. 
Zoom Whiteboard, essentially a digital canvas, will allow remote and in-office employees to interact via virtual whiteboard: You'll be able to write on the digital whiteboard from either a desktop or a tablet. And Zoom Rooms Smart Gallery – which displays multiple camera feeds from in-person meetings to remote attendees, so you can better see everyone -- will be updated to include individual video feeds of in-person participants. A hot-desking feature will help employees reserve desks and other spaces in their offices with an interactive map. 
The company is also adding a Zoom widget that you can dock on your laptop or desktop screen so you can more easily see your meeting schedule, view who's in a meeting before you join -- and let you send a message to the host if you're running late.
Some of these new features, such as the Smart Gallery changes, will be included in free Zoom upgrades in the next year. But others, including the translation service, will require an additional fee, though the amount has not yet been announced. 
Zoom quickly became the video chat service of choice for millions of people during the pandemic for work and socializing. These additions mark another way that companies, including Zoom, Microsoft and Google and are aiming to aid people in their move to remote and hybrid work. 
Disney Seeks to Cultivate Rising TikTok & Instagram Creators
Disney is looking to turn its biggest fans into the next breakout social media stars, who in turn can promote the Mouse House on TikTok, Instagram and YouTube.
Disney announced the formation of the Disney Creators Lab this week, which will be run its Disney parks, experiences and products division, which recruited 20 "emerging" social influencers who are also enthusiastic advocates of the entertainment company. 
Disney already has a formidable social presence, and plenty of consumers posting videos to sites like TikTok without needing any encouragement from the company, but it wants to create a farm system that officially brings some of these independent creators into its fold.
Disney gave Ad Age a look at how the program will work. "There are millions of content creators who share their diverse perspectives and authentic stories on social media, but need opportunities to grow," Disney said in the announcement. "Twenty emerging creators from diverse backgrounds with truly unique content (mix of age, race, gender identity and creative disciplines) were selected to join the program. Selection was based on creative content and growth potential."
Each week, The Spin Cycle will bestow a Golden Mic Award to the person, group or company in the court of public opinion that best exemplifies the tenets of solid PR, marketing and advertising – and those who don't. Stay tuned – and step-up to the mic! And remember … Amplify Your Brand!