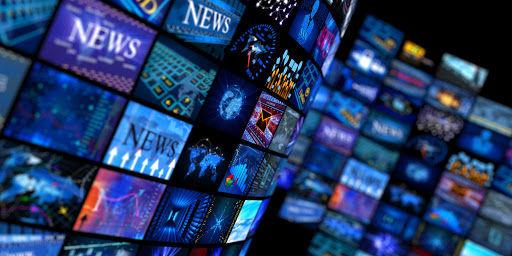 Nearly all Americans agree that the rampant spread of misinformation is a problem.
Most also think social media companies, and the people that use them, bear a good deal of blame for the situation. But few are very concerned that they themselves might be responsible, according to a new poll from The Pearson Institute and The Associated Press-NORC Center for Public Affairs Research.
Ninety-five percent of Americans identified misinformation as a problem when they're trying to access important information, according to the survey. About half put a great deal of blame on the U.S. government, and about three-quarters point to social media users and tech companies. Yet only 2 in 10 Americans say they're very concerned that they have personally spread misinformation.
Moreover, about 6 in 10, are at least somewhat concerned that their friends or family members have been part of the problem.
The survey found 61% of Republicans say the U.S. government has a lot of responsibility for spreading misinformation, compared with just 38% of Democrats.
There's more bipartisan agreement, however, about the role that social media companies, including Facebook, Twitter and YouTube, play in the spread of misinformation.
According to the poll, 79% of Republicans and 73% of Democrats said social media companies have a great deal or quite a bit of responsibility for misinformation.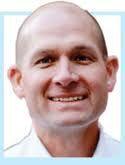 And that type of rare partisan agreement among Americans could spell trouble for tech giants like Facebook, the largest and most profitable of the social media platforms, which is under fire from Republican and Democrat lawmakers alike.
The poll also revealed Americans are willing to blame everybody but themselves for spreading misinformation, with 53% saying they are not concerned about spreading misinformation, according to the poll.
Instagram Adds New Features for Feed & Reels
Instagram has announced a variety of new features rolling out this week across both the Instagram Feed and its TikTok competitor, Reels.
The creator-focused additions allow users to collaborate with one another, raise funds and make better use of music on Reels, among other things. The company will also make its Instagram desktop website more usable, by allowing the posting of both photos and videos less than one minute in length using their desktop web browser.
The latter has been a long-requested new feature, the company notes, and will become available to global audiences Oct. 21.
The company had previously tested the feature this summer, but it was not widely available.
Honorable Mic: Colin Powell was a Trailblazing Leader
Colin Powell, who died Monday of COVID-19 complications, was a trailblazing soldier and diplomat who had a sterling reputation of service to Republican and Democratic presidents alike. He was 84.
His only blemish was faulty claims to justify the 2003 U.S. war in Iraq.
A veteran of the Vietnam War, Powell spent 35 years in the Army and rose to the rank of four-star general before becoming the first Black chairman of the Joint Chiefs of Staff. His oversight of the U.S. invasion of Kuwait to oust the Iraqi army in 1991 made him a household name, prompting speculation for nearly a decade that he might run for president, which he ultimately decided against.
He instead joined President George W. Bush's administration in 2001 as secretary of state, the first Black person to represent the U.S. government on the world stage. Powell's tenure, however, was marred by his 2003 address to the United Nations Security Council in which he cited faulty information to claim that Saddam Hussein had secretly stashed weapons of mass destruction. Such weapons never materialized, and though the Iraqi leader was removed, the war devolved into years of military and humanitarian losses.
Powell was fully vaccinated against the coronavirus, his family said. But he faced several ailments, telling the Washington Post during the summer that he had Parkinson's disease. Powell's longtime aide, Peggy Cifrino, told the AP that he was also treated over the past few years for multiple myeloma, a blood cancer that impairs the body's ability to fight infection. Studies have shown that those cancer patients don't have as much protection from the COVID-19 vaccines as healthier folks.
Flags were lowered at government buildings, including the White House, Pentagon and State Department in wake of his death.
Powell's time as secretary of state was largely defined by the aftermath of the Sept. 11, 2001, terror attacks. He was the first American official to publicly blame Osama bin Laden's al-Qaida network. He made a lightning trip to Pakistan to demand that then-Pakistani President Pervez Musharraf cooperate with the United States in going after the Afghanistan-based group, which also had a presence in Pakistan, where bin Laden was later killed.
But as the push for war in Iraq deepened, Powell at times found himself at odds with other key figures in the Bush administration, including Vice President Dick Cheney and Defense Secretary Donald Rumsfeld, who died earlier this year.
The U.N. speech, complete with Powell's display of a vial of what he said could have been a biological weapon, was seen as a low point in his career, although he had removed some elements from the remarks that he deemed to have been based on poor intelligence assessments.
He joined the Army and in 1962 he was one of more than 16,000 military advisers sent to South Vietnam by President John F. Kennedy. A series of promotions led to the Pentagon and assignment as a military assistant to Secretary of Defense Caspar Weinberger, who became his unofficial sponsor. He later became commander of the Army's 5th Corps in Germany and served as national security assistant to President Ronald Reagan.
During his term as Joint Chiefs chairman, his approach to war became known as the Powell Doctrine, which held that the United States should only commit forces in a conflict if it has clear and achievable objectives with public support, sufficient firepower and a strategy for ending the war.
After time, repentance, soul-searching, remorse and action restored luster to his iconic name.
Each week, The Spin Cycle will bestow a Golden Mic Award to the person, group or company in the court of public opinion that best exemplifies the tenets of solid PR, marketing and advertising – and those who don't. Stay tuned – and step-up to the mic! And remember … Amplify Your Brand!