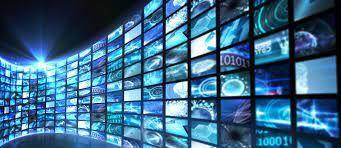 High speed internet service continues to grow in usage and importance. Establishing more broadband service in rural areas of the state is a priority with the Public Utilities staff of the Public Service Commission. Executive Director Sally Boty says there's still a great need for broadband service in Mississippi but things are looking up. The 2020 State Legislature determined that $75 million of federal CARES act funds should go to broadband expansion.
"We're taking steps to get to expanded service across the state," Boty said. "It's very cost intensive. Having the $75 million, which required a match, was leveraged into $150 million."
Those funds were spent for an additional 5,000 miles of fiber with 20,000 new state households having access to broadband. Boty says more and more are being turned on every day. "We have to get trees trimmed and poles up, and the last step is getting boxes in houses."
The COVID grant program is over but Boty and staff are looking at other federal grants and partnering with other agencies for more grants.
Nineteen grants were awarded in the state from the COVID program. "We worked with electric power cooperatives and some small water authorities that put up small satellites which work well in rural areas," Boty said. "In each case we have to look at the topography of an area to see what works best."
The majority of entities establishing extended broadband are electric cooperatives with North Mississippi having the most, and the counties of Alcorn, Tippah, Tishemingo and Prentiss leading the way. "There was not as much participation in the Delta and Southwest Mississippi as we would have liked," Boty said, "but there will be more funding in the future."
It was not only homes that received the expanded service but also country stores, schools and medical clinics. There were areas that had no internet service or limited service with high costs. Such services as faster working cash registers and more ability to look at medical records and use telehealth are now being utilized.
Boty and other staff members visited some of these places. "We did speed tests in some areas and heard stories," she says. "We visited a remote school where there has been a lot of frustration but now they're happy that they can do more internet modules each day."
Looking ahead, Boty says the agency desperately needs a good mapping system of the state's broadband system and needs. "Increased broadband is a great economic development driver and opens up so much and is so beneficial to our state."