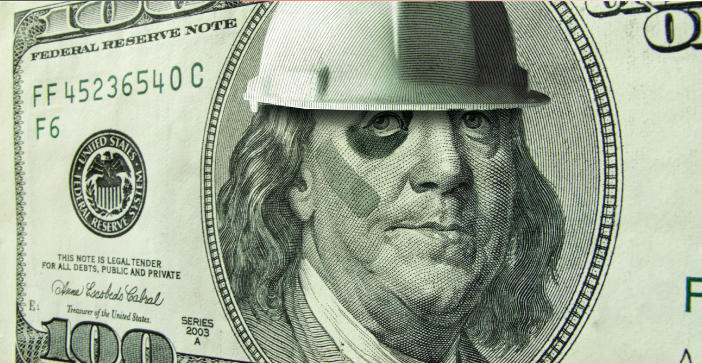 Architects and contractors have seen the costs of construction materials, particularly lumber, skyrocket this year. 
The National Association of Home Builders reported in July that lumber prices shot up 50 percent since April. It cited such pandemic related drivers as lumber mills closing because of stay at home orders and producers not being prepared for high demand led by homeowner DYI demand.
An AIA survey showed that three quarters of architectural firms had experienced problems with their current projects because of the Covid-19 pandemic, including project cancellations. Thirteen percent of the respondents said they had seen difficulty in getting products and materials or unusual increases in their prices.
Architect Shane Germany, a partner in Landry Lewis Germany Architects, P.A. of Hattiesburg, the oldest firm in the state, said he's seen lumber prices up 2.5 to three times what it cost in the first quarter of 2020.
Germany, who has a Master of Architecture from the University of Southern Illinois - Carbondale, has taught undergraduate architecture and construction courses at the University of Southern Mississippi since 2009.
The lumber price increase is the latest occurrence that architects and builders have to deal with, he said. 
"Obviously it requires some consideration on the front end but that is nothing new to the process," Germany said. "The market is constantly fluctuating for various reasons both locally, domestic and internationally regarding materials and labor. It is a balancing act all the time. We are always evaluating the (initial) costs of materials versus its suitability for the project, availability and life expectancy."
So what is the impact of fluctuating costs on projects already under construction? It depends on the kind of contract. 
"For public bid commercial projects, the overall project prices are typically agreed upon up front and it's on the contractor to navigate the pricing fluctuations after the contract is executed. That said, volatility in the market tends to encourage contractors to pad their bid pricing to account for potential unknowns."
For cost plus contracts, he said, there may be some increased costs, or savings, with market fluctuations. "But again it really depends on the contract for construction and how it is arranged as well as how far out in advance purchases and deliveries coincide," Germany said.
While prices of some materials are up, others are not, he said. "I see more contractors concerned about lead times on products and materials because of bottlenecks in manufacturing and shipping than I see complaints about high costs."
In the end, Germany said, falling behind on a project could be more costly than high product prices. "When it comes to materials, it costs what it costs, but time is money and delays in the work can really up-end a contractor's profit margin."
What consumers might expect in the near future, Germany said, "It's a waiting game to see how those sectors adapt to the challenges we are all facing. There will be winners and losers. Even improvements at the manufacturing and wholesale level may not necessarily translate to immediate savings to end users."
He said he doesn't expect prices to "suddenly bottom out" as long as there is a demand, "nor would I expect them to return to what they once were. That said, bid prices are almost never lower tomorrow, next month, or next year and just waiting on a market correction is not a reliable strategy to save costs."
Germany said whether it's a new house or commercial building, creativity and experience are key. "Whether it's residential or commercial projects, my advice would always be to let your architect think outside the box and lean into their experience and expertise when it comes to managing costs. Creative problem solving, proposing design alternatives, or evaluating suitable products and materials are all strategies that allow for some flexibility, but these must be approached differently with each project and client. There is no magic bullet."