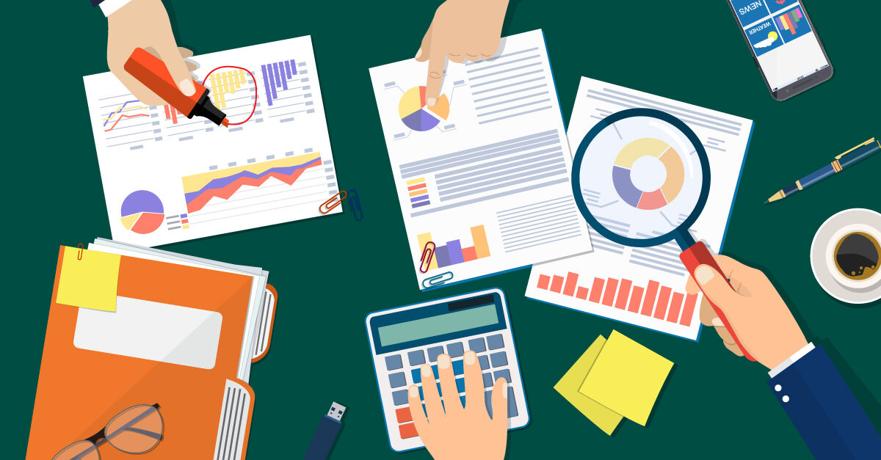 Longevity is a good thing in the business world, and Mississippi has a number of accounting firms that have stood the test of time. Two of those are Taylor, Powell, Wilson & Hartford of Greenwood and May & Company of Vicksburg.
» CLICK HERE TO SEE LIST OF STATE'S OLDEST ACCOUNTING FIRMS
Founded in 1917, Taylor, Powell, Wilson & Hartford long ago developed an acceptable annual owner compensation arrangement that depends on several performance factors but primarily individual productivity and a fair workable buy-out arrangement for retiring owners, spokesman Howard Davis said regarding the firm's longevity. "That provides incentives for staff members to remain and grow with the firm and to become owners when the time is right. All owners have spent most of their professional careers with the firm, and the firm has never merged with another firm or brought in owners from outside."
The Greenwood firm has tried to maintain a culture of quality services for clients by encouraging a hard work ethic, a conservative approach to tax compliance and professional standards, adherence to quality control standards, and utilizing the latest in computer technology as it relates to research material and practice aids for tax preparation services and performance of accounting and audit engagements, according to Davis. 
"No family members of the founders work here now but the founders were acquaintances of some of our current owners' parents and grandparents," Davis said.
Looking ahead, Davis said, "We approach the future by trying to hire quality personnel who we feel will be a good fit and want to stay with the firm. Also important are being acceptable to changes in business practices and willingness to adapt to changes in the needs of our clientele."
This firm does not specialize in any particular types of accounting. "Being what is described as a local firm, we perform services as needed by our client base," Davis said. "Those have included serving many different types of industries over the years. 
"Since we are located in a predominately agricultural area of the state, we do have a concentration of services in that industry. But, our work includes many different types of tax, accounting and auditing services for our client base which includes large and small local businesses, local governments, non-profit organizations, professionals and employee benefit plans."
The firm supports and participates in all local chamber of commerce and development foundation events, the United Way, Junior Auxiliary, and other local charities in addition to volunteering time and professional services for local churches and charities. 
May & Company was founded in Vicksburg in 1922 and has changed with the times as part of their success story. Firm Administrator Wendy Pritchett says they've adapted to the evolution of technology and workplace culture to find the best way to serve their clients and employees. 
"We strive to never become complacent," she said. "We believe our longevity is based on our ability to offer superior service to our clients and invest in our employees. Our partners pride themselves on being deeply rooted in the community, which has aided them in forming strong bonds with their clientele. This people-focused culture has created a solid connection between the employees and the people we serve." 
The May brothers who started the firm have retired but continue to be recognized as the founders. 
May & Company's primary focus is on tax preparation but they do offer a variety of other services including auditing and small business consulting. "The primary businesses we serve are agriculture, optometry and construction," Pritchett said. "Additionally, we offer QuickBooks and tech support to aid with any issues our clients might encounter." 
Pritchett says community is what has kept the firm operating over the past century. "So it has absolutely become a passion of our firm and a vital part of our culture. We are involved in organizations such as Southern Cultural Heritage, United Way, the CAP Center and various local schools to name a few."
This year has been a challenging year for everyone, she adds. "With some of the social restrictions in place due to the corona virus, our ability to participate in neighborhood events has been limited. Our company prides itself on giving back to the community and is looking forward to projects in the near future."