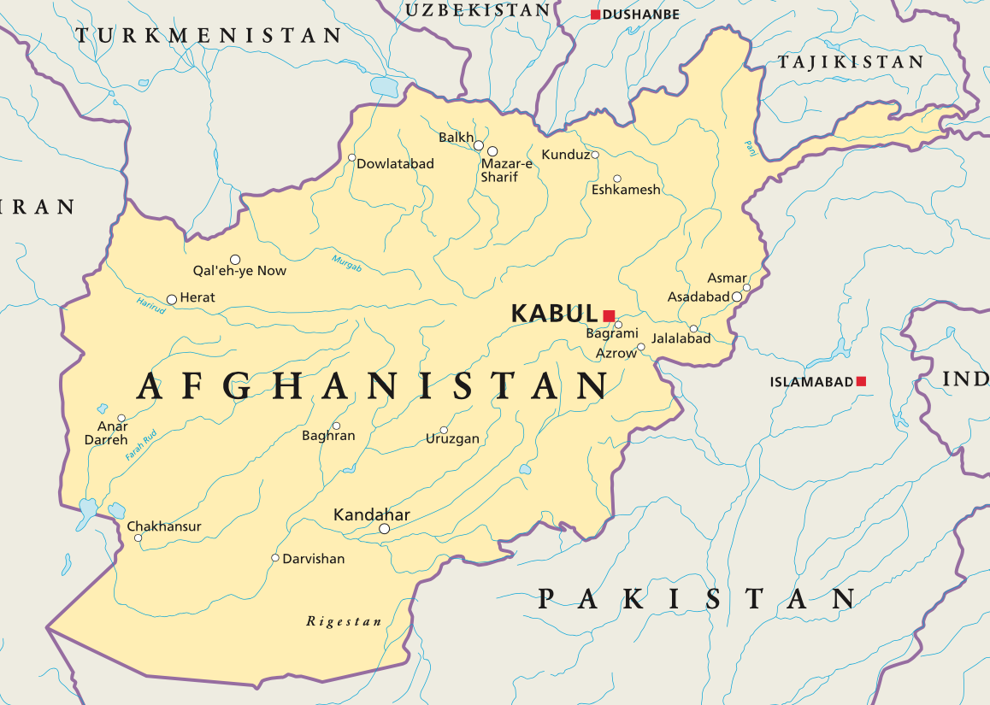 President Joe Biden's job approval rating has fallen dramatically in the latest ABC News/Washington Post poll amid broad disapproval of his handling of the U.S. withdrawal from Afghanistan, including a share of blame on Biden for conditions leading to the devastating Kabul airport attack.
Overall, in a sad conclusion to the nearly 20-year, $2 trillion effort, just 36% of Americans say the war was worth fighting. There was 77% support for the United States withdrawing; the sticking point is how Biden handled it: 60% disapprove.
Slammed by the crisis, his overall job approval rating in this poll, produced for ABC by Langer Research Associates, is down to 44%, with 51% disapproving – down 6 percentage points in approval and up 9 in disapproval since late June. Intensity has moved decidedly negative: Many more now strongly disapprove, 42%, than strongly approve, 25%.
A substantial 44% think the withdrawal left the United States less safe from terrorism, while only 8% think the country is safer as a result. (The rest see no difference.) One factor: nearly half, 46%, lack confidence that the United States can identify and keep out possible terrorists in the ranks of Afghan refugees.
Still, another result marks a humanitarian impulse despite that security concern: sixty-eight percent support the United States taking in Afghan refugees after they've been screened for security, versus 27% opposed. That's far more support than Americans expressed for accepting Syrian and other Mideast refugees in 2015, 43%.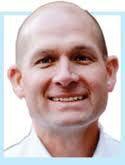 Just 26% of the public both favors the withdrawal of U.S. forces and approves of how Biden handled it. Sixty-nine percent instead express criticism: 52% who support withdrawing but disapprove of how Biden handled it and 17% who oppose having withdrawn.
Another measure simply asks if Americans approve or disapprove of how Biden has handled the situation in Afghanistan. On this, 30% approve, with, as noted, 60% disapproving.
Further, 53% say his handling of the withdrawal bears some blame for the suicide bombing attack that killed 13 U.S. service members and more than 170 Afghans last week – a great deal of blame, 38%, and a good amount, 15%.
Biden came into office with 67% approval for his handling of the transition, but that quickly subsided to 52% job approval in April, held roughly steady at 50% in June and is down to 44% now.
In polling data since the Harry Truman administration, only two presidents have had a lower approval rating at this point in their terms: Donald Trump, at 37% in August 2017, and Gerald Ford, also 37%, in March 1975.
There are some dramatic gaps in Biden's overall approval – 18 points higher among women than men (53% to 35%), 23 points higher among members of racial and ethnic minority groups than whites (59% versus 36%), 24 points higher among adults with a post-graduate degree versus those without a college degree (63% versus 39%) and 28 points higher among urban residents versus those in rural areas (52% versus 24%; it's 43% in the suburbs).
In shifts since June, Biden's approval is down especially among men (down 10 points), urban residents (down 10), independents (down 9), Democrats (down 8) and slightly among whites (down 6). It's essentially unchanged among women, suburban residents, Republicans and racial or ethnic minorities.
The drop among men reflects their much higher likelihood of placing some blame for the Aug. 26 airport bombing on Biden's handling of the withdrawal: Sixty-two percent of men hold this view, compared with 45% of women.
Political differences are very sharp. Biden has just 8% overall approval from Republicans, and 36% from independents, compared with 86% among Democrats. It's 13% among conservatives, 53% from moderates and 69% among liberals.
The president's rating drops especially steeply among Democrats when it comes specifically to his handling of the situation in Afghanistan. Here, he gets 56% approval within his own party, 30 points lower than for his job performance overall.
Facebook Helped Airlift Afghans – Including Employees – to Mexico
Facebook said it was part of an effort to fly 175 Afghan citizens out of Afghanistan to Mexico, including some of its own employees, according to a statement provided to Axios.
The tech giant said to get some of its employees out of the country, it joined with a group that it declined to name that is working to help journalists in Afghanistan leave the country as the Taliban assumes control.
The Mexican government released a statement confirming a group of 175 Afghan citizens arrived at the Mexico City International Airport "made up of social media workers, activists and independent journalists and their families, including 75 children."
Heisman Mic: Nissan Brings Back Fan-Inspired Campaign
Nissan's beloved "Heisman House" is back for its 11th season with a campaign inspired by fans from Texas, Wisconsin and Michigan.
College football's latest Heisman Trophy winner, Devonta Smith, joins past Heisman Trophy winners Tim Tebow, Eddie George, Kyler Murray, Desmond Howard, Barry Sanders, Baker Mayfield, Bo Jackson, Archie Griffin and Derek Henry for new – and always comical – hijinks inside the legendary Heisman House.
Highlighting Nissan's refreshed lineup including the new 2022 Pathfinder, new 2022 Frontier and 2021 Rogue, the ads began airing Sept. 2. Additionally, the Heisman House Tour will make stops at Hampton University and Tennessee State University, as part of Nissan's expanded college portfolio that includes six Historically Black Colleges and Universities (HBCUs).
With its agency partner, TBWA\Chiat\Day New York, Nissan scoured a decade's worth of Twitter posts referencing "Heisman House" and selected the most creative and humorous among them to serve as a basis for its latest campaign. The result: 10 storylines that would go on to become spots in the campaign. 
The launch spot for the campaign is titled "How We Heisman." In it, long timers show Heisman House rookie Devonta Smith the ropes. Archie Griffin shows him proper Heisman trophy-shining technique. Desmond Howard demonstrates the Heisman pose, and Baker Mayfield tricks Smith into ordering 40 all-new 2022 Nissan Pathfinders using the Nissan@Home service. The inspiration for the spot, in part, came from a tweet by Eric Dietze of Brookfield, Wisconsin, that reads, "As part of his initiation, @DeVontaSmith_6 ('20) has to clean all of the Heisman trophies. By ancient laws of the Heismans, he needs to finish before sunset, or else."
The Heisman House spots are running on TV across ESPN, ABC, ESPN2, FOX, FS1, CBS, CBS Sports Network and during Monday Night Football on ESPN.
More content will be available on Nissan's and ESPN's digital channels, including a 3D experience at the Virtual Heisman House as well as behind-the-scenes footage and bloopers from the shoot.
Viewers can hear from a few of the fans behind the inspirational tweets during an interview with ESPN's Christine Williamson that will air this month on College Football Countdown. Snippets of those interviews will also air on ESPN's College Football Live each week when a new spot launches.
That's a touchdown for Nissan!
Each week, The Spin Cycle will bestow a Golden Mic Award to the person, group or company in the court of public opinion that best exemplifies the tenets of solid PR, marketing and advertising – and those who don't. Stay tuned – and step-up to the mic! And remember … Amplify Your Brand!