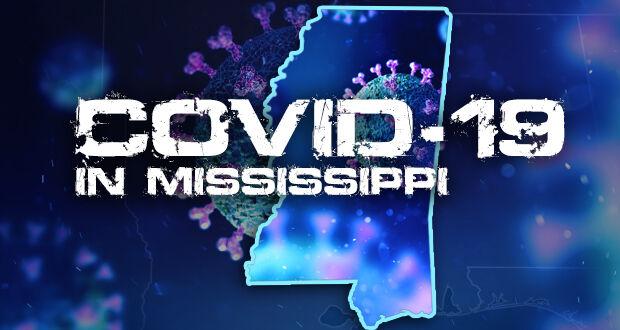 The coronavirus pandemic is stealing the holiday ads spotlight.
Big brands from auto makers to retailers are under pressure to make the shopping season a success after retail sales crashed 21% earlier this year as millions of Americans lost jobs and cut their budgets. They face the challenge of convincing consumers to open their wallets for the holidays even as the coronavirus pandemic rages anew across the United States and Europe, 
As new campaigns roll out, brands feel it is their responsibility to inspire optimism for the coming year, but also empathize with "the hurt that people have," Jason Schragger, chief creative officer at ad agency Saatchi & Saatchi told Reuters.
Carmaker Lexus' iconic "December to Remember" campaign, which features cars wrapped in giant red bows on picturesque snowy driveways, will focus on the different role that driveways have played this year, as people sought ways to celebrate birthdays, anniversaries and other milestones despite stay-at-home orders.
New TV ads feature family and friends doing a drive-by graduation party in their Lexus vehicles as a student in a cap and gown waves from her driveway. In another, a man greets his children and grandkids from a distance as they drive by, waving a homemade "Happy Birthday, Grandpa" sign.
Staying connected during the pandemic is the message behind ads for the department store Macy's, whose window displays and Santaland attraction have been hallmarks of the holidays since the late 19th century.
At a time when flying home or hosting big family gatherings can be dangerous, Macy's Inc is focusing on how finding and giving the perfect gift plays an even bigger role in connecting with people you can't see in person this year, according to Macy's chief customer officer Rich Lennox.
A similar theme underpins Etsy's ad, featuring a woman who longs to see her grandson, opens a gift of a handmade doll that matches a picture he had drawn.
Apparel retailer H&M has taken the pandemic-themed ad campaign a step further by changing how commercials are produced in keeping with the times.
The company will lean on influencers working from home to create content and plans to provide them with outfits and holiday prop kits so they can take festive photos on their own, said Mario Moreno, H&M USA's head of marketing.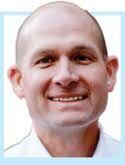 Toy maker Mattel, which has targeted young fans directly on kids' TV shows, is directing some marketing messages to parents this season.
The owner of the Barbie and Fisher-Price brands will create digital and social media ads that address the struggle parents have with keeping their kids entertained and engaged after months of schooling from home, Jason Horowitz, senior vice president of U.S. marketing at Mattel, told Reuters.
The ads will focus on gifts that can offer hours of playtime and mental stimulation while cooped up inside, such as a Thomas & Friends toy that lets kids make-believe that they are taking a trip from their living room, he said.
Expect optimism with a dose of reality at this dark time in our holiday ads!
Americans Resistant to Another Coronavirus Lockdown
About half of Americans in Gallup's latest polling on the COVID-19 pandemic, 49%, say they would be very likely to stay home for a month if public health officials recommended it due to a serious outbreak of the virus in their community. 
This contrasts with solid majorities in the spring who said they were likely to comply with such shelter-in-place advice, including a high of 67% in late March/early April.
Another 18% of Americans say they would be somewhat likely to follow public health officials' advice to stay home for a month, bringing the total inclined to comply to the majority level. But a full third say they would be very or somewhat unlikely to comply, about double the rate seen in the spring.
Most of the decline in Americans' willingness to follow shelter-in-place advice is due to a sharp drop among Republicans -- falling to 40% in Gallup's latest polling, from 74% in the spring. Democrats' willingness to stay at home has remained high, at 87% today versus 91% in March and April.
The latest data are from Gallup's Oct. 19-Nov. 1 probability-based panel survey tracking Americans' attitudes and behaviors related to the pandemic. The online Gallup Panel survey encompassed a period of rising COVID-19 cases across the country, with 31 states experiencing their highest one-day new infection rates thus far.
Relatively few Americans (29%) during this period thought their own area was "very likely" to experience a surge of coronavirus cases in the coming weeks, while another 40% considered it somewhat likely.
One significant change since April that may explain why Americans are now less likely to say they would go into home lockdown is that they have greater confidence in their ability to protect themselves from being infected by the coronavirus when out in public.
The percentage feeling very or somewhat confident in their ability to avoid infection rose from 68% in mid-April to 82% in June and has since remained at that level.
Mask-wearing likely has something to do with this increase in confidence, as the CDC reversed itself in early April and began to advise average Americans to wear face coverings to prevent the spread of infection. It took about a month for many Americans to adopt the practice, rising from 51% in mid-April to 80% in early May. The percentage inched up to 90% by July and has since remained near that level.
Americans Still Favor Caution in Going Out
In line with the 67% of Americans saying they would be very or somewhat likely to comply with a 30-day shelter-in-place advisory, a majority of Americans continue to say the better advice for healthy people at this time is to stay home as much as possible to avoid catching or spreading the virus.
The 64% who currently say so is consistent with levels recorded since August, although down from high points in the spring and in July, the last time cases surged nationally.
Sharp Uptick in Views That the Situation Is Getting Worse
Americans' reduced willingness today to shelter in place does not reflect a lack of concern about the pandemic. Sixty-one percent of U.S. adults – versus 40% in mid-April – currently perceive that the U.S. coronavirus situation is worsening. And after much variation in Americans' outlook since then, the latest percentage saying it is worsening is up 19 percentage points from September.
Bottom Line
Amid surging COVID-19 cases nationally, Americans are increasingly likely to perceive that the coronavirus situation is getting worse. But their concern about personally getting the virus has not increased at the same pace, and they are far less willing to comply with shelter-in-place advice today than they were in the early weeks of the coronavirus pandemic this spring.
Americans are still practicing social distancing, just not as much as they once did -- particularly in terms of avoiding small gatherings such as with friends and family. Although prior Gallup research has shown variations in the extent to which Americans don masks in different settings, most say they have used them at least sometime during the past week. Simply knowing they have an effective tool at their disposal to protect themselves may be enough to make some Americans feel safe going about their lives in some fashion, even if they are not using masks all the time or in all situations.
Given these dynamics, voluntary – or possibly even mandatory – 30-day lockdowns, should public health officials around the country recommend them, may not be as effective at keeping people home as they were at the start of the pandemic, according to Gallup.
» TODD SMITH is co-founder, president and chief executive officer of Deane | Smith, a full-service branding, PR, marketing and advertising firm with offices in Jackson. The firm – based in Nashville, Tenn. – is also affiliated with Mad Genius. Contact him at todd@deanesmithpartners.com, follow him @spinsurgeon and like the ageny on Facebook at https://www.facebook.com/deanesmithpartners, and join us on LinkedIn http://www.linkedin.com/company/deane-smith-&-partners.