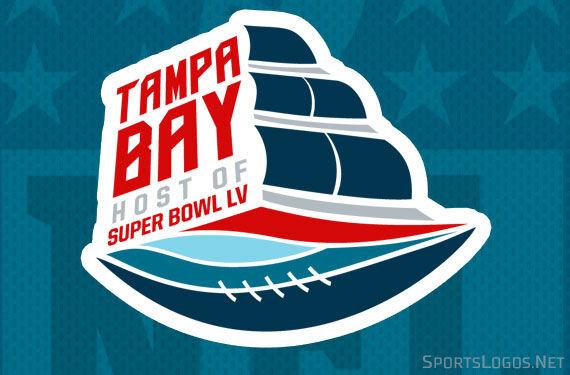 Now that we know the Super Bowl pits the Kansas City Chiefs against the Tampa Bay Bucs, it's time for opening the floodgates on Super Bowl ads.
This week, Michelob Ultra premiered its spot featuring top athletes like Serena Williams and Anthony Davis, Huggies revealed it would be the first diaper brand to run a Super Bowl ad and Chipotle released its first ad.
And TikTok is getting in on the gridiron action in a truly virtual way. While competitor Triller gets ready to make its debut, TikTok is huddling with the National Football League for a virtual tailgate party starring Miley Cyrus, who has notched 8.5 million followers on the platform. "The NFL TikTok Tailgate features special guests from the NFL, TikTok creators, surprise musical performers, game day cooking and more.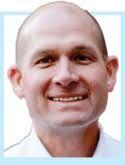 Budweiser Sits Out, Opts for Vaccine Awareness Campaign
Anheuser-Busch, however, won't devote a Super Bowl commercial to its flagship Budweiser beer brand this year for the first time since 1983, pledging to redirect spending for the airtime to marketing campaigns related to Covid-19 vaccinations instead.
Budweiser is committing $1million of ad inventory to vaccine awareness and education work by the Ad Council, a nonprofit that helps make public service campaigns, and to COVID Collaborative, a coalition of experts and institutions in public health and other areas. It will also produce multimillion-dollar vaccine awareness efforts throughout the year, executives told the Wall Street Journal.
The beer brand felt it was important to play a role in overcoming trepidation about vaccinations among some consumers. Budweiser will have an ad on Super Bowl Sunday promoting the move, narrated by Rashida Jones and showing health care workers receiving the vaccine.
Budweiser isn't going completely dark around the Super Bowl, an annual advertising showcase during which the brand traditionally tries to run stirring ads that often feature its iconic Clydesdale horses, puppies and slices of Americana. Budweiser has also released an online video celebrating the perseverance of Americans during the pandemic and the arrival of vaccines. 
Anheuser-Bush isn't going completely dark – and will still have a large presence during the Super Bowl, planning national commercials for the Bud Light, Bud Light Seltzer Lemonade, Michelob Ultra and Michelob Ultra Organic Seltzer brands, and for Anheuser-Busch itself. The national spots are expected to total four minutes of ad time, the same as in 2020, the company said.
Major News Networks Tap Women to Lead White House Coverage
At least six major news networks have assigned women to lead White House coverage of the Biden administration, raising the profile of female journalists in an institution long dominated by men.
CNN named Kaitlan Collins its chief White House correspondent, replacing Jim Acosta, who will be the anchor and chief domestic correspondent for the network.
ABC said Cecilia Vega will be its White House correspondent; The Washington Post named Ashley Parker as the newspaper's White House bureau chief; Nancy Cordes will be CBS News' chief White House correspondent; and Kristen Welker will be a co-chief White House correspondent for NBC with Peter Alexander.
Journalist Yamiche Alcindor has covered the White House for the PBS NewsHour since 2018, and she will continue to do so during the Biden administration.
The list notably includes women of color, including Welker, who last October became the first Black woman to moderate a general-election presidential debate since 1992.
More women are represented on both sides of the lectern, as President Biden's communications team is fully staffed by women — a first in US history.
Biden's press secretary, Jen Psaki, has held regular press briefings since Inauguration Day. 
Silent Mic: Two Legendary Journalists Have Signed Off the Airways
Larry King, the affable storyteller who felt as comfortable interviewing psychics as politicians, and Tom Brokaw, the iconic newsman who spent 55 years with NBC News, have hung up the mic!
King, died recently at age 87 after a battle with COVID-19 and years long health issues, and Brokaw has retired at age 80. 
King spent a half-century in radio and TV, including 25 years as the host of CNN's globally popular "Larry King Live. Famous for his rolled-up shirt sleeves, suspenders and pompadour hairstyle, King's deep baritone lent an authoritative, no-nonsense approach to broadcast journalism. 
His gently questioning and friendly, matter-of-fact demeanor established CNN as the got-to destination for anyone facing controversy.
Brokaw holds the distinction of being the only person to helm all of NBC News' three signature shows: "Today," "NBC Nightly News" and "Meet the Press."
The South Dakota native looks forward to spending more time with his wife, Meredith, three daughters and grandchildren, and he says he'll remain active as a journalist and author. His first book, "The Greatest Generation," was epic, coining a name for the generation of Americans who lived through the Great Depression and fought in World War II.
King was a son of immigrants from Europe who grew up in Brooklyn and never went to college. He began as a local radio interviewer and sportscaster in Florida in the 1950s and '60s, rose to prominence with an all-night coast-to-coast radio call-in show starting in 1978, and from 1985 to 2010 anchored CNN's highest-rated, longest-running program, reaching millions across America and around the world.
His personal life was tabloid grabbing fodder — married eight times to seven women; a chronic gambler who declared bankruptcy twice; arrested on a fraud charge that derailed his career for years; and a bundle of contradictions who never quite got over his own success but gushed, star-struck, over other celebrities, exclaiming, "Great!" "Terrific!" "Gee whiz!"
Early in Brokaw's journalism career, he covered Robert F. Kennedy's assassination in 1968, and as NBC's chief White House correspondent, Watergate. He began hosting "Today" in 1976 and became anchor of "Nightly News" in 1983. He was an interim host of "Meet the Press" after longtime moderator Tim Russert's death in 2008.
Brokaw's 22-year tenure at "Nightly News" coincided with long runs by rivals Peter Jennings at ABC and Dan Rather at CBS at a time when network news anchors had much more power and authority than they do today.
Over the years, King's show was the scene of some notable moments in history. In 1992, Ross Perot announced his third-party bid for president live on the show. King also provided running commentary for CNN's coverage of the famed televised police chase of O.J. Simpson's white Ford Bronco in 1994.
In 1985, "Larry King Live" premiered on CNN, then a fledgling cable-news channel. After ending his run on CNN in 2010, King continued his show on Ora TV, an on-demand digital channel he created with Mexican billionaire Carlos Slim. The show was later broadcast on the Kremlin-financed, English-language news channel RT.
Brokaw's career highlights include being the first American journalist to interview Soviet leader Mikhail Gorbachev in 1987 and the only American network anchor to report from Berlin the night the Berlin Wall came down in 1989.
He has received top journalism awards: Peabody, Dupont, Emmy and The Edward R. Murrow Award for Lifetime Achievement in Broadcasting. In 2014, President Obama awarded Brokaw the Medal of Freedom, and France inducted him into the Legion of Honor in 2016 for his work on behalf of "Greatest Generation" veterans.
RIP, Larry … and enjoy retirement, Tom! They don't make 'em like you anymore!
Each week, The Spin Cycle will bestow a Golden Mic Award to the person, group or company in the court of public opinion that best exemplifies the tenets of solid PR, marketing and advertising – and those who don't. Stay tuned – and step-up to the mic! And remember … Amplify Your Brand!
» TODD SMITH is co-founder, president and chief executive officer of Deane | Smith, a full-service branding, PR, marketing and advertising firm with offices in Jackson. The firm – based in Nashville, Tenn. – is also affiliated with Mad Genius. Contact him at todd@deanesmithpartners.com, follow him @spinsurgeon and like the ageny on Facebook at https://www.facebook.com/deanesmithpartners, and join us on LinkedIn http://www.linkedin.com/company/deane-smith-&-partners.