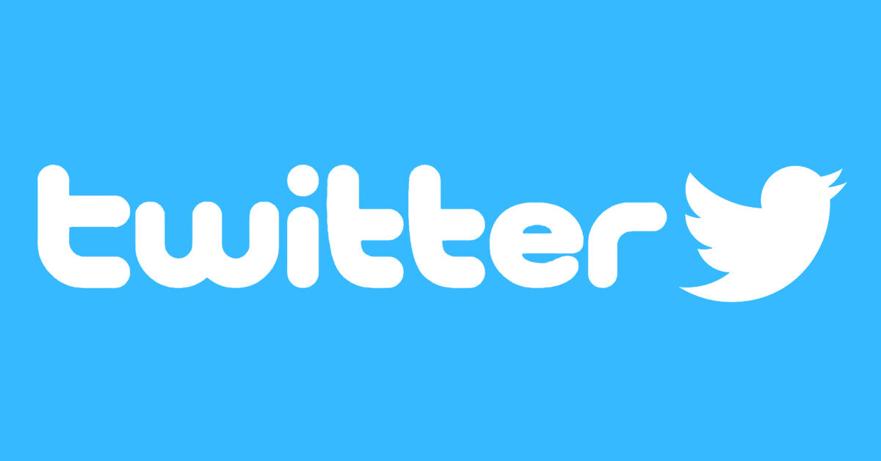 With Christmas fast approaching, Twitter has shared a new set of tips and considerations to help brands maximize their outreach and promotions in the holiday season.
And while most brands will already have their overarching strategies in place, these tips are simple pointers or add-ons which could provide extra inspiration, as opposed to being major strategic updates or changes.
And they're definitely worth considering - here are Twitter's eight tips to consider for your Christmas push:
Refresh your profile and pinned Tweet
This is a simple, but effective way to refresh your brand Twitter feed. Twitter advises that businesses should consider updating their profile images and pinned tweets in line with the season.
This also includes your profile header image – and definitely, a few tweaks can add a new, seasonal feel to your Twitter profile.
Add urgency in your ad copy
This is a common ad tip, but Twitter says that brands can drive better response in the season by looking to add a sense of urgency to their tweets in order to encourage audience action. 
"This could be through limited-time offers, displaying products low on stock, or limited-time free shipping." 
Again, this is a common advertising approach, but as Christmas gets closer, it could be worth re-emphasizing limited time offers and deals to boost engagement. 
Use polls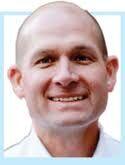 Twitter also suggests that brands look to use polls as an engagement tool during the holiday season.
Consider options from Pret, such as a timely, seasonal question as great way to spark engagement, and boost association with your brand.
You can then tie those results back into your promotions, either by gleaning more insight into what your audience wants, or by using the poll as a lead-in to your latest campaigns.
Use Website Cards
This is a key tip, and one that many businesses still miss.
When you're running Twitter ads, you can utilize website cards, which automatically generate a preview image based on the link included in your tweet text. But you can also use these organically.
By using website cards, you no longer have to upload individual images with each tweet, as it will automatically pull your preview image, while it also maximizes the 'clickable' area in your tweets, driving more click-throughs.
To do this, you need to enable Twitter cards on your website, then ensure that your link is the last element of your tweet copy - after your text, hashtags, and anything else. Then, when you post your tweet, your preview will generate automatically.
Don't over hashtag
Twitter has said this a few times, and it may go against what the common understanding of key tweet process should be.
As explained by Twitter:
"Hashtags are great for connecting to the conversation, but make sure you don't use more than one or two. It keeps it to the point and makes sure that the focus remains on the Tweet itself." 
You want the focus to be on your message, not on the broader discussion, and it may be that by minimizing your use of hashtags, will drive more direct response, by keeping people aligned to your promotion and text.
Refresh your ad creatives
Twitter also suggests that brands should look to refresh their copy regularly.
"Refresh your Tweets or creatives every two weeks to help maintain a high-quality score in auctions. Your Tweets and creatives should change with the season, building excitement as Christmas gets closer."
There's probably a few considerations here - for one, it's hard to know how effective your campaign messaging is unless you've run it for a few weeks. But then again, with limited time, you may not be able to fully test out your approach - and as Twitter notes, updating your creative could improve your overall ad performance. 
It may be something to factor into your approach. 
Play with conversation settings
Twitter also suggests that brands consider using its recently added conversation settings which enable you to limit who can reply to your tweets.
According to Twitter:
"You can now have a private conversation publicly. Host a panel or interview, engage with some of your customers or invite some other brands to the thread to create a different kind of discussion." 
It could add another element to your tweet process and provide new ways to boost engagement and interest.
Create a healthy balance
Twitter's final Christmas tweet copy tip is to ensure you maintain a balance in your tweet messaging, and don't go too hard on the sales push.
"It's important to maintain a balance between sales content and content that adds value. This could be as basic as a product guide or recipe, or simply emotive, uplifting content that will shroud your brand in a warm, fuzzy feeling."
You obviously need to drive sales, but balance is key to maintaining an engaging tweet stream and keeping your target audience interested in your content. The more engaged they are, the more likely they'll read your tweets, and respond in kind.
These are some terrific Twitter tips, but none are major updates or changes that will require a total strategy reboot to end the year. They could help you drive more response, and results. 
Check out Twitter's full list of tips here.
Pride-ful Mic: Remembering Country Music's 1st Black Superstar
He's kissing the angels now!
Charley Pride — a sharecropper's son who rose from rural Mississippi to become the first Black superstar in country music — died recently from complications from COVID-19. He was 86.
The "Kiss An Angel Good Mornin" singer belted out a career spanning more than five decades and cemented a trailblazing legacy unlike any entertainer before him. 
He overcame club audiences unwilling to hear a Black singer cover Hank Williams and promoters equally skeptical at hosting his performances to once being the best-selling artist on RCA Records since Elvis Presley. 
Pride topped country charts 29 times in his career, singing stories rich with honesty — "I Can't Believe That You've Stopped Loving Me," "I'm Just Me" and "Where Do I Put Her Memory," among others — in his distinct, rich baritone voice.  
Pride's vast accolades include Country Music Association Entertainer of the Year in 1971, Male Vocalist of the Year wins in 1973 and '74 and a 1993 invitation to join the Grand Ole Opry. 
And, in 2000, he became the first Black member of the Country Music Hall of Fame. 
Pride was born on March 18, 1934, in Sledge, Mississippi. One of 11 children, he worked as a kid picking cotton for his father, a local sharecropper who often gathered his family around an old Philco radio to play Grand Ole Opry broadcasts. 
He saved $10 to buy his first guitar, with an assist from his mother, out of a Sears Roebuck catalog. 
Pride learned songs from formative Opry singers, often hearing the Louvin Brothers on the famed WSM broadcast — which, at 50,000 watts, traveled 275 miles southwest to Pride's corner of rural Mississippi — and catching radio star Smilin' Eddie Hill at makeshift concerts in town. 
His remarkable career was applauded by a live audience at last month's CMA Awards, where he received the Willie Nelson Lifetime Achievement Award. An apt exclamation point to a star who kicked a boot through racial barriers – and is galloping the heavens with the angels!
» TODD SMITH is co-founder, president and chief executive officer of Deane | Smith, a full-service branding, PR, marketing and advertising firm with offices in Jackson. The firm – based in Nashville, Tenn. – is also affiliated with Mad Genius. Contact him at todd@deanesmithpartners.com, follow him @spinsurgeon and like the ageny on Facebook at https://www.facebook.com/deanesmithpartners, and join us on LinkedIn http://www.linkedin.com/company/deane-smith-&-partners.