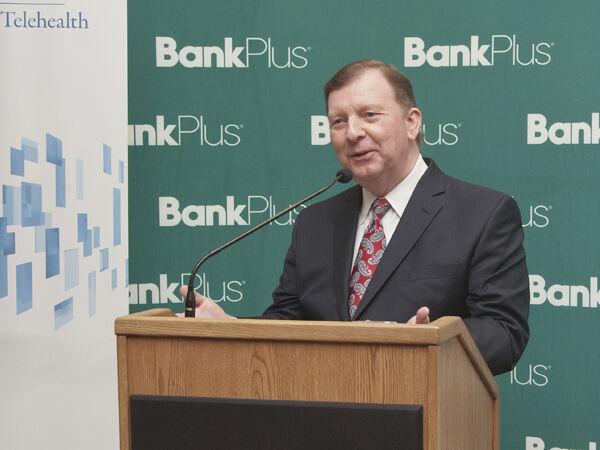 BankPlus has 100 years of history and has grown from a community bank to a regional financial institution serving communities in Mississippi, Louisiana and Alabama. The bank now has 1,000 employees and 80 locations and is listed on the Mississippi Business Journal's Top 100 Private Companies.
"Our growth is a direct result of our efforts to establish a culture of empowerment at BankPlus throughout all levels of our organization. Through this effort, we define and continuously communicate what being a high-performance organization means, and every team member is focused on those goals," says President and Chief Executive Officer Bill Ray. "We work hard, but we also make it a key point to have fun and celebrate our wins along the way."
On April 1, BankPlus' parent company, BancPlus Corporation, acquired State Capital Corp., the parent company of State Bank & Trust Company. That merger combined with traditional growth over the last year helped grow the bank's balance sheet to include approximately $4.5 billion in assets and $4 billion in deposits. 
"BankPlus has grown organically at a very good pace over the last several years. The merger with State Bank & Trust was strategic for a variety of reasons," Ray said. " First, their culture was similar to the culture we have at BankPlus. Second, State Bank & Trust helped BankPlus fill out our service footprint throughout Mississippi and into Louisiana and Alabama.  
"Finally, BankPlus was able to provide State Bank & Trust customers with new technologies and products as well as in-house mortgage and wealth management services."  
He says culture is something the company studies, applies and openly communicates. "It's also a philosophy we define with our core purpose and our vision. It's all about empowering employees to make decisions they feel are in the best interest of our customers and our company. 
"You can't build a culture during a pandemic. It has to be in place before that and BankPlus has been working for years to create a workplace where employees enjoy coming to work and feel they are making a difference."
BankPlus has been recognized by American Banker magazine as one of the best banks to work for in America for eight years. This survey is open to all banks and relies on employee feedback from all levels of the organization to determine which banks are selected and recognized. "When that sort of culture is in place, it makes providing superior customer service second nature, and it makes recruiting top talent much easier," Ray said.
In 2017, BankPlus launched The Source, a network for professional women at any given age or stage, regardless of their industry. "Despite incredible growth of female-owned businesses throughout Mississippi and our nation, women continue to face challenges attaining access to capital and utilizing business networks," Ray said. "The program's unique mission is to connect, educate, and empower the female workforce, at no fee or cost to members. While the pandemic has changed how we gather and network, our members have embraced our on-demand content like our blog, social media, event videos, and monthly podcast."
BankPlus has a core purpose of community involvement. "We are specifically known in the areas we serve for giving time, resources and money to the causes and charities that matter most in the lives of our community members," Ray said. "We feel this philosophy helps strengthen our communities at their roots, and it establishes the BankPlus brand as being a true community partner."
Ray says the pandemic has caused unique challenges as well as opportunities for BankPlus customers. "We have been a full participant in the relief and special assistance programs created by the federal government. For example, we made more than 4,200 Paycheck Protection Program (PPP) loans for approximately $300 million to small businesses through the very last day of the program."
He acknowledges that there is still an economic downturn today, but banks have to take a long-term view and try to predict how this will affect customers, certain business segments and local economies in the future.  "BankPlus is preparing for near-term and long-term effects of the pandemic while maintaining superior customer service and communication. We will weather this together with our customers and with our communities," he said.