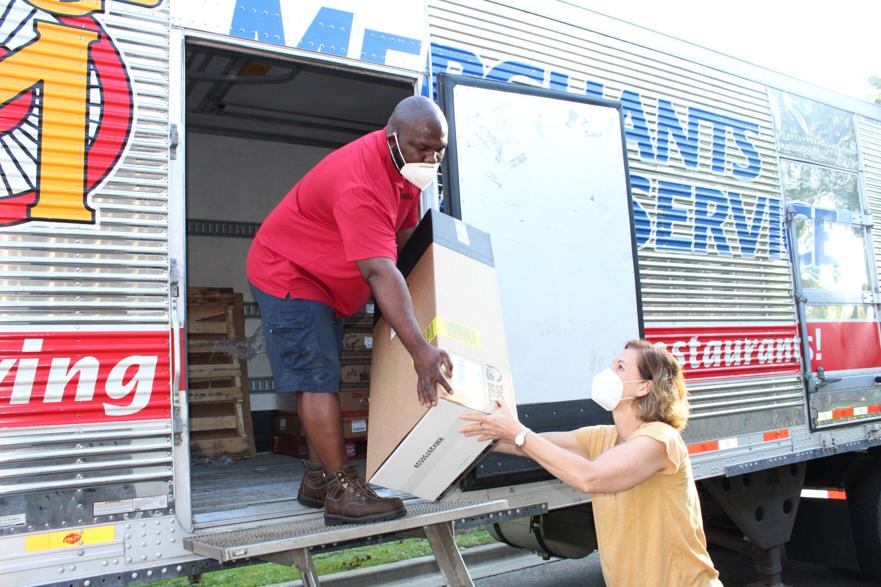 Merchants Foodservice, in business since 1904, has faced down a string of challenging historical events - world wars, the Spanish Flu, the Great Depression and countless natural disasters. But Andy Mercier, president and CEO of the Hattiesburg-based distributor, said the Covid-19 pandemic stands out for its abrupt impact. 
"There has been nothing that has so quickly affected our business as dramatically as this pandemic," he wrote in a letter to customers. "In one week over 50 percent of our customers closed due to government mandates. In 2 weeks' time another
10 percent closed. Meanwhile our inventory ballooned from the pre pandemic purchasing we were doing based on the business we had." More than a third of its workers and cut back hours for those remaining.
The size of the Merchants operation compounds the challenges. It is the 12th-largest foodservice distributor in the United States with operations in 12 states and 800 employees serving more than 6,000 customers. They include all the military bases in Mississippi and Louisiana and the state's public schools.
When the schools and restaurants shut down, the company was suddenly overstocked with $10 million worth of food bought weeks in advance. "We would normally sell that in a couple of weeks but nobody was buying it," Mercier said. "There were massive problems."
The challenge then was finding a place to store the perishable food products or sell them to retail outlets. Some was donated to non profits. It took nearly two months to stabilize the inventory. 
On the supply chain side, Mercier said, Merchants had to do another balancing act in getting all the supplies to school cafeterias, restaurants and other customers who needed gloves, take-out containers, bleach and utensils. Those supplies were cut off immediately, just when there was a great demand, he said.
Meanwhile, meat packers and poultry plants were closing down because of Covid outbreaks among workers at the same time grocery retailers were seeing surging demand. Compounding things further were the mandated closings and then reopenings. "It was chaotic," he said.
Still, Mercier said, Merchants remained focused on serving its nursing homes, assisted living facilities and hospitals, child nutrition feeding centers and military customers.
Mercier said he has never experienced anything like the pandemic. He told the Wall Street Journal that "Hurricane Katrina was really bad but the storm hit and we knew what we need to do to survive and move on. There's so much uncertainty and unpredictability." He compared the experience to riding a roller coaster but in the dark. "Everybody is making decisions affecting business but we have no control over it."
Now, seven months into the pandemic, two things keep Mercier worried: packaging and trucks. 
He said homebound consumers are shopping more online and all those orders "are sucking up cardboard supplies to nothing. Our manufacturers and suppliers can't get enough packaging material to box up food for delivery. Packaging and plastics are pushed to the limit and they have Covid issues too."
Mercier said there aren't enough truck drivers to deliver all the goods ordered online and the shortage has created a crisis last seen in 2008. Back then, he said, one driver would deliver a load and there would be six loads that needed to be hauled back. "Today there are 10 loads to every truck. It's just all kind of spiraling." 
Before the pandemic, Mercier said Merchants would get 95 to 99 percent of their orders from their suppliers filled. Now it's 85 percent. "We sell to 120 nursing homes, to almost every school in the state and to restaurants that can't be out of food. People are relying on us, so we buy more than we need to carry over a week or two."
Mercier said he doesn't expect the supply chain to settle down until next summer, aided by a new vaccine. For now, he said, "Every day is a new day."
What keeps him up at night besides the uncertainty is the safety of his employees. "I can't say enough about our drivers who are putting their lives at risk just providing nutrition to Mississippians."
He added, "We have a mission to serve, to provide nutrition and we can't back off on that."