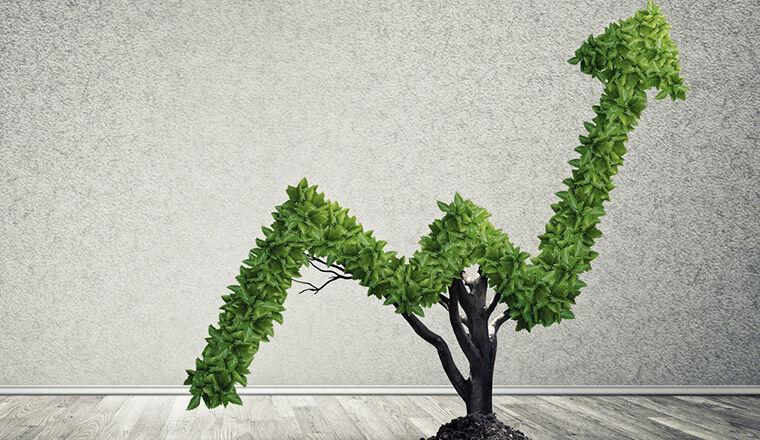 Mississippi's top ten private companies continued to grow in 2019 including a nearly $500 million increase in annual revenues and the addition of 700 employees for the state's largest private company, Ergon, Inc. 
Ergon refines and markets specialty naphthenic and paraffinic products for niche markets and fuel products that are sold around the world. The company has a number of Ergon subsidiaries which specialize in crude oil gathering and stabilization, truck, rail and barge transportation and storage terminals. Ergon Refining Inc. (ERI) operates a refinery in Vicksburg with the production capacity of up to 26,500 barrels per day of severely hydrotreated naphthenic specialty products.
Ergon also owns about 500 wells, mostly located in Louisiana and in East Texas.
Ergon's listing for 2020 indicates it has 3,000 employees with annual revenues of $3.5 billion. That compares to the 2019 listing of 2,300 employees and sales of $3 billion. The company based in Jackson was founded in 1953.
Second on the list is the construction services powerhouse The Yates Companies Inc. based in Philadelphia. The Yates Companies are the second largest private company in the state with 2019 revenue listed at $2,758,200,000 compared to $2,254,200,000 in the previous year, a gain of about $500 million. The Yates Companies founded in 1963 have grown to be one of the largest construction and engineering services firms in the country.
"We are financially sound with a significant bonding capacity, as well as vast personnel and equipment resources," states a spokesperson for Yates. "Our portfolio includes projects from various sectors including arts and culture, civil, commercial, education, entertainment and gaming, federal, healthcare, hospitality, manufacturing, municipal, retail, and technology. We work hard to understand our client's business needs and continually look for opportunities to provide additional value to our clients and their projects."
Southern Tire Mart (STM) based in Columbia also continues to be one of the top private companies in the state with annual revenues of $1.6 billion and employment 3,500 employees the 2020 list compared to $1.5 billion in annual revenues and employment of 3,500 in the previous year. STM has gone up from fifth largest private company in 2019 to third in the 2020. 
Jim and Thomas Duff say when they bought STM in 2003, their goal was to be THE solutions provider to the transportation industry.
"Whether we were providing tire products and services to commercial fleets across the nation or passenger and light truck vehicles at one of over 140 locations in 15 states, we knew we could deliver more service and value than anyone else," Thomas Duff said. "We have always felt strongly about understanding our customers' definition of service, while recognizing our customers' wants and needs. We have built our business ethos on always catering our services to meet our customers' needs."
The Duffs said they could have located their corporate headquarters for STM anywhere in the U.S., but chose to build in their hometown of Columbia. Several of their other business are also located in the small town  including TLWallace Construction, DeepWell Energy Services, Southern Insurance Group, Magnolia Grille and Magnolia Inn and Suites.
Jim Duff sums up the mission of STM saying, "We simply take care of customers better than anyone else."
Two Southern Farm Bureau insurance companies rank as the fourth and fifth largest private companies in the state. In the rankings for 2020, Southern Farm Bureau Casualty Insurance Co. founded in 1947 based in Ridgeland reports annual revenues of $1.58 billion. That compares to about $1.5 billion in the 2019 listings. Employment has remained steady at has 1,610 employees. 
Southern Farm Bureau Life Insurance Co. based in Jackson has seen employment remain steady at 650. Revenues have grown from $1.46 billion in the 2019 listings to $1.5 billion in 2020. Both Southern Farm Bureau companies benefit from the long association with members of the Southern Farm Bureau. 
Hood Companies based in Hattiesburg comes in sixth in the top ten largest private companies' listings. Employment has remained stable at about 1,350 people while revenues have grown to $1.4 billion from $1.1 billion in the previous year. Hood Companies moved up in the rankings two places from the previous year. 
Hood Industries started out by merging plywood manufacturing plants in Beaumont and Wiggins in 1986, and grew with acquisitions of lumber manufacturing plants in Waynesboro and Silver Creek, Bogalusa, La., and Metcalfe, Ga. The companies said these plants have allowed Hood Industries to enjoy phenomenal growth.  
Hood also operates 14 specialty wood product distribution operations located in thirteen states. The demand for wood products has increased during the pandemic, resulting in premium prices that should be a bonus for Hood.
Irby, a lighting company based in Jackson, is another constructed-related company that is one of the top private companies in Mississippi. It comes in seventh on the list with revenues of $1.27 billion compared to compared to $1.15 billion a year previously. 
 Irby Utilities President Joe LeNoir said they are one of the ten largest electrical distribution companies in the U.S. providing material and fulfillment solutions in the utility, contractor and industrial markets. 
"We employ more than 900 employees operate across more than 60 branches in 26 states," LeNoir said. "Irby has experienced incredible growth over the past five years, collectively evolving into one of the leading distributors throughout the U.S, offering our customers corporate strength combined with solid regional/local management and execution."
Staplcotn, a cotton marketing and warehousing business located in Greenwood, is the eighth largest private company in the state with annual revenues of $1.26 billion. That was an increase from the previous year's total of about $1.08 billion. Employment has remained steady at 170.
Staplcotn has been successful because it has a loyal membership, said President & CEO Hank Reichle. 
"We have always strived to retain the trust and confidence of both our grower-owners as well as our textile customers," Reichle said. "We are committed to servicing and enhancing the supply chain through working smartly and honestly with unsurpassed dedication toward a focused mission of marketing and warehousing cotton on behalf of our farmers."
Reichle said their more than 7,000 growers located throughout the Mid-south and Southeast are the owners of this company. They deliver between 2–3 million bales to us annually to market globally on their behalf. 
"Staplcotn has been blessed with a strong working board, a loyal membership, a talented and committed staff, and are well respected in the industry, Reichle said. "This has been the formula for our success for nearly 100 years now."   
Tech giant C Spire in Ridgeland and Vertex Aerospace in Madison tie for ninth on the list with annual revenues estimated at $1 billion. C Spire has about 1,700 employees and operates largest privately-held wireless communications company. It is the 6th largest in the U.S. wireless industry.
C Spire President and CEO Hu Meena said they are laser-focused on being and becoming known as the best wireless provider, internet service provider and business services provider in these industries.  
"That's how we've remained competitive, successful and continue to grow and expand our telecommunications and technology products and services," Meena said. "We refuse to lose." 
Vertex Aerospace in Madison also had $1 billion in sales for the 2019 and 2020 lists. The company employs 3,500 worldwide. 
» CLICK HERE — See the complete Top 100 ...
https://www.djournal.com/mbj/lists/?djoPage=bridge&djoPid=34639