Expectations for hotel bookings and other tourism indicators were modest for this year, as a slow but steady rebound was predicted due to the pandemic. But tourism leaders around the state are optimistic about what's ahead for their various markets for the rest of the year and beyond.
"Everyone was right, 2021 was tough," said Milton Segarra, CEO of Coastal Mississippi, the destination marketing organization for Mississippi's three coastal counties.
But, less than halfway through the year, Coastal Mississippi officials said there was some surprisingly good news to report: The region was seeing a "major rise in visitation and a vast increase in 2021 tourism numbers."
From January through May, room revenue, average daily rate and hotel occupancy were higher or beginning to top the previous four years, Coastal Mississippi reported. Segarra touted the uptick in tourism numbers as a sign of progress for the Coast's recovery as a visitor destination.
"As travel trends continue to demonstrate increased interest and willingness to take leisure trips in the upcoming months, Coastal Mississippi is looking at a very prosperous summer season as a whole, and with plans and strategic partnerships in place to maximize visitation to this region, Coastal Mississippi expects to see continued tourism successes well into the fall and beyond," Segarra said in a statement announcing the findings.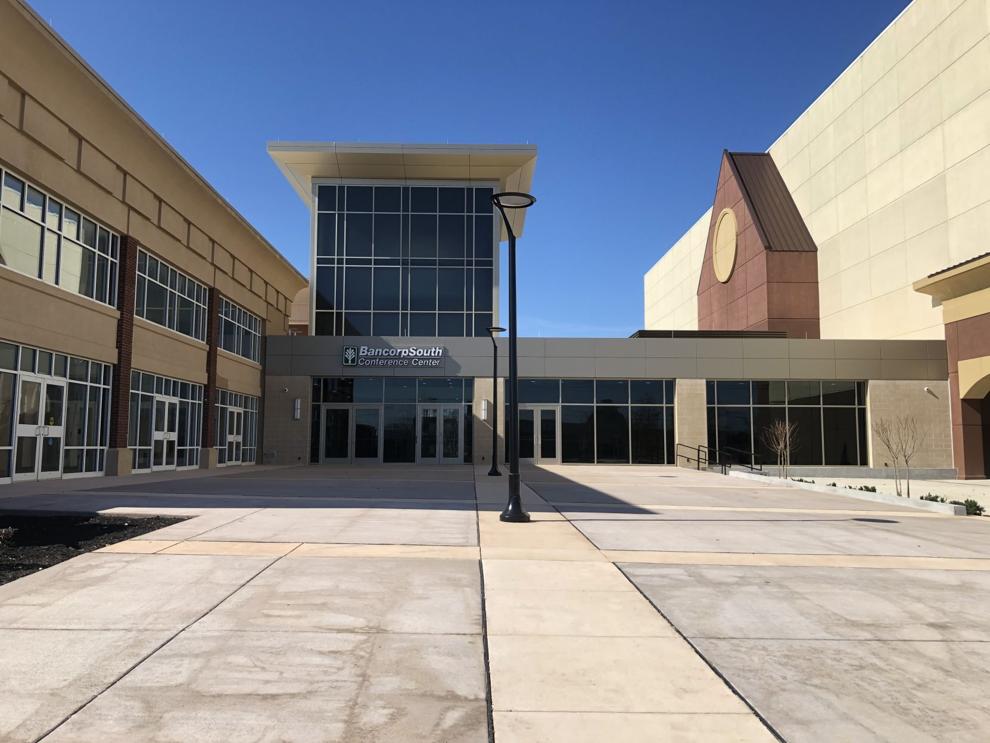 Room revenue year-to-date as of May rose to $138 million, up from $119 million in 2018 and $124 million in 2019. Occupancy for the first five months of 2021 was nearly 69 percent, a welcome sign of recovery from the pandemic shutdown. "So far the numbers are very good," he said.
Sporting events such as soccer tournaments and cheerleading competitions will be an even bigger player in filling hotel rooms, restaurants and attractions on the Coast, Segarra said. With health safeguards in place to protect teams and fans, he said, "We're seeing more sports events taking place." Regional tournaments, beach volleyball and boxing events have helped draw thousands to the Coast's sports complexes and other venues.
He called the competitions "one of the most important opportunities in event growth," and said Coastal Mississippi "is taking very seriously the growth of the sports markets for us."
Even with stiff competition for sports events from nearby states, he said, "We believe we will be able to increase our market share."
Segarra said he expects more good news for tourism in the future. "Nationally in 2022 and 2023 we are going to see more robust activity," he said, and that will include the gradual return of associations and corporations, which pulled back on in-person gatherings because of COVID. "Slowly but surely they will come back really strong," he said. In the meantime, Segarra said, leisure travelers will help bolster the industry.
Around the state, other tourism officials also are seeing encouraging signs in leisure travel in their markets.
"Our leisure travel market was the first to rebound in Hattiesburg, and we have seen significant sales growth with youth sports tournaments and other outdoor events this spring," said Marlo Dorsey, executive director and CEO of VisitHATTIESBURG. "In fact, our April and May leisure sales were our strongest months in recent history."
Dorsey said since March of this year, Hattiesburg's meetings and conventions market has steadily increased with inquiries, bids and numerous site visits for fall bookings. "We believe that's the result of a slowly rebounding meetings market, but it is also a result of our focus for Hattiesburg as a safely open meetings destination."
She said during the past year, VisitHATTIESBURG has been diligent in working closely with event venue partners to create meeting floor plans that follow social distancing guidelines as well as best practices in cleanliness.
"With this in mind, we created an 'Expertly Open For You' campaign for our meetings and conventions market," Dorsey said. "We reached out to meeting planners through direct sales efforts and launched this campaign in our top drive markets in late 2020. With national economic forecasts stating the meetings industry will not fully recover until 2024, we knew we needed to adapt now to strengthen our commitment to excellent and safe gathering experiences for our corporate clients."
In Tupelo, Neal McCoy, executive director of the Convention and Visitors Bureau, said, "We are currently booking and hosting meetings and events at the newly expanded and renovated BancorpSouth Arena and Conference Center. We have hosted numerous site visits with meeting planners looking at the new space and they are thrilled to see amenities in place to offer meetings with socially distanced practices if they choose to do so. We feel that by the summer of 2022 business will be back to a new normal following the COVID-19 pandemic, barring any setbacks with any variants this winter."
In Tunica, the meeting and convention interest has continued to pick up since the beginning of 2021, according to Mary Catherine Webb, sales manager of the Convention & Visitors Bureau.
"The majority of our meeting space is located at our casino resort properties who have guidelines in place to ensure the safety of meeting attendees as well as their patrons overall.
As far as when she expects business to get back to pre-pandemic normal, Webb said, "I am not sure what our 'normal' as a whole is moving forward, but I do feel that there is definitely a way to meet safely in Tunica and all of Mississippi."
Among the uncertainty, Webb said there are signs the Tunica market is on the move.
"Looking forward, we do have business on the books for the remainder of 2021 as well as into 2022 and beyond; specifically, our partners have reported seeing a noticeable pickup beginning with September of this year," she said.
The CVB continues to see interest and RFPs increase month over month as well as a pickup in the number of site visits, Webb said, "but we are still not to pre-pandemic levels. I am hopeful as we continue to move away from 2020 and build on what we have learned as an industry about gathering safely, the meeting and convention numbers will continue to grow."