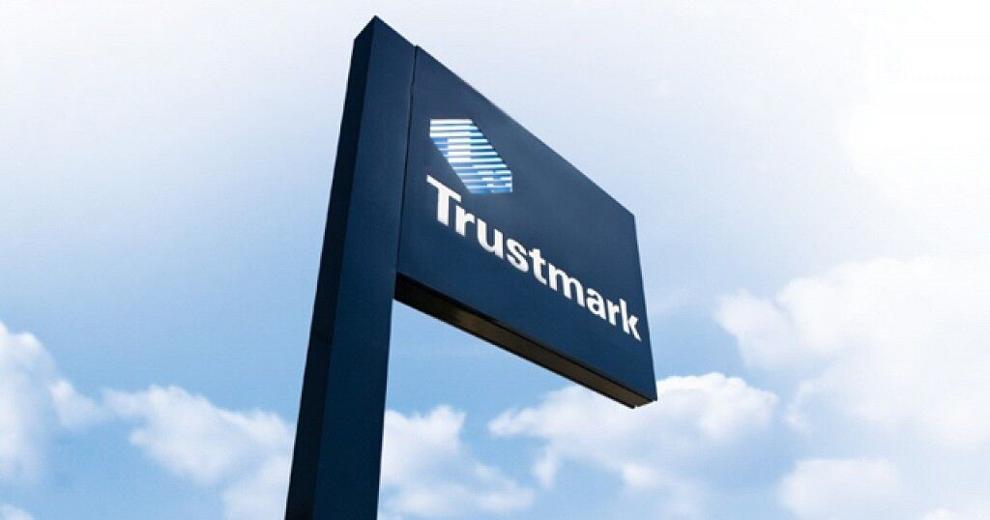 On September 1, Trustmark opened a Financial Center of Resources and Education (CORE) in Jackson, located at 3635 Highway 80 West. The Financial CORE location supports a partnership with Operation HOPE and the city of Jackson. This is the second partnership between Trustmark and Operation HOPE, with the goal of helping empower the surrounding community with financial literacy tools. Operation HOPE is also located inside Trustmark's Poplar Plaza location in Memphis, Tennessee, and Trustmark formed a new partnership in Montgomery, Alabama in late November.
On the day of the grand opening, Duane Dewey, Trustmark, CEO, said, "Trustmark is thrilled to see the highly anticipated Financial CORE concept come to fruition here in Jackson. Financial CORE will help Trustmark cultivate and strengthen relationships in the Jackson Metro by offering resources and financial education for community members for many years to come."
This location is not a typical operating bank branch. It focuses on financial education, and the new Financial CORE location at Metro Center includes an Operation HOPE Wellbeing Coach, who will work with clients to create customized financial plans and small business development. Operation HOPE is one of the nation's largest non-profit organizations serving low to moderate income citizens, with the goal of improving financial literacy.
Tiffany Hall, Financial CORE Manager, says the new location at Metro Center is open mainly by appointment. The Financial CORE will open its doors to host educational events with organizations throughout the metro area. "We've had around 10 events in the two months that we've been open. We have also hosted a community 'Shred-it day', and we held a CyberSpace lunch and learn here at the CORE."
Hall says the Financial CORE staff will also participate in events outside the Metro Center location. "We hosted an event at a local mental health counseling center and we also went to the Jackson Convention Complex to participate in a larger event they were holding. Recently we've also partnered with Operation Shoestring. The Financial CORE plans to work with as many organizations as we can to help people start on their financial education path and to build meaningful relationships with customers."
At these events, the CORE staff introduces a number of financial fundamentals, including the basics of credit, banking, and home ownership. "It starts with the relationship. Then if they [attendees] want, they can come to our CORE branch to continue going through classes, or they can be referred to the Operation HOPE counselor to continue financial education counseling or mortgage counseling. I'm here to help answer their questions and get them on the path they want to pursue," said Hall.
Bernard Bridges, Hinds County Market President, agreed. "CORE is really about trying to figure out ways for people to build capital and increase credit scores. Having a good credit score is key to being able to apply for a mortgage or start a small business. From our research with Operation HOPE, we followed the census track, and we understand that crime and unemployment relate directly to the same tracks that poor credit scores do. If we can help people get their credit scores up, then we could help them improve their individual situations and help the community at the same time. This is our home, and we're trying to do our part to build the community, too."
The goal of Operation HOPE is to have customers leave the program with a 720-credit score so they can qualify for loans. A professional coach helps create a plan whether it's related to budgeting, managing credit, or it is mortgage or business related.
"We appreciate the partnership with city of Jackson, and the community is really embracing the CORE so far. We're hoping we can continue to work with nonprofits to reach more people. There is no charge for the service, and no requirement to become a Trustmark customer. We will make appointments for later hours and Saturday appointments to accommodate work schedules, too," said Bridges.
Hall said the response so far has been good and that event attendance has been strong, and that she has really enjoyed the community building and education aspects.
"This is a big investment for Trustmark and there may be no financial return, but it will hopefully bring Jackson and its people a return on investment," said Bridges.
On the day of grand opening, Operation HOPE Founder and CEO John Hope Bryant joined the festivities. He, too, is hopeful that the partnership between Trustmark, the city of Jackson and his foundation will bring positive results for the surrounding community. "I believe we are in a moment in history, where the public and private sector can join together to help every American reach their potential and fully participate in the greatest economy on earth," said Bryant, Founder and CEO of Operation HOPE. "I began Operation HOPE nearly 30 years ago with a vision that financial literacy can change the fortunes of those who are less fortunate. I am excited to launch this initiative and build on that vision with this new partnership located in Jackson, Mississippi."