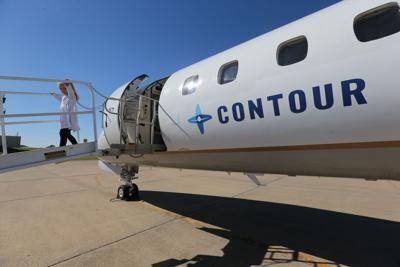 Passenger boardings topped more than 1,000 for the fourth month in a row in June, as airlines continue to open more routes and fill more planes.
In June, enplanements at Tupelo Regional totaled 1,161, a slight decline form May's total of 1,197. But that follows a pattern seen in four of the past five years, when June numbers were lower than the previous month.
For the year, passenger totals at Tupelo Regional come to 5,781, a 36% increase over the first six months of last year, which was affected by the rise of the coronavirus pandemic. From January to June of 2020, Tupelo had 4,266 enplanements, which was a 42% decline from the same time in 2019.
The increase in passenger traffic again was reflected in rental car revenue tracked by the airport. Gross revenue reported by Budget, Hertz, Enterprise and the Tupelo Aviation Unlimited totaled more than $101,000, compared to less than half of that – $47,000 – a year earlier. Through the first six months of the year, car rental gross revenue topped $432,000, a 42% improvement from the same period in 2020.
In terms of airline performance, Contour Airlines, which provides roundtrip flights between Tupelo and Nashville, all 59 scheduled departures for June took place with no cancellations. There were five departure delays of over 15 minutes and only one arrival delay of over 15 minutes.
A milling and overly project for the runway scheduled for 2023 as part of capital improvement program is awaiting additional funding as cost estimates for the project have soared. What had been projected to be a $1.9 million project has increased to between $6 million and $7 million. However, Congress' recent budget approval provided additional funding to the Federal Aviation Administration that can provide some discretionary funding the airport can pursue.