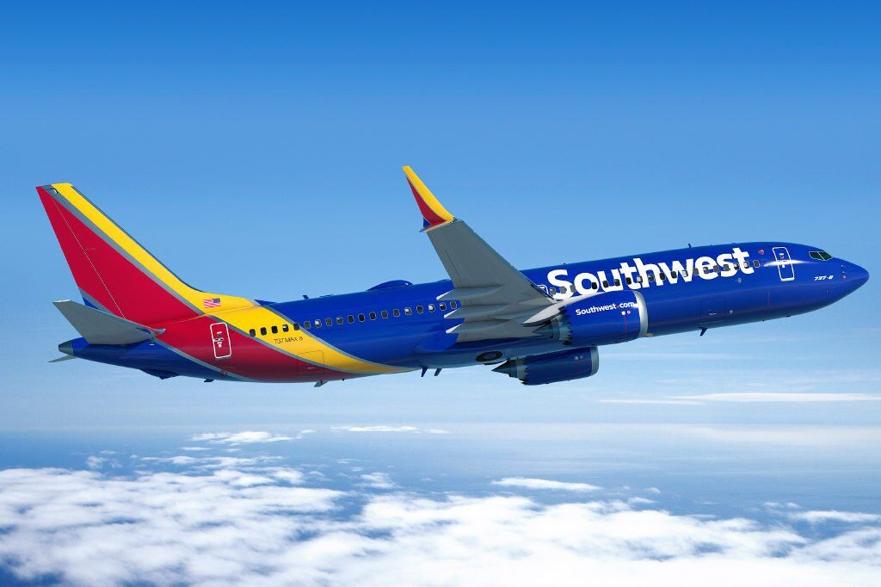 Southwest Airlines left Jackson in June 2014 over frustration with unsold seats but suggested it would return someday.
That "someday" will arrive in the first part of 2021, the low-cost carrier announced Thursday.
"We are anticipating to begin service in the first half of 2021," said Ro Hawthorne, spokesperson for the airline that gave up its gate at Jackson Medgar-Wiley Evers International Airport after 17 years serving the market.
Hawthorne said the Dallas-based airline has the extra aircraft it will need for Jackson as well as a host of other new small-to-medium size airports such as Colorado Springs Municipal Airport, Savanah-Hilton Head International and new large markets such as Chicago's O'Hare International, Houston's George Bush Intercontinental and Miami International. 
Southwest has had service at Houston's Hobby and Chicago's Midway. It says doubling up on service to and from these big market destinations will boost business and create convenience for customers.
A variety of factors went into the decision to come back to Jackson, "including having additional aircraft and other resources ready that have not been previously available," Hawthorne said.
The return comes after Southwest showed a third-quarter loss of $1.2 billion and a drop in revenue of 68.2 percent year-over year. Industrywide, North American traffic was down in the range of 65 percent to 70 percent on average in the last quarter from the same period before the pandemic, Fitch Ratings Service said in a recent industry assessment.
The Jackson airport's governing entity, the Jackson Municipal Airport Authority, declined Thursday to provide details of its operating arrangement with Southwest Airlines, including what – if any – incentives on gate and landing fees are part of the arrangement. A spokeswoman for the airport said CEO Paul Brown would not be available for an interview, at least for the time being.
The airline's departure in mid-2014 cut a hole of about $800,000 in annual revenues, forcing the Airport Authority to hike landing fees to remaining carriers first by 18 percent and next by 15 percent. Parking fees also went up by 8 percent.
While the coronavirus pandemic has cut deeply into passenger traffic across the airline industry, it has opened new markets for Southwest and reopened previous ones such as Jackson, according to Hawthorne. "The pandemic has created new opportunity for Southwest to reach new and returning customers," the spokesperson said in an email.
Hawthorne declined to say whether the revival of service at Jackson Medgar-Wiley Evers will include non-stop flights to Orlando, formerly one of the carrier's most popular routes from Jackson. 
Fitch Ratings Service, which no longer rates bonds issued by the Municipal Airport Authority, said in its industry-wide assessment that the pandemic has created openings for gates at established, major market hubs that were difficult for low-cost carriers such as Southwest to break into in the past. 
As tenant airlines have scaled back and reduced flights, new carriers have stepped in, taking advantage of access to vacant or underutilized gates, Fitch Ratings said.
A further lure is a likelihood that domestic and leisure air travel will rebound more rapidly than international and busines air travel as the pandemic subsides, according to Fitch.
"Low-cost domestic and leisure travel are expected to recover earlier than international and business travel," Fitch noted. "Low cost, domestic airlines are better positioned to compete for leisure travel, and their move into fortress hubs increases domestic origination/destination and leisure traffic at these airports, helping mitigate the loss of business and international travelers."
Jackson and other additional service points on the Southwest Airlines' map represent "low-risk opportunities we can provide customers now, all the while better positioning Southwest as travel demand rebounds," the carrier said in its third quarter earnings press release.