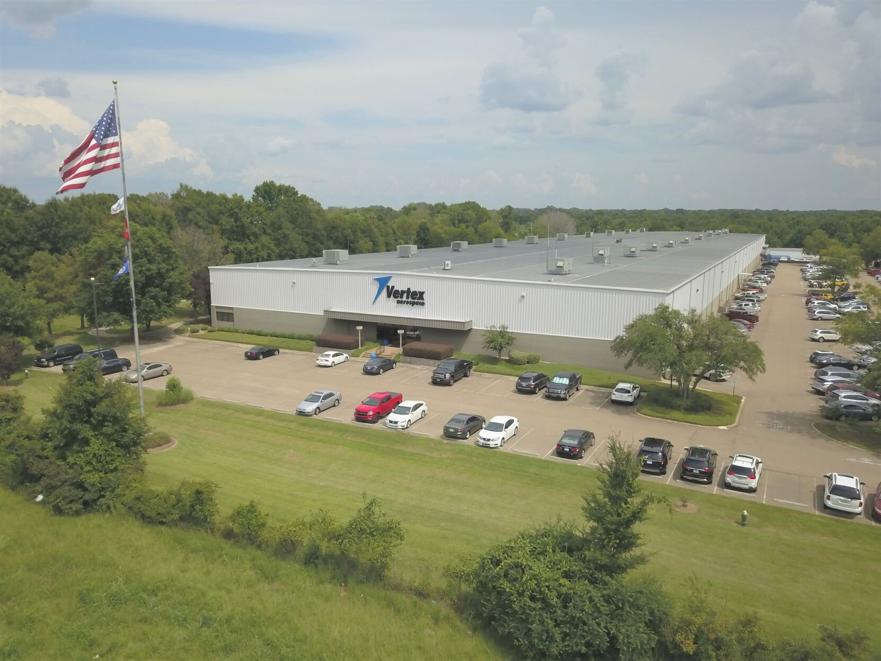 Vertex Aerospace based in Madison is entering only its second year as a stand-alone company, and yet is now one of the top ten largest private companies in Mississippi. In the rankings compiled by the Mississippi Business Journal, Vertex Aerospace ties as being the ninth largest private company in Mississippi with annual revenues of $1 billion.
"Since becoming a stand-alone company, we have greatly improved and automated many of our processes to provide uninterrupted services at an expedited rate, maintaining or improving our customers' readiness levels," said Vertex Aerospace President & CEO John "Ed" Boyington. "Having the in-house competencies of depot-level reach back, systems engineering, full supply chain support, and manufacturing capabilities now makes Vertex a one-stop-shop for all aftermarket aerospace services."
Vertex has operations around the world providing aftermarket aerospace services including support, repair, and maintenance of aircraft and aircraft components to Federal Aviation Administration (FAA) and military standards. The company has about 3,500 employees worldwide, including 1a 50 percent veterans' population, and has operations in 65 U.S. and 35 international locations. It has 700 employees in Mississippi.
Boyington said their company considers the work they do as a defense contractor not just a job, but a noble cause supporting our military members in the defense of our nation. For the defense sector, the main challenge they have seen across the board is maintaining the military's readiness levels.
Vertex has also grown its credit ratings. In May, S&P Global Inc. upgraded the company's credit rating to B+ with a stable outlook. "They cited our improved profitability since a year earlier, which they attributed to our strong liquidity position, growing profitability, and continuous credit improvement," Boyington said. "We're honored to have such a reputable external source, such as S&P, note our strong performance with the expectation it will continue. Receiving this credit rating upgrade after becoming a stand-alone company reflects the success of our integrated business strategy and gives the collective Vertex team a great sense of accomplishment."
The credit-rating firm Moody's Investors Service also recently examined Vertex and predicted the company will generate about $30 million in free cash flow this year. Boyington said this is a reasonable forecast as their earnings before interest, taxes, depreciation, and amortization (EBITDA) growth as a percentage of sales has increased by more than 60 percent since they were purchased by American Industrial Partners.
Another significant achievement for Vertex in 2019 was being selected out of 13,000 companies as the 2019 recipient of the James S. Cogswell Outstanding Industrial Security Achievement Award. Boyington said less than 1 percent of defense contractors to receive the honor. 
"Our in-depth counter-intelligence program allows us to directly interface with government partners, setting us apart from our competitors," Boyington said. "The safety of our customers and employees and the integrity of their data remains our top priority."
Boyington said a big advantage of being a stand-alone company is agility. Private equity firm AIP purchased Vertex as a stand-alone company for $540 million in June 2018.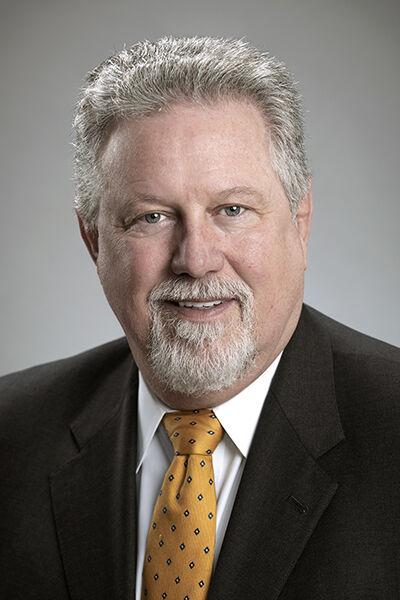 "That makes us small enough to be agile, but large enough to be global," Boyington said. "We have the ability to make quick decisions. We can interact directly with the customer providing quick responses to ensure accelerated readiness. 
"We saw this as an opportunity to reposition ourself as a leader in the mid-level aerospace market. With AIP's support, we integrated two businesses into our company as part of the deal - Crestview Aerospace in Crestview, Fl., and TCS Aerospace in Warner Robins, Ga. These companies equipped us to provide the additional services and products of engineering, manufacturing, and systems integration, allowing Vertex to offer customers a complete one-stop-shop solution for aftermarket aerospace services." 
Vertex initially started in Jackson in the 70's as a production support division of the Beechcraft Company focused on the King Air twin-turboprop aircraft. The company then shifted to a subsidiary of Beech Aircraft Corporation, which was purchased by Raytheon in 1980. In 1988, they moved into their current Madison headquarters. In 1995, the company was renamed as Raytheon Aerospace. The company was ramed Vertex Aerospace and purchased by L3 in 2003. L3 sold Vertex, along with its subsidiaries, to AIP in 2018 and now operates as a stand-alone company. 
Boyington said they made Madison their headquarters because there's such great talent and a strong work ethic there. 
"It's also a good transportation hub with our proximity to the Coast, Interstate 20, and an international airport," he said. "Mississippi also has ready access to excellent educational institutions and such a good quality of life, which is important for a good work-life balance."
Vertex Aerospace Senior Vice President of Aerospace Logistics Tom "Kelly" Miller said as a mid-level aftermarket aerospace defense contractor, it is sometimes surprising to people to learn the company has operational sites around the world. 
"We're able to maintain those operations and provide logistic services at the same expedited rate at all Vertex locations due to our long-term relationships with global suppliers," Miller said. "We are strong supporters of small, minority, and veteran businesses, and spend approximately $130 million annually with those business types to support our various programs. These partnerships have enabled us to successfully complete more than 88,000 domestic and 6,500 international logistic shipments annually."
Miller said they are extremely proud of Vertex's mission serving the nation's warfighters. 
"Our talent teams search the world over to find the right skillsets needed to support our complex Department of Defense programs," Miller said. "We have found that diversity in experience and background increases innovation and helps with continuous improvement initiatives and cost effectiveness."
Miller said the jobs they have in Madison are mostly require specialized skills, such as aviation heavy maintenance activities, chemical processing, aircraft condition inspections, and aviation quality and control. 
"Our positions in the field where we support customers with on-site services are also specialized because the maintenance conducted is specific to a certain type of aircraft," Miller said. "Since we have so many specialized positions, our average company annual pay is about $72,000 and we're proud to maintain a 90 percent retention rate."
Due to growth from several recent contract awards, the company recently opened a new office at the Naval Air Station Pax River in Maryland. Vertex also recently welcomed Leon Bacon as the new vice president of Business Development for the company's U.S. Navy programs. 
"Regarded as an expert in the total cradle-to-grave lifecycle support of major aviation weapon systems, Leon will be a true asset for Vertex," Boyington said. "He is uniquely capable and strategically positioned to oversee Vertex's naval aviation portfolio and we look forward to the new business opportunities he'll manage from our Pax River site."
Miller said the people are what makes Vertex so successful.
"Our employees' professionalism and dedication to our customers and their commitment to our mission is beyond compare," Miller said. "This has been particularly evident in their outstanding response in maintaining continuity of support during the COVID-19 pandemic. It is an honor and privilege to have the opportunity to work with this great team, and I'm extremely proud of our many successes since becoming a stand-alone company."