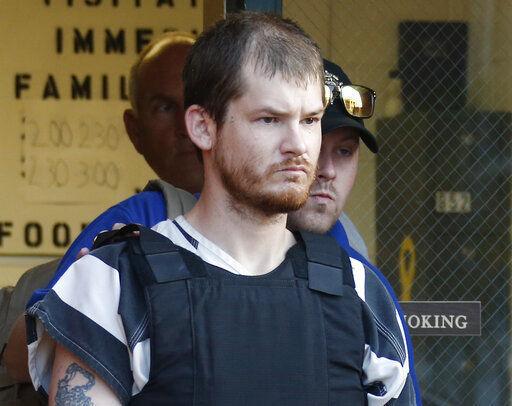 A trial began last week for Timothy Ray Jones, Jr., 37, a South Carolina man with Amory ties, who allegedly killed his five children in 2014 and is now facing a potential death penalty. One of his three defense attorneys argued he has schizophrenia and is insane at the trial's opening statements.
Jones was taken into custody in south Mississippi after being pulled over in September 2014 for suspicion of driving under the influence, and evidence connecting him to the children's deaths was found inside his Cadillac Escalade.
After authorities in Smith County ran his license plate, they were alerted Jones was wanted by law enforcement in South Carolina after missing person reports had been filed by his ex-wife and family in Amory, who were expecting him and the children for a visit.
After being interrogated by the Smith County Sheriff's Department and Mississippi Bureau of Investigation, Jones led authorities to the bodies off of a dirt road in Wilcox County, Alabama.
After being extradited back to South Carolina, Jones was charged with five counts of murder.
The prosecution in the trial, being held in Lexington County, South Carolina, said Jones killed his 6-year-old son, Nahtahn, after he broke an electric outlet in their home in late August 2014. Prosecutors continued to state he strangled his children, Mera, 8, and Elias, 7, with his hands and strangled Gabriel, 2, and Abigail, 1, with a belt.
In the trial's opening day, one of Jones' three attorneys, Rod Madsen, said his ex-wife had an affair with a neighbor while she was pregnant with their fifth child, and he won full custody of the children. Madsen said Jones medicated himself with drugs, which made his schizophrenia worse.
He said after the killings, Jones drove 700 miles through parts of Georgia, South Carolina, North Carolina and Alabama with the children's bodies in his vehicle listening to voices in his head.
He eventually buried the bodies on a hillside in Camden, Alabama, according to police reports.
The children stayed with their grandfather, Timothy Jones Sr., and his wife, Julie, in Amory during the summer of 2013 while the parents were going through their divorce.
Following the discovery of their bodies, a memorial service was held at Amory's Church of Christ, where they attended Vacation Bible School the previous summer.
Jones' trial could last into June. If he is found guilty of murder, the same jury will hear testimony to decide if he should receive life in prison or the death penalty. Jones' attorneys are seeking a verdict of not guilty by means of insanity.