Fireworks, southern charm highlighting Smithville, Aberdeen's long holiday weekend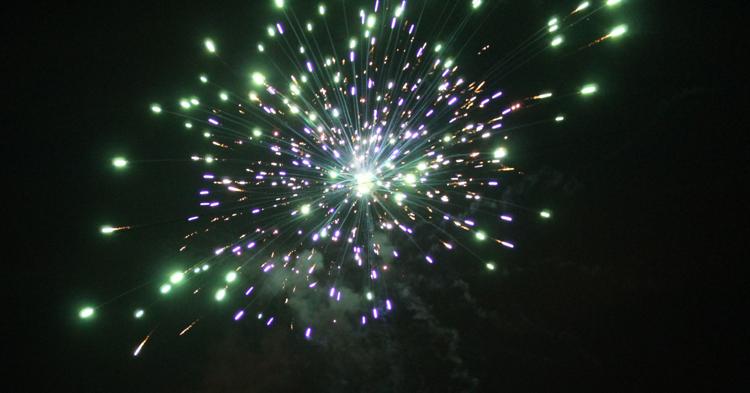 From fireworks to live music to children's activities, events this week in Smithville and Aberdeen will offer fun for the extended Fourth of July weekend.
Smithville will kick off its celebration at 10 a.m. July 4 at Memorial Park with Sparks in the Park, which is sponsored by the Smithville Event Committee and Masonic Lodge 548. It will begin with a reading of the Preamble to the United States Constitution by Mitchell Alred.
The American flag will be the center of attention during the first hour of ceremonies, beginning with the raising of the flag by the local Boy Scouts troop. Veterans from Smithville will be recognized and honored, and a retirement ceremony for flags that have flown over Smithville's streets will follow.
"Many people don't know the proper procedure to retire a flag," said Smithville Town Clerk Kim Johnson.
The Boy Scouts will preside, standing at attention while the flags are burned, and Karrigan Callihan will following by leading the singing of the National Anthem.
Musical acts scheduled for the day include Spiritual Harmony, Leah Rose and the Blue Light Travelers. Local comedy will add to the festivities with Brenda Collums doing her popular impersonation of Grand Ole Opry comedienne Minnie Pearl.
Food vendors will be on hand providing summer favorites for everyone's taste buds.
There will also be watermelon eating and seed spitting contests. The eating contest is scheduled for 3:30 p.m., and the seed spitting contest at 4 p.m. Entry fee for the watermelon contests is $5.
Since this year is a county election year, a number of political candidates are scheduled to speak from midday to 5 p.m.
The day will wind up with a fireworks show set to begin by 9 p.m.
The Taste of Aberdeen Family Reunion July 5 and 6 will keep the holiday going, beginning with a day's worth of live music at the municipal parking lot behind the Elkin Theatre alongside College Street.
Organizer Charles Scott decided to expand his family's annual reunion to a citywide celebration. He's an Aberdeen native now living in Kentucky.
"When I was thinking about the Taste of Aberdeen, I broke it down to food, hospitality and southern charm. When you speak to people and look them in the eyes, it has that level of hospitality to an outsider," he said.
Gospel music begins at 10 a.m., and R&B groups will perform beginning at 4 p.m. before it wraps up sometime close to 10 p.m. The concert is free to the public.
Live bands include RMG Band, The Crossroadband, LJ Echols & the Neckbone Band and others. Music will also be provided by DJ Love Bone, and there will also be a fashion show in between acts.
"The fashion show is going to highlight some of the outfits our local merchants sell. On Friday night, if you see something you like, you can buy it from the local merchants. We'll highlight them during announcements," Scott said.
With the concert, there will be six inflatables for children and food vendors. To inquire about being a vendor, call Heather Stewart Wall at 436-5295 to find out which specialties have been filled.
Additionally, there will be a spades tournament at 10 a.m. Friday at the Aberdeen Park and Recreation Department with a $25 entry fee.
"Every dollar is going back to youth sports through park and rec. and to the [Belle-Shivers Middle School] Junior Beta Club. The only thing coming out of the entry fee is for trophies and if we can get someone to donate them between now and then, that's one less expense," Scott said.
Additionally, there will be the Your Night-N-White Dance Saturday at 6 p.m. at Aberdeen High School. Attendees will wear all white, and admission is $10. Music will be provided by DJ Chill and hosted by Theresa Barr. Proceeds will again go back to the community and school.
Scott's goal is to bring new life to the Aberdeen Sportsplex near Morgan's Landing.
"By bringing Morgan's Landing back to an operating facility, it will give our youth program the opportunity to participate in weekly leagues and compete at a level where they don't have to leave town," he said. "I want to provide a venue in Aberdeen that won't just host events but give the community a chance to participate in recreational-type leagues.
"I've come back to work to try to present as many opportunities for our youth to participate in a highly competitive level. I know Morgan's Landing will be able to provide several events, and we're working directly with park and rec."