TUPELO – On a damp, dreary morning 25 years ago, a little girl went missing, beginning one of Tupelo's biggest mysteries.
Leigh Occhi had just turned 13 and was home alone when her mother, Vickie Felton, left for work just before 8 a.m. When Vickie called about an hour later and got no response, she drove back to the 105 Honey Locust Drive home. There was blood on the walls and floor but Leigh was not there.
A quarter-century later, people still want to know what happened to Leigh Occhi. Is she alive? Is she dead? Will anyone ever be charged? Since her body has ever been found, the case has always been considered a missing person, instead of a murder investigation.
"It is something that is deep in the lore of Tupelo at this point because it was such a gripping story when it happened," said Rick Hammond, the Daily Journal crime reporter in 1992 and now a corporate attorney.
"She was a smart, sweet little girl," said Donald Occhi, Leigh's father. "She was a daddy's kid like all little girls are. She liked to be hugged. She liked pizza. She liked dogs."
Donald believes his daughter was abducted and murdered, most likely the day she disappeared. He is not sure the mystery of her disappearance will ever be solved.
"I don't know if we'll ever find out (what happened)," he said.
Aug. 27, 1992
It was a stormy Thursday morning as the remnants of Hurricane Andrew made their way across Northeast Mississippi. The Tupelo Public School District fall semester had not started, so the recently turned teenager was spending the morning alone when her mother went to work.
According to Vickie, she and Leigh had gotten up together and had breakfast. The plans for that night included an open house at Leigh's school and dinner at Taco Bell.
But the storms had the mother worried, so she called home before 9 a.m. and got no reply. It took only minutes to cover the less than 1.5-mile drive from work at Leggett & Platt, a manufacturing company, back home.
Vickie said the garage door was up and the light still on when she arrived. She went inside, called her daughter's name and heard nothing. In the hallway she found splattered blood on the wall and a pool of blood on the floor.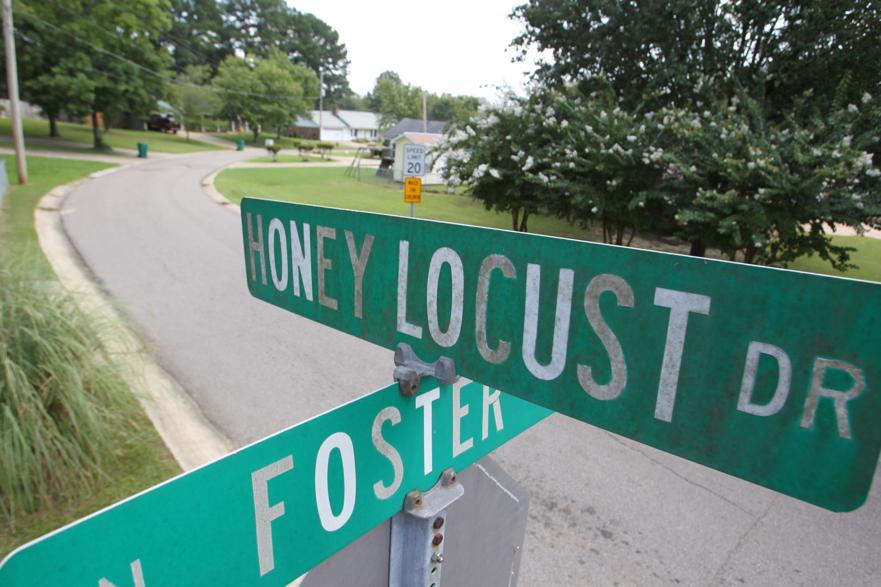 After checking the bedrooms, the backyard and a shed and not finding her daughter, Vickie called the police.
Tupelo Police Chief Bart Aguirre was a detective at the time and was called to handle the crime scene.
"There was some indication Leigh had sustained some kind of injury," Aguirre said. "You couldn't tell how bad the injury was. You couldn't tell where the injury was."
Police found a small pool of blood in the hall outside of Leigh's bedroom. The blood was still wet and there was also splatter on a door frame that was consistent with head trauma to someone about 5 feet tall. Leigh stood 4-feet-10-inches tall. There was also evidence that someone had tried to clean up blood in the bathroom.
Vickie told police certain clothing items were missing, and Aguirre said police found a bloody nightgown in the clothes basket in her room.
"Because it looked like the blood had dripped down onto her nightgown, you would think the injury had to be above the neck possibly," said Aguirre.
Police began canvassing the area, armed with a description of Leigh based on clothes Vickie said were missing. She was not found.
"Tupelo still would be considered a safe, small town, where people could have felt safe leaving doors unlocked," Hammond said. "This was really alarming and people wanted to know what had happened. I think people wanted some sort of reassurance that this wasn't a stranger who showed up at a house and abducted a girl. And no one really knew."
Jordan Morse, who was Leigh's middle school boyfriend, used to call her every afternoon. He attended a different school, which was already in session on Aug. 27, 1992.
"I rushed off the bus to call her like I always did to call her soon as I got home from school and her mom picked up the phone," Morse said. "I asked where Leigh was and (Vickie) said she was missing. I don't know what missing is. I'm 12 years old. What do you mean missing? She said, 'We don't know where she is. We can't find her.'"
In the weeks following the disappearance, several organized searches took place in fields and wooded areas around Tupelo.
"The first few days, it was very frenzied in terms of trying to find out if she might be alive somewhere and injured ... looking for places she might have been hidden, injured, lost," Hammond said. "Over the course of the first few weeks, that started to change into a concern they were looking for a body, not a live girl anymore."
Eight days after Leigh was reported missing, a Northeast Mississippi Community College student reported seeing a girl matching Leigh's description in a truck in the drive-through lane of the Booneville McDonald's. It turned out to be someone else, said former Tupelo Maj. Ronny Thomas, the original lead detective on the case.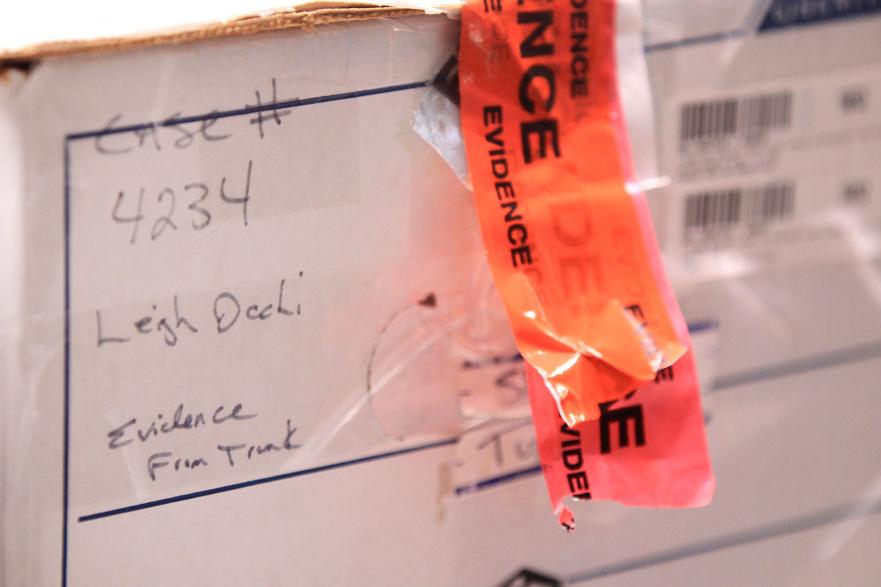 Less than a week after the false sighting, a package containing Leigh's glasses was mailed to the Honey Locust address from Booneville. The envelope was addressed to Leigh's stepfather, Barney Yarborough. Vickie and Yarborough had separated a few weeks before the disappearance. Police initially hoped the glasses would offer new evidence that led them to the girl or her abductor. That was not the case.
Thomas said the Federal Bureau of Investigation was brought in to help on the case, so the glasses and envelope were sent to the FBI crime lab.
"We didn't bother with the state crime lab," Thomas said. "I was hoping to get DNA off the back of the stamps. But the stamps were wet with water.
"The package had more than enough postage on it and was dropped in a mailbox in Booneville."
Aguirre said he felt the glasses were a distraction, something to throw police off the investigation.
"There was no ransom letter or anything like that that came with those glasses," Aguirre said. "It was just those glasses. You would think if it was an actual kidnapping, you would have expected a little more to come along with that."
That was the last real piece of evidence in the girl's disappearance.
Just over a year later, skeletal remains found south of Nettleton were initially positively identified as Leigh. The Medical Examiner's Office retracted the identification two days later. The remains actually belonged to 27-year-old Pollyanna Sue Keith, who had gone missing from Shannon in March 1993.
Little evidence
In 1992, DNA testing was still in its infancy. Police had to rely on blood typing. Investigators at the time were only able to determine that the blood was Type O. Interviews with friends, family, teachers and neighbors filled two large boxes but offered little in the way of leads or suspects.
"Well, blood evidence is basically all we had and was the majority of the case," Aguirre said. "In that bathroom, it was apparent to me there was a cleanup job that was done on the countertops. There appeared to me to be a very light pink haze on that countertop. It was like if there was blood there, somebody took a wet rag and tried to clean it up and it dried with that faint pink haze on it.
"There was no sign of forced entry into the house. There was the nightgown that she was last seen wearing that was left behind. So Leigh had to have been dressed or in something else."
Since Leigh had just had a birthday, Vickie noticed some of the new clothing was missing and told police that is what she must be wearing.
Investigators are taught to start with people close to the victim and work out. Leigh's mother, father and stepfather were the first to be considered.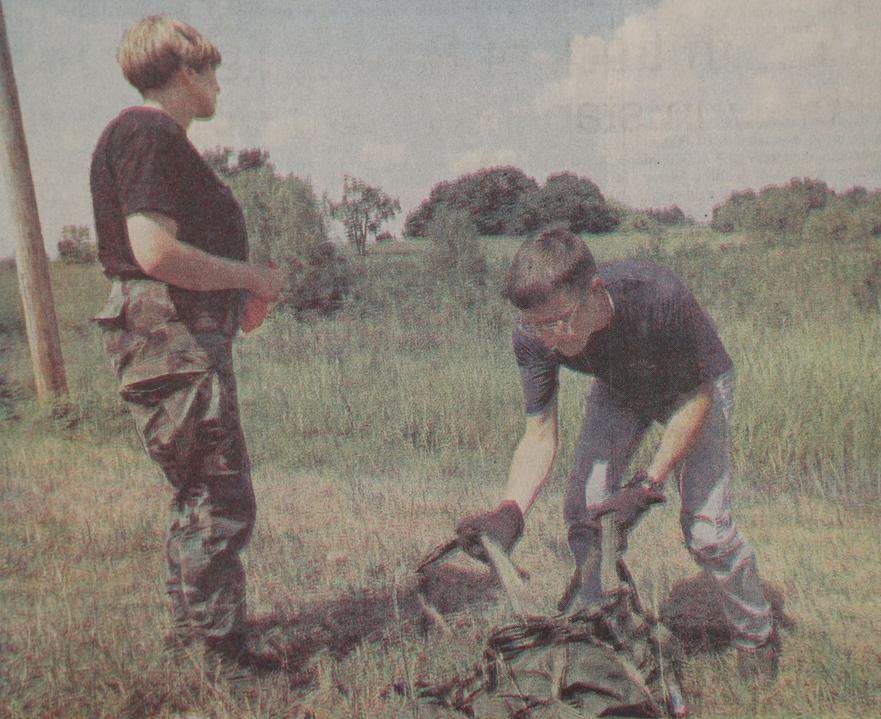 Donald was in the military and stationed in Virginia at the time of the disappearance. He arrived in Tupelo in mid-September 1992 and, along with community volunteers, searched the fields surrounding the west Tupelo neighborhood.
"I stayed for about a month. We searched all around Tupelo," Donald said. "People called me and contacted me all the time. It was mostly stuff about like she was a great little girl. Or look at her mother, look at her mother. I already was doing that.
"I don't know if her mother was involved."
There were rumors that Yarborough had abused or mistreated Leigh. There were also reports of Leigh showing up for school with bruises and a black eye, but that was never substantiated as abuse.
Thomas said Yarborough not only helped search for Leigh in the days after the disappearance, he also "passed" a polygraph test and had an alibi. He was ruled out as a possible suspect early. He and Vickie divorced a couple of years after the disappearance, and Yarborough died in December 1996.
Police interviewed Vickie numerous times, and she submitted to three polygraph tests, which did little to remove herself as a person of interest.
"She took three polygraphs – one with us and two with the FBI," Thomas said. "There were three independent examiners, and she showed deception each time.
"But a polygraph is not admissible in court. It's a real good investigative tool, but that's all it is."
The results of the so-called lie detector tests, along with Vickie's aloof demeanor, led many people to believe she played a role in her daughter's disappearance.
"I would consider her a person of interest," Aguirre said. "You still can't eliminate her. There are still too many unanswered questions for Vickie, and I don't know if that is unusual for somebody to go off to work and say, well I just left Leigh but I'm going to call and check on her. Why check on her that soon after she just left her?"
Vickie has always said she played no role in Leigh's disappearance. She freely talked to police and the media in the past but was curt when contacted by the Daily Journal about the 25th anniversary and asked about what she thought happened.
"That has been discussed over and over before, and I won't go through it again," Vickie said by phone recently from the Tecumseh, Michigan, home she shares with her parents.
Person of interest
No one has ever been named a suspect in the case, but Vickie believes a man that went to church with them at Holy Trinity Lutheran Church could be responsible for Leigh's disappearance.
In a 2012 interview with the Daily Journal, Vickie said Leigh would never open the door to a stranger, so anyone entering the house without breaking in would have to be someone she knew and trusted. Vickie's suspect was not only a Sunday school and Vacation Bible School teacher, he also shared Leigh's love of horses and horseback riding at stables just off North Thomas Street. He also lived in West Tupelo, just more than a mile from the Honey Locust home.
The man, Oscar McKinley "Mike" Kearns, is currently in the Mississippi State Penitentiary in Parchman after pleading guilty to kidnapping a Union County couple in 1999 and raping the wife. Kearns, who will turn 60 later this year, is tentatively scheduled to be released in March 2019.
Vickie has said that her "prime suspect" is connected to more than one abduction that is similar to Leigh's disappearance.
According to the DeSoto County Circuit Court case file, less than nine months after Leigh was last seen, Kearns drove to Memphis and kidnapped a ninth-grade girl he had met through the Tupelo church. She was alone at her residence shortly after 7 a.m. when he arrived at her Memphis residence in May 1993. On the pretext of driving her to school, Kearns took her to a remote spot in DeSoto County and sexually assaulted her. He then drove the 15-year-old victim to her school, where she contacted police.
He pleaded guilty to rape and was sentenced to 24 years in prison, with 16 years suspended. He was released from the custody of the Mississippi Department of Corrections in October 1997 after serving less than half of the eight-year sentence. Less than a year and a half later, he committed the crime that currently has him in prison.
Tupelo police, along with the FBI, have attempted to interview Kearns on multiple occasions, but he has refused to talk to them. During the initial investigation, he teased investigators by agreeing to take a polygraph if his attorney said it was OK. Then-attorney Joey Langston shot down that plan.
The Daily Journal reached out to Kearns at the state penitentiary this summer by mail. He did not reply to the one-page letter or answer any of the questions.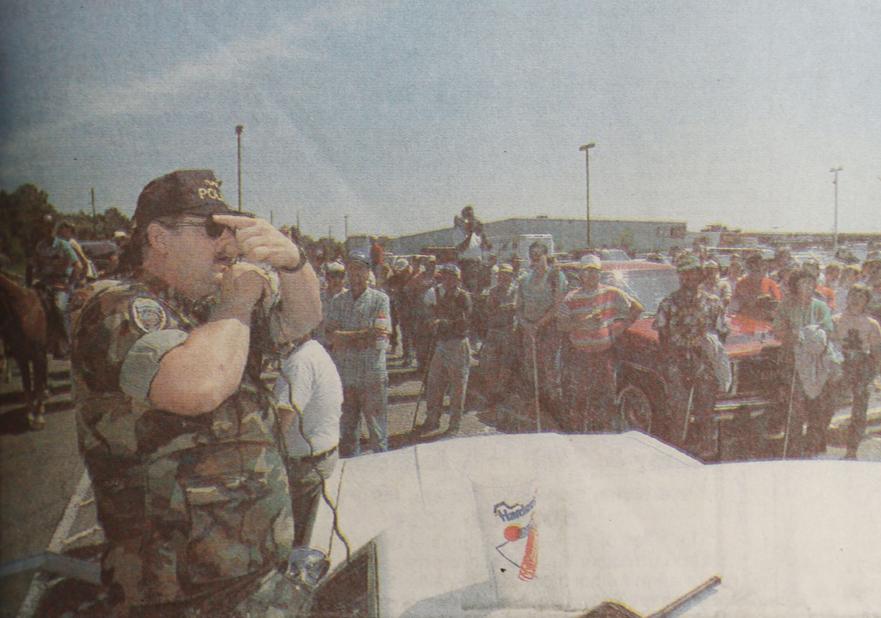 Still an active case
In the fall of 1992, tips and clues poured into the Tupelo Police Department.
Psychics have looked into the case, as has the staff of a television show about unsolved mysteries.
"We still get tips every now and then – about one every couple of months," said Tupelo Police department spokesman Capt. Chuck McDougald. "They are usually repeats of existing tips. We normally see more tips coming in around her birthday and the anniversary of the disappearance."
Aguirre said the investigation has not been closed or put into a cold case file.
"It's still very active," he said. "As new information comes in, we'll run down that lead until it just peters out."
Over the past 25 years, many people have worked on the case but only a few have officially been assigned the case.
Thomas was one of the most seasoned detectives at the time and led the investigation until he retired in the fall of 2009.
"(Then Police Chief) Billy White summoned me to his office and assigned it to me," Thomas said. "I worked it as diligently as any other case. There just wasn't any evidence.
"The case is not closed. When I retired, I had two big storage boxes in my office. I might not open them every day, but I looked at them every day. I still think about that little girl. When you deal that closely with the family and the backgrounds, you feel like you knew her, even though I never met her."
Even after a quarter of a century, this one little girl is still very well remembered.
"She was a really precious person and she didn't deserve what happened to her," Morse said. "I was a kid without a whole lot of friends. I wasn't extraordinarily social but she was my best friend."
Anyone with information on the whereabouts of Leigh Occhi or details about her disappearance is asked to call the Tupelo Police Department at (662) 841-6491 or Crime Stoppers of Northeast Mississippi at 1-800-773-TIPS (8477).
Daily Journal reporter Emma Crawford Kent contributed reporting to this story. That reporting can also be found in the Daily Journal's new podcast "Open: The Case of Leigh Occhi," in which Kent takes a fresh look at the case over the course of six episodes.