WALNUT • In the weeks before a 14-year-old autistic teenager disappeared from Summit's View Ranch for Boys therapeutic boarding school in rural Alcorn County, a series of sudden staff departures roiled the school and Child Protective Services began conducting interviews.
The ranch sits in a deeply-rural area in the far northeast corner of Mississippi, just shy of the Tennessee state line and on the Alcorn side of the county line between Alcorn and Tippah. The facility offers itself as a residential therapy program for boys with mental, emotional and behavioral struggles.
Speaking on behalf of Summit's View director David Lovely, Ashland attorney Tony Farese denied any allegations of wrongdoing, abuse or neglect at the ranch, but acknowledged an ongoing inquiry by CPS.
"We did cooperate with CPS investigators. We allowed them to interview the children and Dr. Lovely was interviewed," Farese said, speaking for Lovely. "We have cooperated fully with CPS. We deny any wrongdoing. We've committed no crimes and violated no state laws."
Nathan Covarrubias disappeared on Friday, May 29, and remains missing. The FBI joined the search for him on Friday and invites tips from the public.
His parents learned of the CPS investigation in a May 19 email from Lovely, which was given to the Daily Journal by Nathan's father, Edgar Covarrubias.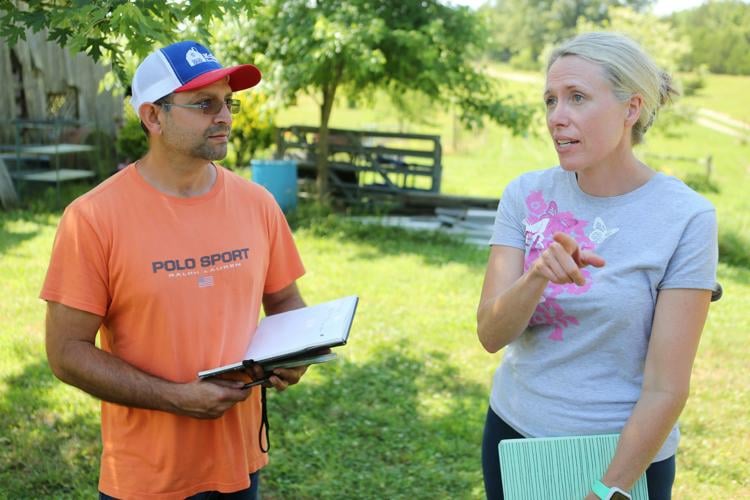 The email noted a series of staff departures, including Lovely's own son and daughter-in-law, and acknowledged a visit from CPS.
"A couple of weeks ago letters were sent from personnel to the Summit's View Board of Directors that alleged the mishandling of personal health information, slander against our team's credentials as well as instances of aggression and abuse," Lovely wrote. "We have been in contact with local authorities regarding the claims and they have been to campus to interview each student to ensure they are safe."
In the email, Lovely offered a few more details about interactions between CPS and Summit's View – or "SV" as Lovely styles it in a few places.
"We have met with CPS, who takes all/any claims seriously as they should. We have complied totally as well as been able to introduce them to the SV program and staff which works with the state governing body," Lovely wrote. "To be thorough, CPS asked each student similar questions for just a few minutes. Programs like ours are something new to northern Mississippi. So, it was a learning curve for them but has yielded fruit."
According to Farese, a family struggle for control of the facility led to a series of dismissals and resignations and ultimately triggered a letter of complaint to CPS.
"We had a family member who was an employee who attempted to dismiss board members and reappoint board members in hopes of taking control of Summit's View from David and Terri Lovely," Farese said.
Nathan had only been at the Summit's View Ranch for Boys since February, about four months before this email arrived.
The boy's father, Edgar Covarrubias, only learned more about the CPS visit on Saturday, May 30. This was the day after Nathan disappeared. Edgar and his wife Carrie were driving from their home of Fort Worth, Texas to Mississippi after first learning of Nathan's disappearance that morning, from a text message that arrived the night before but went unseen until the next day.
"I became aware from the CPS worker that Nathan was on top of their list" for concerns related to "inappropriate discipline," Covarrubias told the Daily Journal.
Lovely's email details the departure of four staff members, but the Daily Journal has confirmed the departure of at least three additional staff members, for a total of at least seven staff members leaving the facility since March.
This number includes Eddie and Tracey Tomlinson, both of whom were still listed as staff members on the Summit's View website until last Friday.
Eddie Tomlinson left the school in March, after nine months working at the ranch. His wife, Tracey Tomlinson, left in May, a little less than a week before Nathan disappeared. Tracey Tomlinson signed a non-disclosure agreement while she still worked at the facility.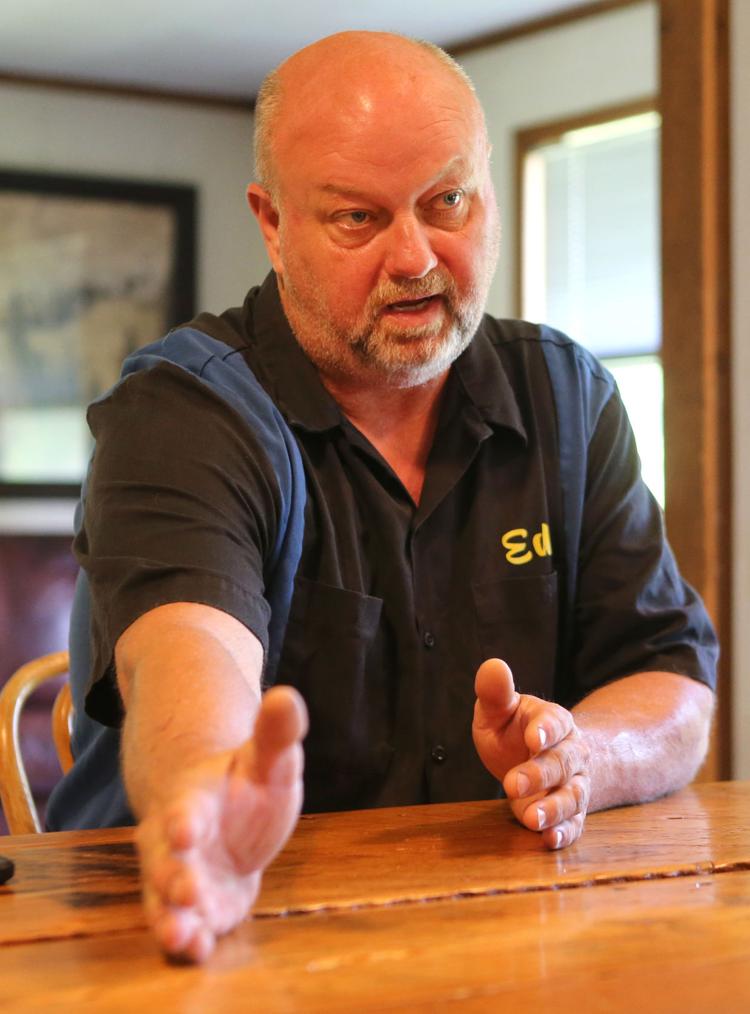 Eddie Tomlinson, however, said that he witnessed abusive behavior at Summit's View.
Several of the incidents that disturbed Tomlinson involved runaway attempts.
After one runaway attempt in later December or early January, a boy Tomlinson described as an older teen from Texas was handcuffed to an extension ladder laid on the floor of the school gymnasium. A bucket was provided nearby for the boy to relieve himself.
"I looked out, and he is sitting on the floor, concrete floor, handcuffed to a thirty floor ladder that is laying down and he had a mop bucket sitting beside him," Tomlinson said.
The next day, Ed was again in the gym and saw the same boy, now on his feet and with his hands handcuffed behind his back, flanked by two other students.
But he was on the move. Forcibly.
"Certified handcuffs, behind the back, two boys holding him under each arm, making him walk, he was fighting them," Tomlinson said. "I saw that directly. I was just going through to get some tools. I actually had to walk around them as they made the turnaround."
According to Tomlinson, Lovely used students at the ranch to discipline other students.
When Tomlinson started work there, teaching carpentry, mechanical repair and other vo-tech trade skills, Lovely explained discipline procedures.
The ranch uses a technique in which boys are asked to assume a posture of "self-restraint," Tomlinson said.
"Self-restraint is, you tell them to get into self-restraint, he lays face down puts his hands by his side and just relaxes," Tomlinson said.
But boys don't always cooperate. Tomlinson said that Lovely advised how to handle such situations.
"He told me when I hired in, you can't put your hands on them but if you need them disciplined and they won't get in self-restraint, if they won't do it, take two of the older boys and make them put him in restraint," Tomlinson said. "That was kind of fishy."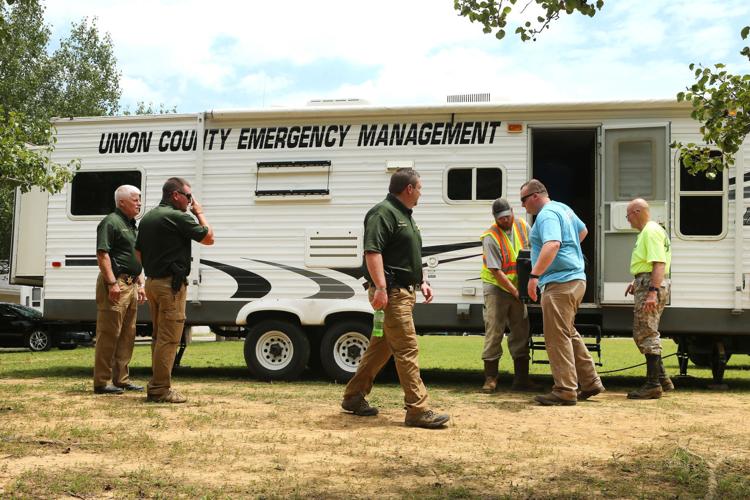 Tomlinson and his wife live on property adjacent to the Summit's View Ranch, and have done so about 12 years. After David Lovely and his wife Terri Lovely relocated from Ohio to found the Summit's View Ranch using a former church and summer camp property, Tracey Tomlinson went to work as an office manager at the facility in November 2018.
David Lovely then recruited Eddie Tomlinson, a mechanic, to come work as the vocational director, beginning July 2019.
But even before he allegedly began to witness abuse, Tomlinson said he soon found David Lovely's demeanor unpleasant and controlling. He stuck with the job because he enjoyed working with the boys.
Farese denied Tomlinson's claims.
"It is my understanding that ex-employees are, in our opinion, making false allegations against Dr Lovely and scandalous allegations that are not true," Farese said. "We deny those."
A neighbor also witnessed occurrences on the Summit's View property that caused him concern.
Ron Norcross has lived on a farm on County Road 772 off-and-on since the 1970s, leaving for college and for a stint in law enforcement in Virginia before settling backing home in the 1990s.
Dogs kept by on the Summit's View property were a source of conflict between Norcross and the ranch, leading Norcross to file reports with the sheriff's office and retain a lawyer.
But in light of Nathan's disappearance, Norcross told the Daily Journal that from his next-door vantage point, he also saw behaviors he deemed "cruel."
Norcross said he frequently saw tires used as part of morning exercise routines – boys flipping tires, rolling tires, hopping through tires and the like. That didn't strike him as unusual. It reminded him of football conditioning routines and team building exercise.
On other occasions however, he saw lone boys out doing various calisthenic routines with the tires, including at night and in cold, rainy conditions. This did not sit well with Norcross.
"To see one boy out there, he wasn't strength training out there in the freezing cold rain," Norcross said.
The Summit's View website describes David Lovely as the "clinical director" and staff leader and offers a biography of Lovely attesting to his "comprehensive background in counseling, pastoral leadership and the trades."
According to this biography from the website, his professional background includes multiple pastoral roles at church, as well as chaplaincy work in adult and juvenile prisons, though no specific locations are given.
The ranch property used to belong to Jesus Name Community Church, which relocated to a larger, newer building.
Summit's View began operating around June 2018, according to the recollections of Norcross. Farese confirmed a 2018 date for the opening of the ranch.