TUPELO • Construction on the Lee County Career & Technical Education Center, or Lee CTE, is nearing completion as course offerings have been finalized and students register for classes.
Lee CTE Director Amy Johnson said the $7.2 million project, funded as part of a $15 million bond issue in January 2020, is currently around 75% complete. Roofing on the facility is complete, although siding is still being added to a small portion of the building and windows and electricity are being installed.
Course offerings for the center were finalized after pre-registration in March. They include health science, teacher academy, culinary arts, agriculture and natural resources, construction/carpentry, advanced manufacturing, unmanned aerial systems and heating, ventilation and air conditioning (HVAC).
Unmanned aerial systems and HVAC were late additions to the course lineup after the district saw that two of the courses originally proposed weren't filling up.
Transportation/logistics was swapped with heating, ventilation and air conditioning because it's a growing industry in the region, and information technology was swapped for the unmanned aerial systems course.
The unmanned aerial systems course will teach students how to operate a drone. Students who complete the course will earn a drone pilot license from the Federal Aviation Administration.
Lee County Schools will be the fifth district in the state to add the drone course. It is part of a pilot program through the Mississippi Department of Education and will not become an "official" course until the 2022-23 school year, so Lee County students will be among the first in Mississippi to participate in the course.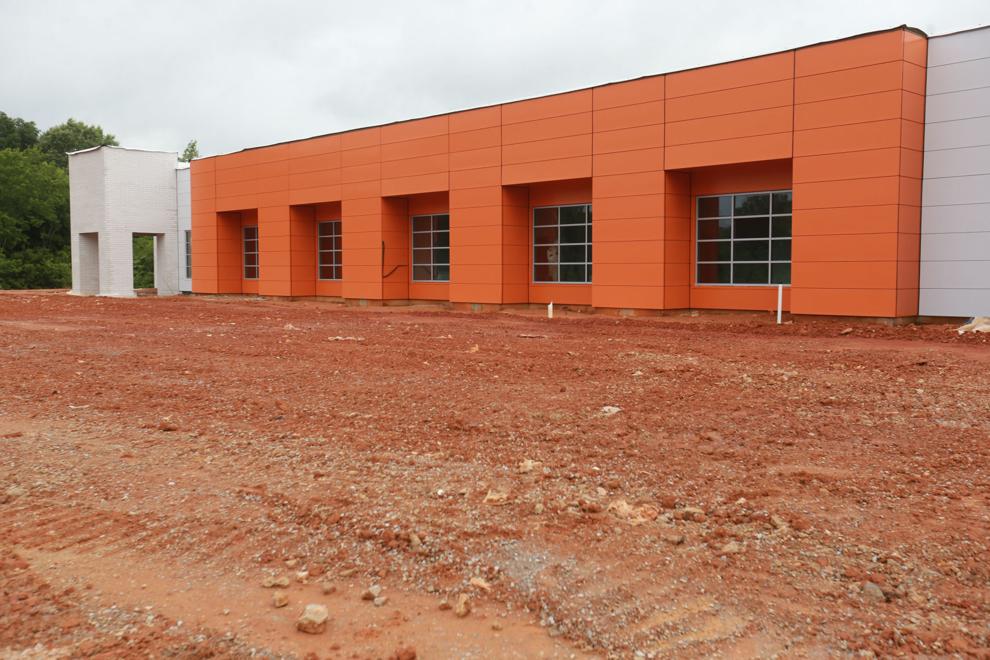 More than 200 students have preregistered for CTE courses so far, but registration is still ongoing. Johnson expects the center reach its maximum capacity of around 300 students.
As of right now, students enrolling in four courses — unmanned aerial systems, construction/carpentry, HVAC, and culinary arts — will leave with some form of professional certification. Johnson's goal is to eventually have every student who enrolls in a CTE course leave with a certification.
"Even kids that don't want to go to college, they're going to have opportunities to learn a trade and have some type of certification," Johnson said.
Construction outlook
Although nearing completion, construction progress has fallen behind slightly because of the COVID-19 pandemic and difficulty acquiring building materials. 
Still, contractors are working every day, Johnson said.
The center was originally slated to be finished by August, but won't be quite ready when the 2021-22 school year begins.
Accommodations will be made for students who have registered for CTE classes. The center's eight instructors will rotate to each of the district's three high schools while students at the other two schools participate virtually until the center is completed and ready for operation at the first of September.
Building A, which holds administrative offices and nonindustrial programs, should be ready to use by Aug. 8. Building B, where shop-based industrial classes will be held should be ready by the end of August.
Johnson said the center will open doors for Lee County students and "make a tremendous impact on our kids."
"I see it as an opportunity for our students that they've never had," Johnson said. "I see it opening doors, even already, with our conversations with industry. I see more local industry saying, 'Hey, I want to be involved,' or 'I want to help. What can I do for these kids?'"