TUPELO • The Lee County School District reported 51 COVID-19 cases among students and 122 student quarantines during the fifth week of school.
Around 2% of the district's approximately 6,000 students were quarantined during the fifth week, down from 4% the previous week. The Tupelo Public School District had quarantined more than 7% of its approximately 7,000 students during the fifth week.
There were student COVID-19 cases at 12 of the district's 14 schools. Plantersville Middle School and Verona Elementary School did not report any cases among students or teachers/staff during week five.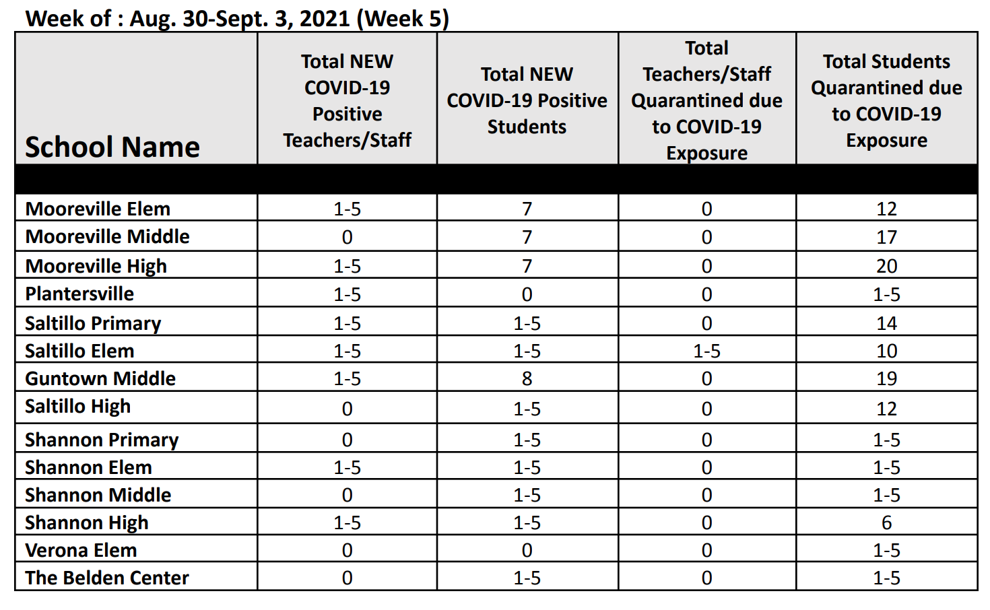 The district also reported 12 COVID-19 cases among teachers and staff. Only one teacher or staff member was quarantined because of close contact with a positive case.
The district reported no outbreaks during the fifth week, which is defined as three or more cases within a group like a classroom or sports team.
Face masks are currently optional for all Lee County Schools students during the 2021-22 school year after having been mandated by Gov. Tate Reeves for the entirety of the previous year.
The percentage of quarantined students at schools across the district runs anywhere from a low of less than 1% to a high of 5%, according to LCSD Communications Officer Robert Byers.