President Donald Trump will be in Tupelo for a 7 p.m. rally at the BancorpSouth Arena for Lt. Gov. Tate Reeves ahead of the state's election for governor.
You can watch President Trump's rally here
Tupelo native and 2019 Mississippi State homecoming king Spencer Kirkpatrick arrived earlier. Here he is with his family:
Tupelo has some two dozen hotels and motel totaling about 1,600 rooms, and many of them were booked Friday.
Ten hotels were sold out, including the city's largest hotel, the Hilton Garden Inn and Suites. The 154-room hotel also happens to be perfectly located next to the BancorpSouth Arena and Conference Center.
But no vacancies were available at hotels on North Gloster Street, McCullough Boulevard and in the Barnes Crossing area, including Best Western Plus, Candlewood Suites, Clarion Inn, Courtyard, Fairfield Inn & Suites, Hampton Inn & Suites, Holiday Inn & Suites, La Quinta and Wingate. All told, at least 900 rooms were booked early Friday afternoon, and other hotels and and motels across the city were filling up as well.
Attorney General Jim Hood held a press conference with Tupelo Mayor Jason Shelton. Shelton said his request to meet President Trump this evening was denied by the White House. Shelton also said his office would not ask the Trump campaign to reimburse the city for expenses incurred from paying local law enforcement overtime.
While parking is filling up at the BancorpSouth Arena, lots on Front St. and around City Hall are open.
Hundreds were already lined up at 10 a.m., several of who had been camping out for hours already and for some, days.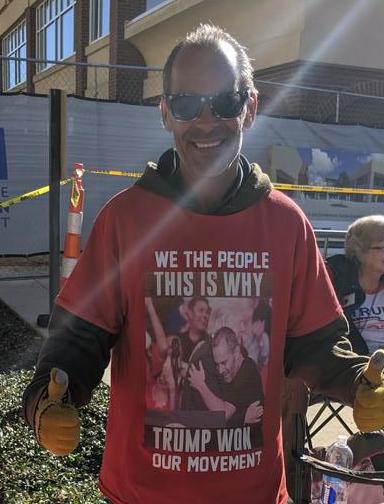 Richard Snowden and Gene Huber have been in Tupelo waiting for President Trump's arrival since Tuesday. Snowden has been to 58 rallies and said his love for the president and desire to give him the support to continue doing great work in the face of opposition. Huber has been to 17 rallies and is known for his iconic hug with Trump at a previous rally on Feb. 18, 2017. Huber wears a shirt showing the moment and also wrote the book "The Hug of the American People" about the experience. He now travels to rallies to share his story and show support for the president.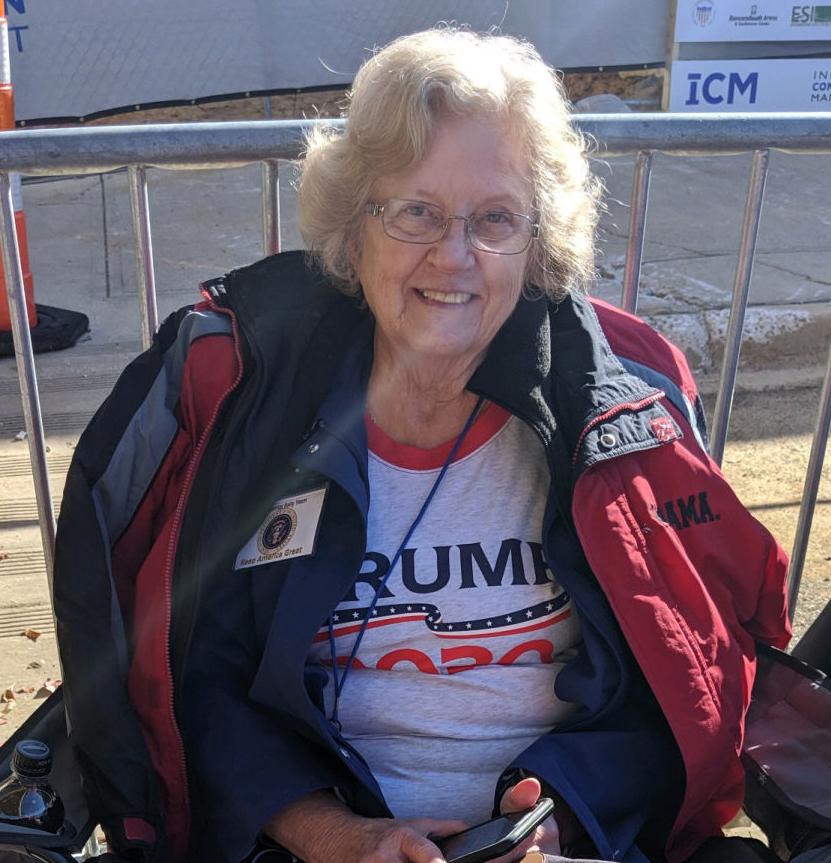 For a few people in the front, it was their first rally. Barbara Horton came with a family from Killen, Alabama, yesterday and said they took turns camping out last night for the rally. While her daughter has attended a previous rally, she said it was her first and she was "having fun."
Glen Hood of New Albany has been waiting since 5:30 a.m. and said it was an "honor to get to meet him." He looked forward to being able to see Trump physically and been a part of the rally with fellow supporters.
Update (10:32 a.m.): Public parking at the BancorpSouth Arena is about half full at this time. 
Here's the latest on today's event:
People planning on attending the rally should plan for a long day. Public parking at the coliseum will open early and could be full by mid-morning. Any vehicles left in the parking lots Thursday night will be towed.
Handicapped parking will be available in Lot D on the east side of the building. General public parking will be in Lot B, the main large lot on the west side of the building.
Two large parking lots east of the coliseum cannot be used by order of the Secret Service. No parking will be allowed in the car museum or former Mega Sports parking lots. Shelton added that there will be no parking along the Highway 45 right of ways.
While folks will be trying to find parking early, the doors to the arena will not open until 4 p.m. Officials expect people to begin lining up early, because seating is limited and first-come, first-served.
Here's a map that shows road closures and available parking around the arena: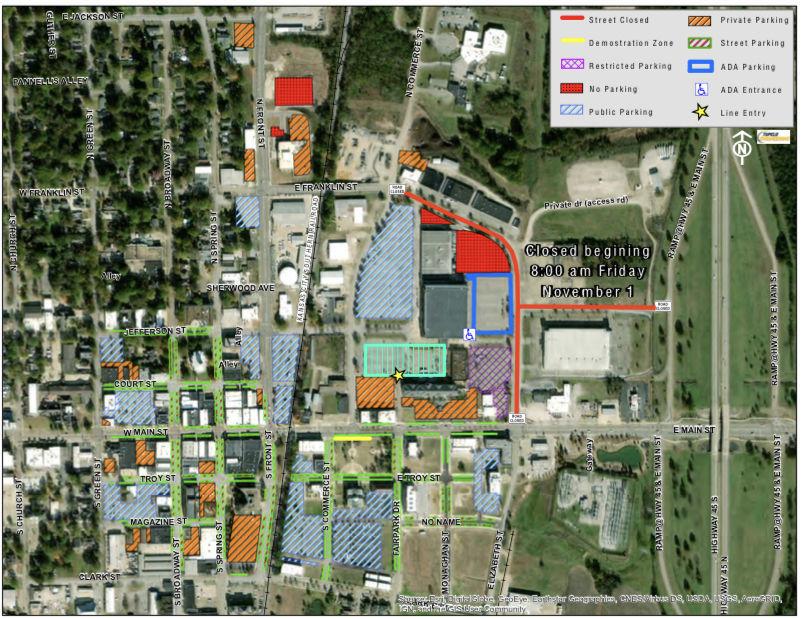 CLOSURES
Due to the increased traffic, influx of people and security detail surrounding the President's visit, the following Renasant locations will be closing early:

Tupelo Main, 209 Troy St. – 4 p.m.
Fairpark Wealth Management Office, 82A Clark St. – 2 p.m.
Weaver Building, 211 Magazine – 4 p.m.
Broadway, 216 Broadway – 4 p.m.
Tupelo Mortgage, 218 Broadway – 4 p.m.
Tupelo Insurance Office, 315 W. Main – 4 p.m.
All other Tupelo/Lee County area Renasant locations will be open until 5:30 p.m.

BancorpSouth also is closing two branches early:

Downtown Branch: 201 South Spring St. – 4 p.m.
Presley Heights Branch, 100 North Veterans Blvd. – 2 p.m.

The road shoulder along the Natchez Trace Parkway from Main Street to McCullough Boulevard will be closed to parking from 8 a.m. to 10 p.m. Any vehicle parked on the roadway shoulder within the temporary closure area will be ticketed and impounded. The Chickasaw Village site will close at 5 p.m. All vehicles must be removed from the Chickasaw Village parking area by this time. Any vehicle left in the parking area after this time will be ticketed and towed.
Our team of reporters will be providing updates throughout the day. Follow them on Twitter:
As we await President Trump's arrival, here are the stories we've written leading up to the event: