TUPELO • After receiving a largely positive review of its operations, a commissioner at the Mississippi Department of Transportation is attempting to secure new funding resources for the cash-strapped agency.
State Auditor Shad White's office supervised a performance audit of MDOT, which was carried out by an outside firm. The report found that MDOT could take steps to cut costs in some areas, but ultimately concluded that the state agency was meeting several industry practice standards.
"My hope is that the new MDOT leadership will be able to use this report to make MDOT as efficient as it can be for the taxpayers," White said in a press release. "The quality of our roads and bridges is important to Mississippi families, so we need to maximize the impact of every dollar we spend."
John Caldwell, the northern district transportation commissioner, is one of two new transportation commissioners sworn into office last month. He told the Daily Journal on Wednesday he was pleased to see the positive indicators in the audit report and it was good to receive feedback from someone outside his own agency.
"It's always welcoming to get another perspective," Caldwell, a Republican, said.
The report highlighted that the department could save tax dollars by eliminating under-utilized vehicles, eliminating unnecessary staff in fleet management and recruiting more competitors in the bidding process.
"(The report) doesn't create a wholesale change, but if we're not taking it to heart and seeing where we can make some change, we're missing a good opportunity," he said.
The former DeSoto County supervisor said one new measure he wants to implement within the department is a formal "lessons learned" process for passing down information gleaned from previous mistakes to other employees. This suggestion stemmed from the audit results.
The audit results come at a time when the Mississippi Legislature is in session and state leaders are grappling with how to overhaul the state's deteriorating infrastructure.
In Northeast Mississippi, there are approximately 50 county-owned bridges that have been closed and more than 400 county-owned bridges that have been slapped with weight limits. While MDOT doesn't directly oversee county-owned bridges, the agency supervised the disbursement of $250 million in emergency state funds that stemmed from a law passed by the Legislature in a 2018 extraordinary session.
Additionally, the Daily Journal has reported that even though the transportation department is set to receive an injection of new funds, there's still a significant funding gap that would leave little room for new construction projects. Reports from MDOT indicate that the quality of pavement in the state has decreased over the past decade.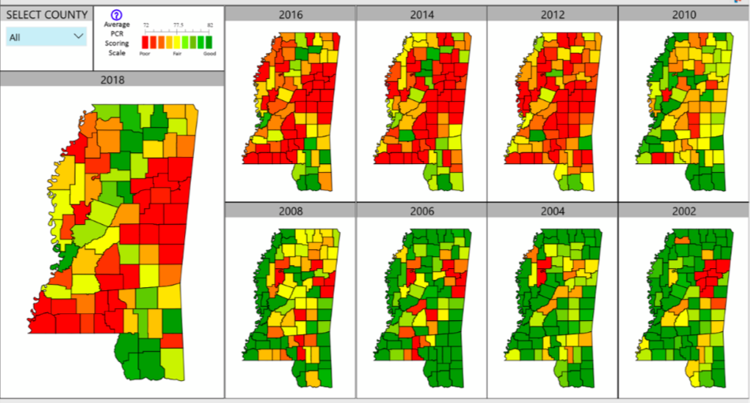 State politicians enacted a lottery system this year, with $80 million projected to go in MDOT's budget for infrastructure improvements.
Caldwell previously told the Daily Journal that he wanted to hold off on asking state leaders for new money until he was sure the department was doing the best job it could with using tax dollars efficiently.
"It's kind of hard to ask for more money until we make sure we're spending ours as well as we can," Caldwell previously said.
Now that a fresh audit by an outside firm has been conducted that says the agency is largely operating its current funds efficiently, he said the agency should still be very cautious about asking for new funds in a way that would put an undue burden on taxpayers.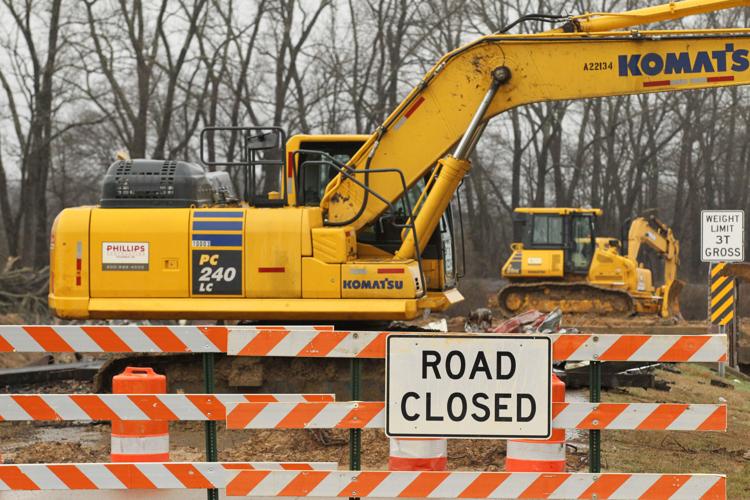 "Can we use more (money)? Sure we can," Caldwell said. "Should we get more? Sure we should. But how much more?"
Caldwell said he's been in discussions with state lawmakers and state leaders about acquiring funding to construct larger projects in the state such as the highly anticipated Highway 15 widening project.
He said there's some work ongoing about possibly getting additional funds through a bond and other means and he's encouraged that elected officials are coming together to discuss the issue.
"We can't work on good looks and charm," Caldwell said. "We have to find the funding sources to make some of these projects a reality. The good side is everybody's pulling in the same direction. The downside is we're leaning on funding right now."