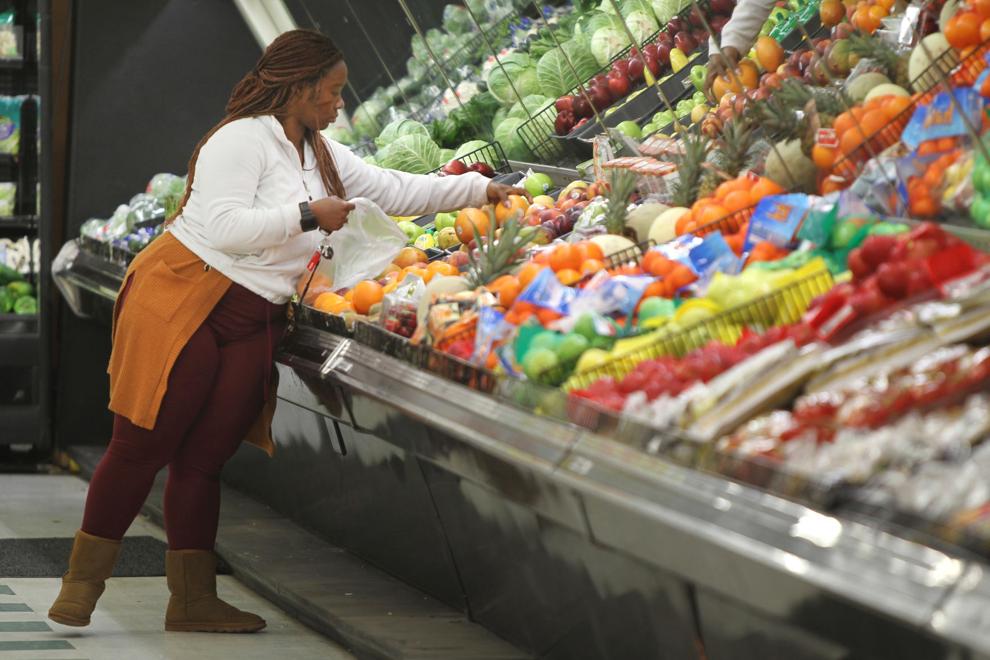 TUPELO • Early in the pandemic, uncertainty took a toll on many businesses.
In an effort to stem the spread of the COVID-19 virus, local governments forced many business owners to limit their hours, cut their capacities, or even close their doors entirely. But as the pandemic stretched on, the glut of homebound people proved to be a boon to some area businesses.
At Palmer's Super Value Foods in East Tupelo, owner Damon Palmer said it's hard to forget what it was like a year ago in the grocery business.
"The first few months was dealing with supply issues," he said. "The employees were scared and not sure if they should come in, so you wanted to make them feel safe. Once you got past that, you're just trying to keep your shelves stocked ... we were doing all we could to keep it stocked."
People will likely recall the shortages of toilet paper, cleaning supplies and meat in the early weeks of the pandemic. Palmer said keeping a fully stocked store can be a challenge even today.
"I'd say it's 80% better, but there are still a few issues," Palmer said. "It's nothing major, but some things, like spices and some paper products we could use more of."
With more people working and staying at home and dining out limited, cooking at home gained popularity. 
That, of course, is good for any grocery store. Palmer's was no exception.
"We could have sold twice as much as we did if we had had it," Palmer said. "I was appreciative that we were deemed an essential business and thankful that we didn't have to shut down."
And at least temporarily, Palmer's boosted its payroll.
"A lot of businesses were closed, and a lot of people were laid off, and we were able to hire a lot of extra help to help stock the shelves," Palmer said. "But customers were understanding that we had supply issues, and every grocery store had them."
While the number of coronavirus cases is far fewer today and vaccines are being distributed at an increasing pace, Palmer said consumers have adapted to a "new normal" and their buying habits have as well.
"I think people learned that cooking at home and eating at home is an enjoyable thing — it's what we used to do," he said. "I think that's part of the residual effect of the pandemic. It's settled back down now, but a year ago, it was a madhouse."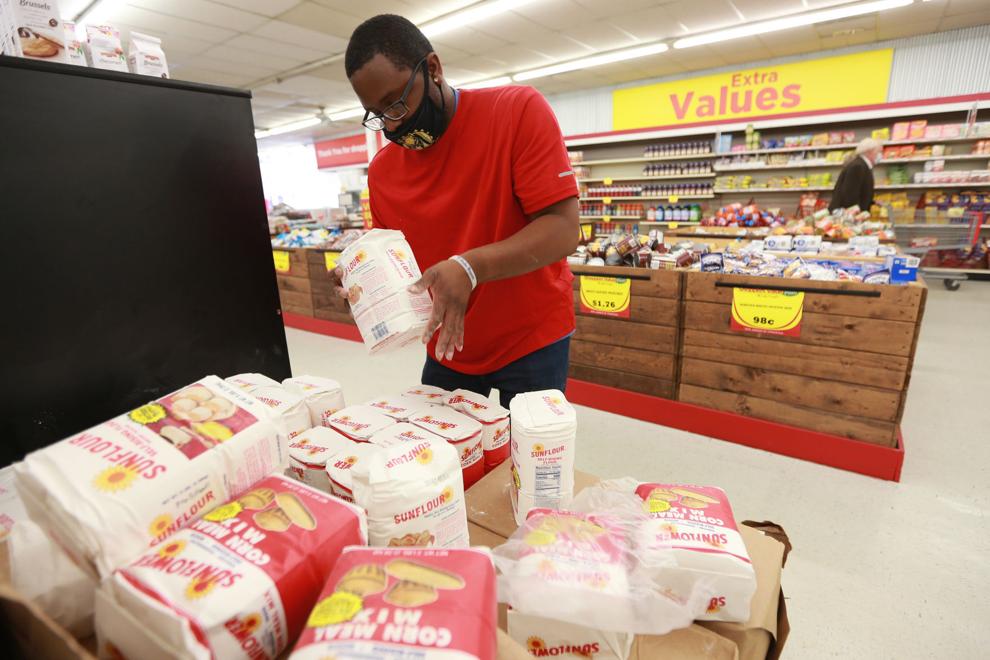 Going for a new look
As was the case with much of the home furnishings and bedding industry, business at Room to Room Furniture got brisk and has stayed that way.
Assistant store manager Amber Beane said they expected an uptick in customers as more people stayed at home. They got it, too.
"We opened back up in April, and things got going really well in May. We were blown away," she said. "People wanted to make changes in their homes. They were sitting at home and looking around or sleeping in something older, and they decided to make some changes."
Upholstery — sofas and recliners — did particularly well, but everything from customers' dining rooms to bedrooms got more than a few makeovers.
With so many people working from home, home offices made a big comeback, too.
"(That) was a surprise," Beane said. "We had actually been reducing home office because so many people were using mobile devices like their laptops and phones."
According to Furniture Today, furniture and bedding sales totaled more than $115 billion last year. While that's only a 0.6% growth and lower than previous years, consider that sales hollowed out from March through May but made up ground the rest of the year.
A year later, sales remain strong industrywide. The biggest issue now is a familiar refrain — supply can't meet demand. Last year, a major problem was that factory shutdowns put a strain on meeting demand at retailers nationwide. This year, the biggest issue is the lack of chemicals used to make foam, and an important component in furniture manufacturing. The February deep freeze damaged or shut down plants in Texas that make the highly sought after chemicals. While the factories are back up and running, they're still struggling to keep up with demand and fulfilling back orders.
"Everybody's still playing catchup," Beane said. "We thought things would be in better shape by now but everybody's trying to figure it all out ... but for the most part customers are pretty understanding and patient. Most people don't realize we're also still seeing impacts from COVID and the shutdowns and people not going back to work. It's still affecting us."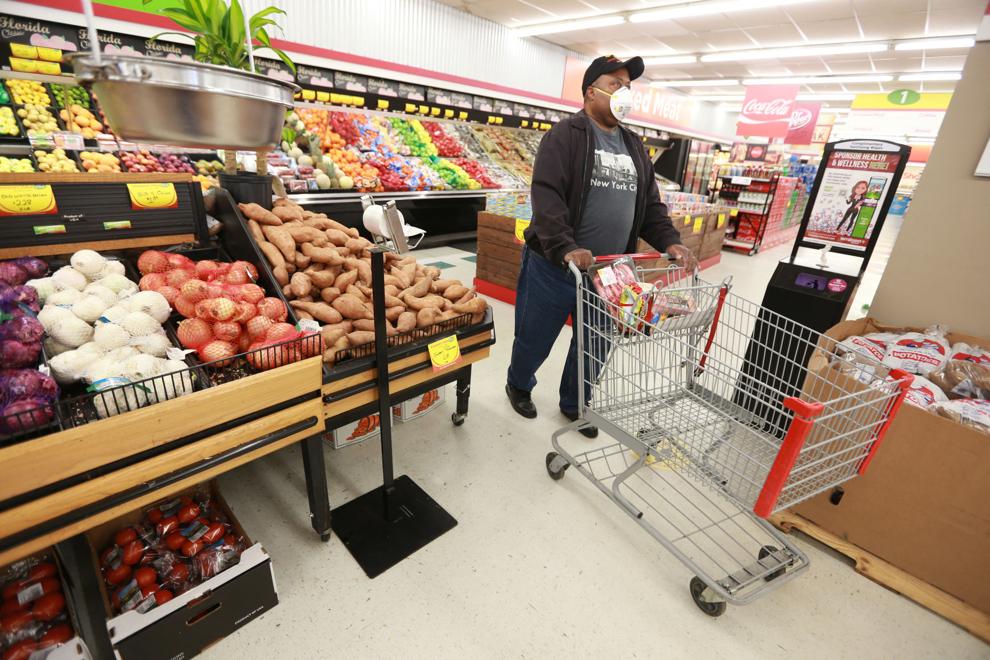 Sprucing up the home and lawn
Last February, as warnings about COVID-19 spread, but before the pandemic shutdowns, Westside Hardware faced what it thought was a predicament.
In January, it had received its initial allotment of Bad Boy Mowers in anticipation of spring and lawn mowing season.
But there were few takers, a most unusual occurrence.
"We lost a lot of business in February; it was terrible because nobody was spending any money," said Jill Easley, Westside's business manager. "And February is usually our busy month as people start buying mowers. We had none sold, and we were fully stocked. We thought this was going to be terrible."
Westside even applied for a PPP loan to keep the business open and to pay its employees. It was a good move, and as money began flowing again, what started as a trickle of business became a near flood.
"People were staying at home, working from home and trying to get stuff done," Easley said. "People were still getting paid, they were getting unemployment, and they were buying things."
As it turned out, Westside had its best year in Bad Boy Mower sales as well.
"We were very surprised," Easley said. "We didn't know what to expect. The whole country was shutting down, and even some essential businesses were shutting down. And this year is even better than last year."
Sales of trimmers and edgers also skyrocketed. 
And sales of hardware items during the first three months after the pandemic closures began outpaced all the store's hardware sales during the winter.
"People were trying to get their houses done up," Easley said. "There were a lot of men with honey-do lists that they had been pushing off. So little things like doorknobs, hinges, nuts and bolts, plumbing-type stuff. A lot of little items like that."
Like Palmer and Beane, Easley thinks the residual effects of the pandemic will continue to positively affect consumer buying habits, at least in the short term.
In fact, consumer confidence is at its highest since last March, when the pandemic began. The survey from the Conference Board last week also showed consumers were fairly upbeat about the labor market, and according to Reuters, along with the White House's massive $1.9 trillion pandemic relief package, has led economists to predict the economy will this year experience it best performance in nearly four decades. 
"Consumers' renewed optimism boosted their purchasing intentions for homes, autos and several big-ticket items," said Lynn Franco, senior director of economic indicators at the Conference Board.