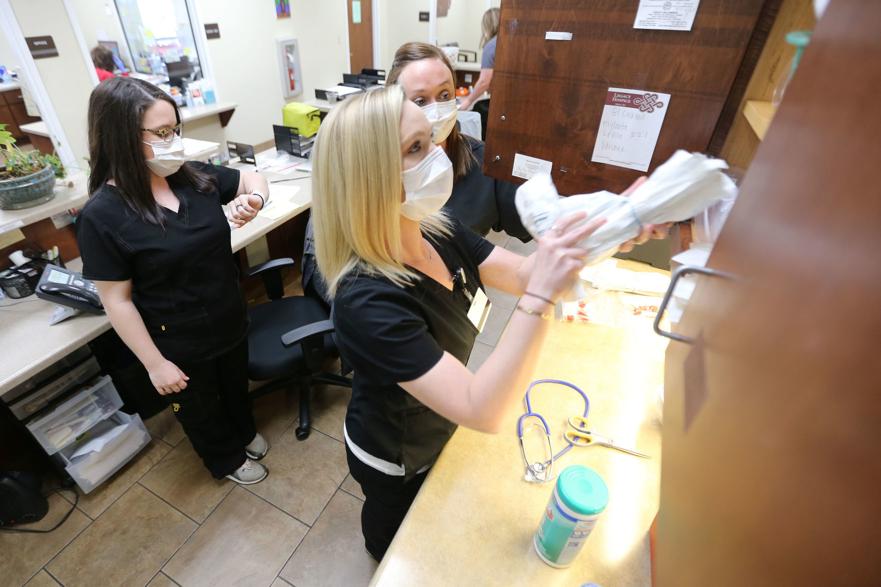 RIPLEY • When Candi Sparkman sat beside her father for the last time, she held his hand through gloves and kissed his forehead through a mask and face shield.
On Sunday, March 29, Kenneth Wayne Brown Sr. died in a Tupelo hospital room, just over a week after test results reported that he had contracted a case of COVID-19.
Only a month ago, no one knew for certain that this worldwide pandemic had come to Mississippi.
But it was here already.
Since then, the discovery of COVID-19 in Mississippi and across the United States has triggered nearly unprecedented interventions to stop its spread and brought much of normal life to a halt.
And for an English teacher at Pine Grove School in Tippah County, it turned her world upside down.
"This is the reality of the virus. This is what it does to people," Sparkman wrote days after her father's death. "I couldn't even touch my daddy."
The day she said goodbye to her 81-year old father, Sparkman and her mother had to don a gown, gloves, a surgery cap, a mask and a face shield. Their temperatures were checked. They stood in a bathroom while Kenneth Brown's breathing tubes were removed.
Then they sat with him, alone. Other family members watched the scene play out through the FaceTime app, human contact forced behind the safety and distance of a screen.
In a photo Sparkman took that day, her hand lies atop that of her father, sheathed in purple medical grade gloves.
"My mom couldn't kiss her husband goodbye. We couldn't hug our daddy. We can't even have a proper funeral," Sparkman wrote. "He spent his last week on Earth in isolation. Alone."
"A close knit community"
Sparkman works for the South Tippah School District. Her father was born in Ripley, Tippah's county seat.
A sparsely populated county of about 22,000 people nestled in Mississippi's northeast corner, Tippah had 31 known cases of COVID-19 and three officially confirmed deaths as of Saturday.
The total of known infections in Tippah County leads the surrounding region. Nearby Lee County has nearly four times the population and the next closest number of cases, at 28.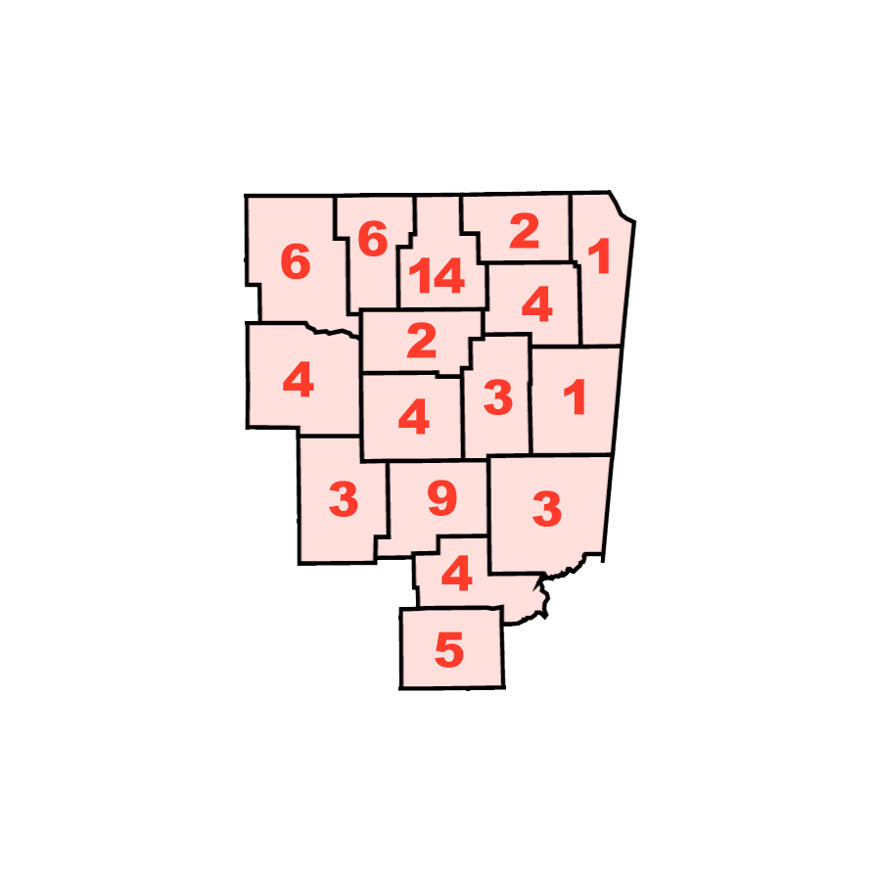 But Tippah County also has among the highest numbers of per capita infections in the entire state of Mississippi. There are 14.1 known cases of COVID-19 for every 10,000 residents in Tippah County.
Wilkinson County in southwest Mississippi has the highest per capita infection rate in the state, with 27.8 known cases per 10,000 residents. Tunica County, in the upper Delta, has 14.7 known cases per 10,000 residents. Tippah County has the third-highest per capita rate.
Medical professionals were circumspect with details, but blamed several known points of transmission for at least some of the cases.
"Our sense is that community gatherings that occurred specifically prior to the serious emphasis on social distancing was a major contributing factor," said Patrick Chapman, the Tippah County Hospital administrator.
Dr. Dwalia South practices at Ripley Health Care Associates and sits on the State Board of Health. She cited knowledge of gatherings or events outside the county that produced infections that ultimately spread in Tippah County through networks of close contacts, relatives and other gatherings.
"Why we seem to be a 'hot spot' I suppose is because we are such a close knit community," South said.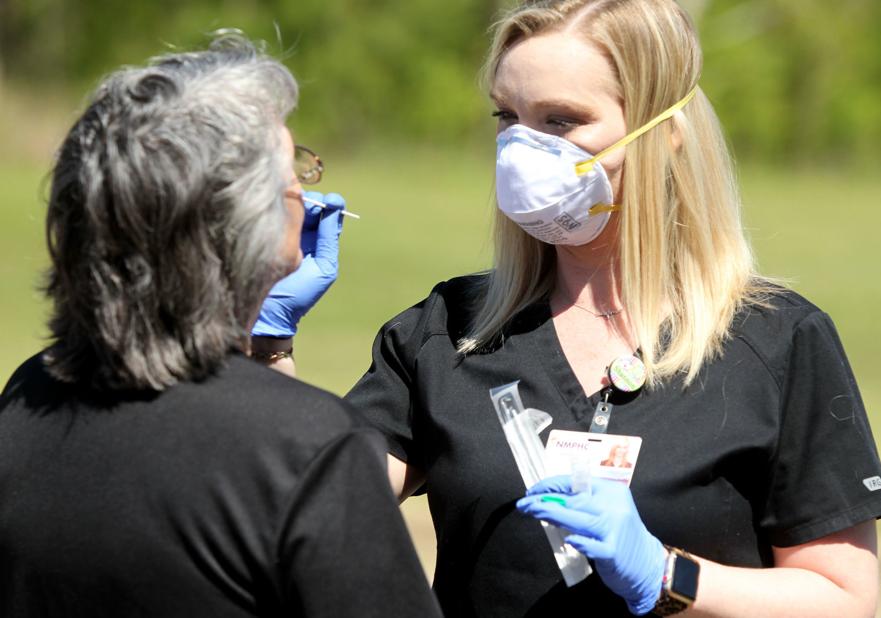 "They wouldn't test him"
Early on, testing delays may also have contributed to a lag in the identification of infected individuals in Tippah County, as across the state.
Three weeks ago, shortly after COVID-19 was first identified in the state, South said that after sending specimens off for testing, results often took anywhere from five to seven days to return.
Chad Bateman, an alderman in the Tippah County city of Walnut, waited six days to get his positive test results.
With some cases reportedly incubating for as long as two weeks, an additional week's turnaround time for test results meant transmission chains potentially had much longer to silently operate before quarantines or other measures could intervene. Tested individuals are told to isolate while waiting for results, but many struggle with whether to widely report to friends or colleagues an infection that is not yet confirmed.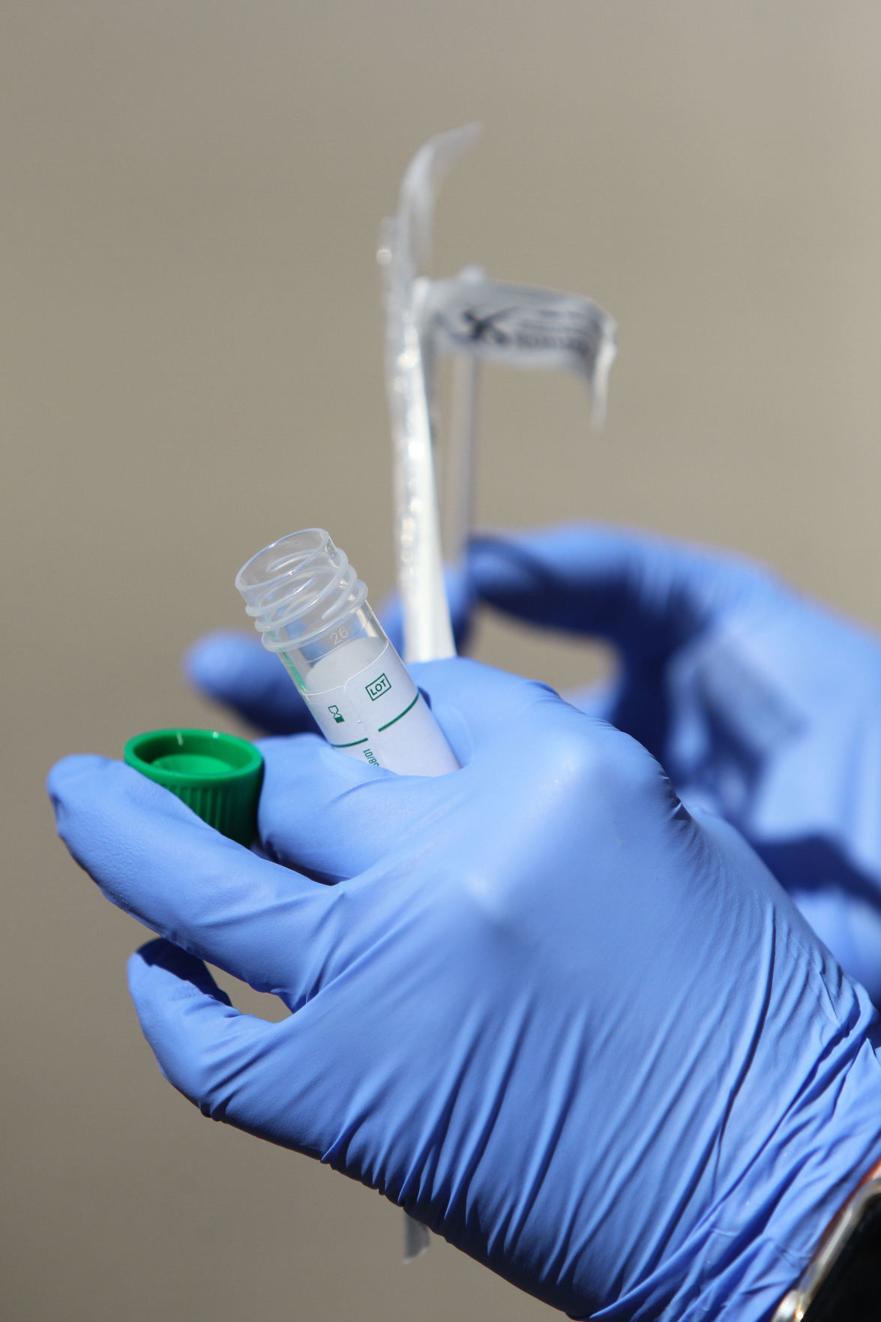 "It's maddening, not only for the doctor but the patient," South said. "They are stuck in limbo."
Other Tippah County residents had difficulty getting tested at all.
Buddy Grisham died on Friday after contracting the new coronavirus. But at the beginning of his illness, his family struggled for over a week-and-a-half to get him tested. Several healthcare providers declined to order a COVID-19 test, due in part to the more restrictive criteria in use at the time.
"They wouldn't test him for COVID because we had not traveled," said Buddy Grisham's son, Jon Grisham.
There are signs of progress. Kenneth Brown's test results were back in 48 hours. Tippah County Chancery Clerk Mike Long was tested on a Wednesday and his positive result by the following Saturday. South said the tests she orders are now returning much more quickly.
But even now, with more ready access to testing and the relatively high infection count in Tippah County, South fears many in the county are not taking the issue seriously.
She recently went grocery shopping wearing protective gear, but saw a crowded store of shoppers taking no precautions and practicing none of the recommended social distancing practices.
"They look at me with my mask on, and they look at me like I'm from outer space," South said. "It was full of people just ignoring the whole thing that is going on."
South is hopeful that the mounting numbers of cases will eventually make an impact, especially in a community where just about everybody knows everybody.
"When you know someone who's had it, or you know someone who's died, that's the biggest wake up call for people in our small rural areas," South said.
Several elected officials have also publicly reported their infections, including the Walnut alderman and Long.
Long was tested after symptoms that included chills and fever.
"He is a county officer," said Mimi Hobson, Long's daughter. "Anyone could have been in his office."
Within the past week, Mississippi officials have announced plans to dramatically ramp up testing and contact tracing in an effort to find and disrupt transmission chains before they spread.
South fears these efforts still face hurdles and warned that individuals should continue to practice universal caution.
In short: treat everyone you encounter as a potential infection risk.
"It's not the snake you see that's going to bite you," South said. "It's the snake in the weeds that you don't see."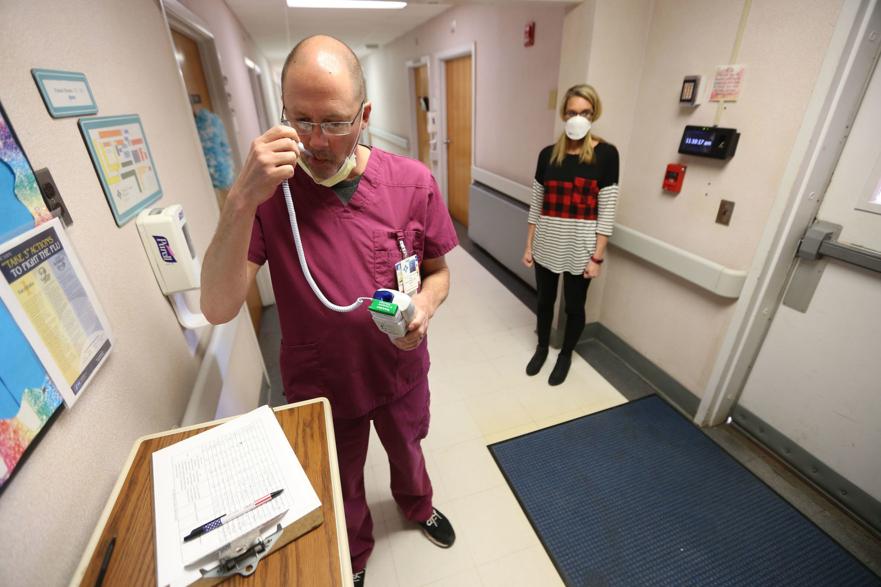 "Uncertain times"
As a small, rural community, Tippah County exemplifies the healthcare challenges facing Mississippi and the broader rural South as the new coronavirus disease makes inroads into these communities.
The primary medical provider in the county is Tippah County Hospital, which has been in operation 70 years this month. The hospital has limited resources, with a 24-hour emergency room and 25 beds typically licensed for either acute care or rehab patients.
That means there are currently more known COVID-19 patients in the county than there are hospital beds.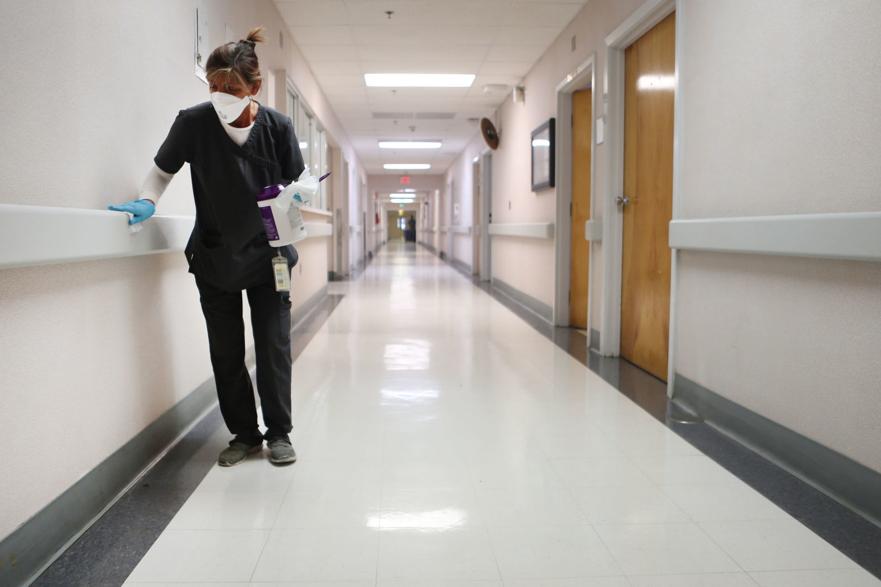 Now, not all of the known patients are hospitalized, and the hospitals' administrator said the 25-bed rule has been temporarily lifted. This will allow the hospital to fill as many beds as are available.
Even so, the facility is not an option for intensive care needs. Patients who require ventilation must be transferred to another facility that will accept them.
"Thus far we have been able to take care of, or transfer, the patients who have been presented to us without incident," said Chapman.
Still, these numbers starkly illustrate a danger state officials have become increasing vocal about in recent days: the healthcare system has finite capacity, and the increasing surge of coronavirus cases could overwhelm that capacity if it isn't stemmed.
"We are living in uncertain times, and the healthcare system is being overwhelmed with the increasing cases of COVID-19 in our community," said Carla Bray, the hospitalist at Tippah County Hospital.
In Tippah County, Chapman said the hospital there stored some personal protective equipment after prior disasters, such as Hurricane Katrina.
However, treating COVID-19 patients burns through such supplies quickly.
"We can foresee that if this crisis persists, we will run short on PPE at some point," Chapman said.
Despite these challenges, Chapman emphasized that Tippah County Hospital has mobilized to prepare. The hospital obtained six additional negative pressure machines from MEMA, which help isolate potential contaminants.
There's also a potential reserve of front line workers.
"In a worst-case scenario, we have compiled a list of licensed healthcare workers living in our county who have indicated that they would be willing to help and that we could call-in for duty," Chapman.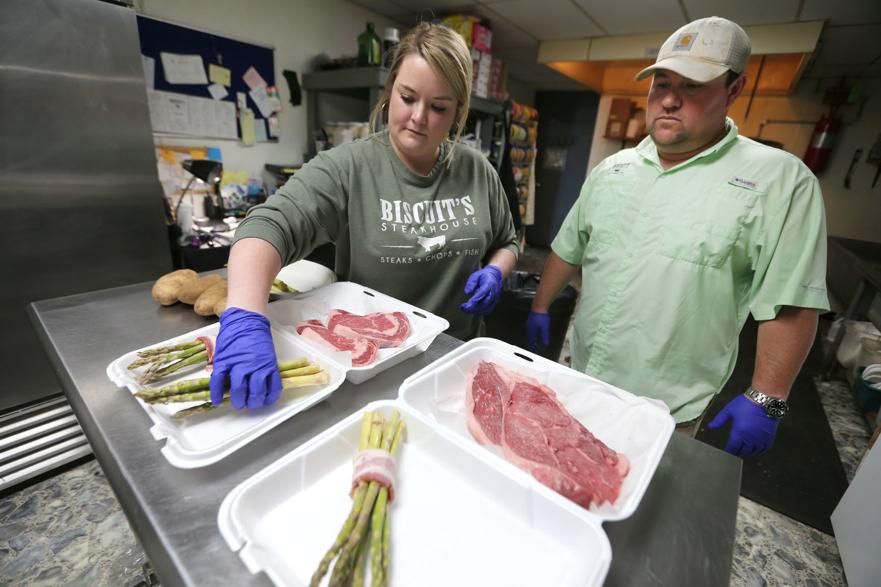 "Scary stuff"
This time of year, House of Flowers in Ripley should be busy. Spring means school programs and proms, with graduations not far behind, as well as Easter arrangements and Easter lilies, and weddings.
"We should be covered up," said Dorris Moffitt, of the family-owned florist shop.
But there's none of that right now. The shops doors are closed to the public. Events are cancelled. But one grim reality remains.
"We've had all these funerals so they let us open up because people want flowers when they bury someone," Moffitt said. "That's basically all that we've been doing."
Most flowers are taken directly to the cemetery, not the funeral home. If families need to pick an arrangement up at the shop, they drive around to the back.
It's grim work, the business of death, but right now it's the only kind of business paying the rent.
"We've had a good many deaths and we've been staying fairly busy," Moffitt said. "We just come in and work from the back, do our funeral work, and then we go home."
At Biscuits Steakhouse, also in Ripley, owner Brad Smith has closed the dining room and shifted to an entirely new business model. A steak and catfish restaurant, Smith now needs an extra phone line to handle multiple orders. He also wants to take online orders, but that process remains underway.
"We are good at what we do but when we have to start doing things like curbside, it's all new to us," Smith said.
Community support has been strong, but the economic toll remains heavy. Smith has been forced to cut half his staff. The volume of his business has dropped to about 40 percent of normal.
"It is not going to be easy to make it through this," Smith said.
And at Ripley's Merle Norman and More, which deals in formal wear and accessories, mainly for prom, things are maybe even more precarious. About 75 percent of the year's business occurs in the months of February, March and April.
Sherri Bullard is resolute, but realistic.
"Our bills have not stopped just because that door is closed," Bullard said.
She's trying to do a little business as possible, including mail orders and curbside pickup. Online commerce has never been a focus for Bullard, but that may have to change.
However, even as pressing as financial concerns are, the human toll of COVID-19 is never far from mind in a small community like Tippah County. Two previous employees of Merle Norman in Ripley are related to someone counted among Tippah's dead.
Among grief and uncertainty, there is one thing Bullard knows for sure.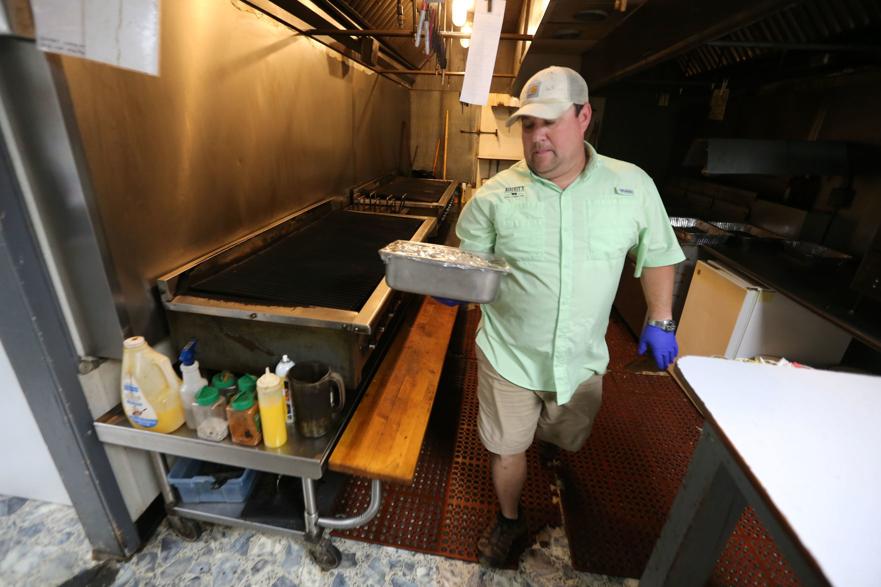 "I have been doing this almost 35 years and I have seen some crazy stuff through the years, some scary stuff and this one is up there with the all-time taking the cake," Bullard said. "It is a big deal."
Bullard thinks she can hang on for a little bit. So do Smith and Moffitt. They are praying, hoping and waiting.
And one day, businesses in Ripley will re-open. Proms and weddings will go back on the schedule. Social distancing will eventually give way to hugs and handshakes.
But for those who knew and loved those lost, there's no going back to the way things were.
"I want people to understand that this can happen to them. I feel that some aren't taking this virus seriously and that terrifies me," said Candi Sparkman, only days after her father's graveside service. "I don't want anyone to go through what my family has gone through. Losing a loved one is bad enough, but knowing they spent their last week in isolation is absolutely heartbreaking."
Amid her loss, she's living day-by-day the way she's always lived: with the support of family, friends and colleagues. This support may come from a distance, but she feels it.
And she feels the power of her faith.
"I also want people that may go through this to know that God has carried my family through this," Sparkman said. "There is no way we could've done this without God."                                                                                                 
—————————————————————————————————————————
This story was produced by reporters of the Northeast Mississippi Daily Journal and the Southern Sentinel. Our reporters live and work in communities throughout Northeast Mississippi and are on the front lines of what's happening in the region. In order to produce this kind of journalism, we need your support. If you are not already a subscriber, please consider one today at djournal.com/subscribe.
Reporters: Caleb Bedillion, Tina Campbell Meadows, Blake Alsup
Photography: Adam Robison
Digital presentation: John Luke McCord