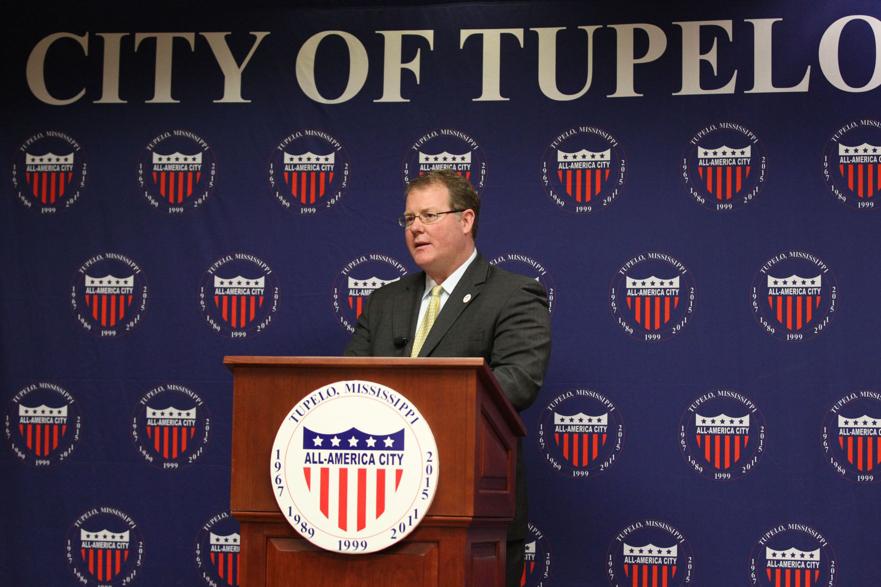 TUPELO • After previously declaring his intent to campaign for a third term, Mayor Jason Shelton on Sunday declared in a surprise announcement that he will not seek re-election as mayor of Tupelo.
Shelton, the second-term Democratic mayor, penned an op-ed in the Daily Journal saying he is bowing out of another run for office to spare citizens and his family from experiencing a bitter campaign in which opponents are likely to scrutinize his opinions on statewide issues and his activism for certain political candidates.
"As much as I love serving our great All-America City as mayor, it is more important for me to be able to sleep with a clear conscience and to fight the fight that needs to be fought at this pivotal time," Shelton wrote. "While I am willing to fight that fight, I am not willing to put our city through the ugliness of the mayoral campaign that will follow, as has already begun by ne'er-do-wells on social media."
JASON SHELTON: I will forgo re-election, fight corruption of Trump administration
Shelton will continue to serve as mayor through the end of his current term, which expires in July 2021. He announced that he will work to help elect former Vice President Joe Biden as the next President of the United States, although Shelton will not take on any formal or paid role with Biden's campaign.
The announcement means that there will be no incumbent candidate for mayor on the ballot for municipal elections next year, which will set up a scenario of an open mayoral seat of the sixth largest city in the state.
In an exclusive interview with the Journal, Shelton said that he had been contemplating the decision to seek another term for the past six months, especially since he and his wife are expecting a child soon.
In recent months, Shelton has increasingly become more vocal of his criticism of President Donald Trump, his support of other Democratic candidates and his disapproval for how Gov. Tate Reeves is handling the state's response to the novel coronavirus.
Shelton said he believes that these are goals worth fighting for and he does not want to back down from his beliefs because it will "cost him politically."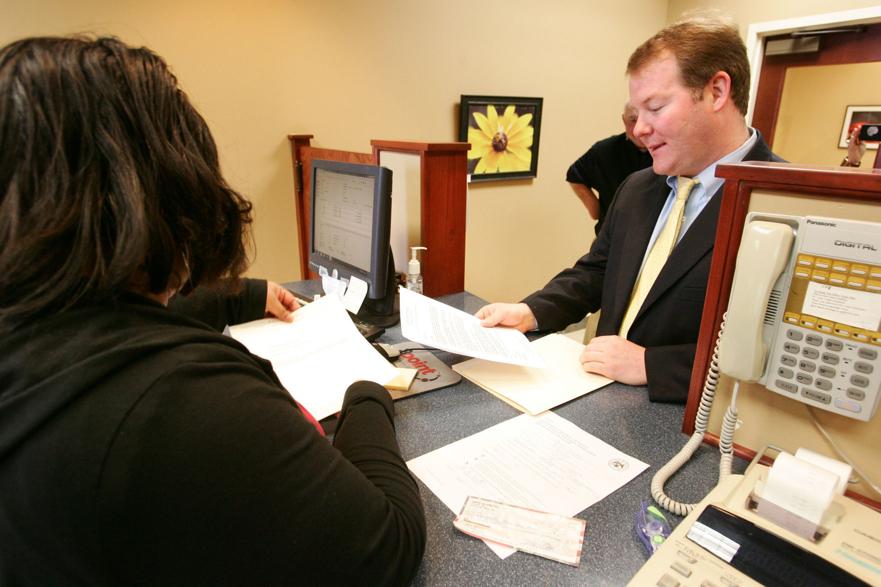 Shelton's abrupt reversal of his re-election plans bookends a political ascent that was quite sudden. In 2013, with no experience seeking or holding any elected public office, a 36-year old Shelton qualified to run for mayor of the city in which he'd spent virtually his whole life.
An attorney, and a son of the historically blue collar east Tupelo, the Democrat Shelton faced off against an incumbent Republican City Council member. Both men vied to replace the one-term mayor and business scion Jack Reed Jr., who did not seek re-election.
"Traditional spirit, new energy" was Shelton's campaign theme. He sought to capitalize on longtime ties to the city of his birth while emphasizing his relative youth and status as an outsider to political power brokers.
It worked. Shelton prevailed in a commanding win.
It was a victory that etched Shelton into the city's political history, making him Tupelo's first Democrat to hold the mayor's office since the early 1980s, the first mayor from east Tupelo and one of the youngest men to ever hold the position.
Running as a self-proclaimed fiscal conservative, a moderate Democrat with a libertarian streak, Shelton built a coalition of Democrats, moderate Republicans and younger people eager to see their generation take the forefront of political power.
Soon enough, the new mayor would need every bit of goodwill that his electoral success could muster. Shelton, and the city he led, would be sorely tested in his first term.
Six months into his first term, and fresh off a minor budget skirmish involving Shelton's plan to hire a staff attorney, tragedy struck. In December 2013, a shootout left city police officer Gale Stauffer dead, and badly injured another.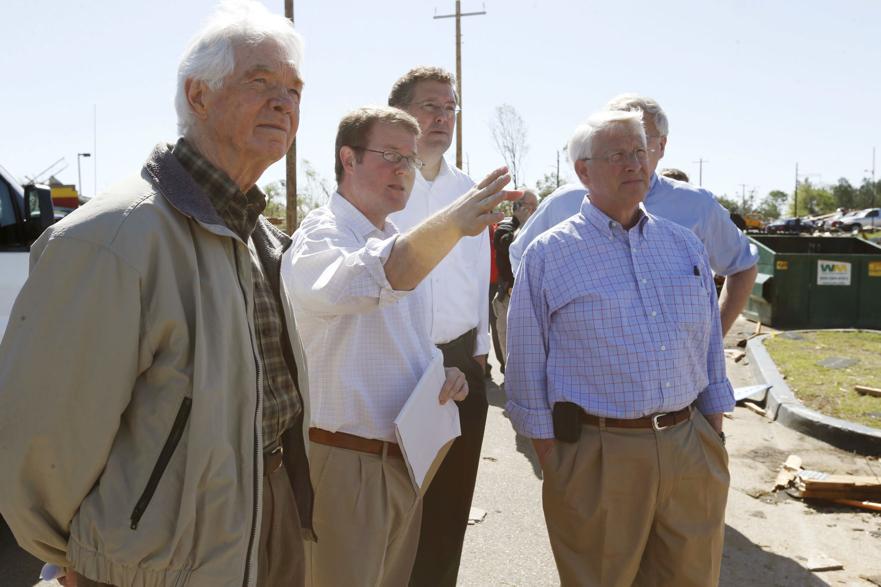 Only months later, in April 2014, a destructive tornado cut its way through the city. It was the most destructive twister to ever hit Tupelo since the infamous and fearsomely lethal 1936 tornado. A brand new mayor leading an administration filled with new faces in key places faced a daunting task. Homes, including economically key residential areas, were damaged and destroyed. Businesses were leveled. The recovery efforts would drag on for years. To this day, some lots still stand empty where buildings once stood prior to 2014.
The recovery efforts fueled an increase in civic vitality, and propelled a team of community leaders to win Tupelo a fifth All-American City award in 2015. The win boosted morale as Tupelo became only the seventh city nationwide to win the highest prize awarded by the National League of Cities for a fifth time.
But the bonds of civic belonging would be sorely tested again the next year, in 2016. A white city police officer shot and killed an unarmed black man, Antwun "Ronnie" Shumpert, during an altercation that followed a traffic stop. Authorities maintained the act was self-defense. Official assurances were not enough. Decades of tension between the city's Black residents and the police force boiled over. Longtime complaints of racial profiling, excessive force, predatory ticketing and biased promotion practices within police ranks were raised anew.
Shelton's initial response only drew stronger criticism from the Black ministers and activists who led the 2016 protests, and Shelton's standing with his own Democratic voters suffered strain. Within months he would try a different tack, naming a slate of committees to study issues of equity and involvement across the city and offer recommendations.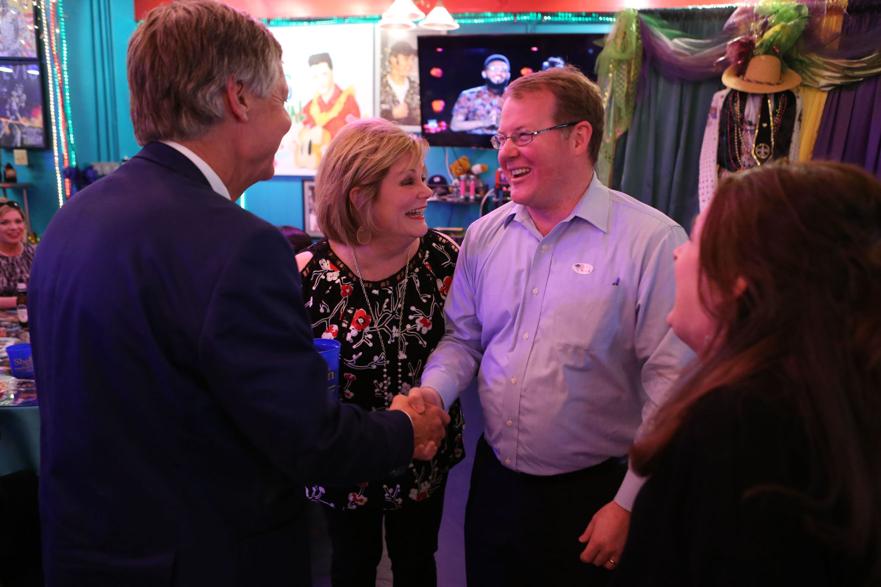 Despite some of this rancor late in his first term, Shelton kept his citywide approval relatively high and his coalition together. In a city where a majority of voters continued to back Republican candidates in state and federal elections, Shelton faced no GOP candidate at all in his 2017 re-election bid. He easily overcame minor primary opposition to secure a second term.
But amid the ongoing crisis mode of his first term, Shelton presided over an economic boom that included month after month of record breaking sales tax revenue. The budget writing process every summer seemingly always brought with it a cash surplus. Investment in downtown continued.
The economic trends largely continued in his second term, and efforts to eliminate blighted housing and boost residential construction remained a major effort.
But political realities began to intrude. Squabbles with the Republican-majority City Council became more common, including disputes over a turning lane outside a private school and also over the state flag. Shelton briefly mounted a run for the U.S. Senate in 2018, but then quickly backed out. Visits by President Donald Trump to Tupelo in 2018 and 2019 drew criticism of Shelton from some local Republicans over accusations that the mayor was snubbing the president.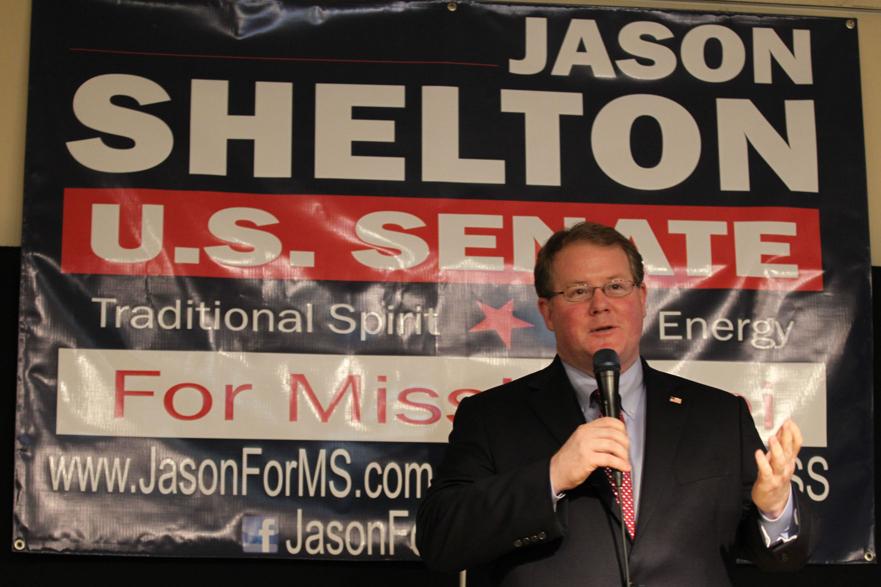 Still, Shelton and his council continued the city's work. They pumped more money into road paving, launched a renovation of the local arena and conference center and have continued to buy up property for economic development purposes.
This year, however, the onset of a globally destabilizing pandemic and the domestic turmoil of a presidential election have like never before drawn Shelton in the fray of battles far beyond Tupelo's borders. A man who once insisted "there is not a Republican or a Democrat way to fill a pothole" and tried his utmost to burnish bipartisan credentials has stridently decried Republican Gov. Tate Reeves and Trump with sharp-edged rhetoric that the mayor only continues to ratchet up.
Despite his critiques of national and statewide politicians, Shelton said that he firmly stands by his record as one that is consistently moderate and believes is filled with fiscally conservative budget decisions.
However, he believes that his critiques are a necessary tool to use to fight or the future of the state and nation.
"Those are just things I can't stay silent about," Shelton said. "Even with all that said, again, I'm very proud of my record."
The incumbent's pledged absence from next year's municipal elections comes then as crisis afresh looms. The economic boom years of the last seven years could fade in the face of an economic and employment crisis wrought by the COVID-19 pandemic.
As someone who has led the city through economic gains and attempted to stitch it together through periods of natural disasters and civil unrest, he hopes people will elect a successor who realizes that the office isn't just about "smiling in front of the camera" and cut ribbons.
"The next mayor is going to have to handle crisis situations," Shelton said. "The next mayor has to be someone who is capable of handling emergencies and handling issues like civil unrest, racial tension and somebody that has relationships with both the business community and the African American community."
Despite concerns that his re-election could lead to a wave of negative campaign attacks, Shelton said he still believes in the city's success and would "never bet against Tupelo."
"This is the only place I've ever lived," he said.
After leaving office, Shelton plans to return to his law practice and still plans to be involved in politics and the city. With around a year left in office, Shelton said he still plans to work as hard as he can to make Tupelo the best place to live.
Even though he may not find his way into political office soon, Shelton said he will not leave politics entirely. He'll continue to advocate for issues that he believes are critical to the wellbeing of the state and nation and support candidates that align with his beliefs.
As Shelton reflects on the past seven years of his tenure as mayor, he said he hopes people remember it as one of success for the All-America City and one that has seen Tupelo lauded with accolades from various organizations.